Search / Post-christmas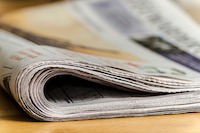 Stay happy after ChristmasThe post-Christmas period can leave many of us feeling down. Back to work blues, an empty social calendar, festive weight ...
Published: 03 Jan 2013 at 05:58hrs | 2979 | by realbuzz.com
LONDON'S underground train service was virtually halted by a strike over pay on Monday, disrupting the start of the post-Christmas sales and sporting fixtures.Most lines were shut or operatin...
Published: 28 Dec 2011 at 12:55hrs | 1260 | by Sapa
Load More Stories