Search / Zeaa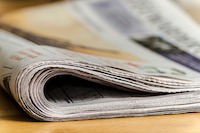 The Zimbabwe Electricity Transmission and Distribution Company (ZETDC) on Saturday announced a Stage 2 load shedding schedule where consumers will suffer extended power outages following a technical f...
Published: 26 May 2019 at 14:27hrs | 2280 | by Xinhua
The first known casino was called a gambling house and it was established in Venice, Italy in 1638, while the first gambling establishments in America were known as saloons. Regardless of their name, ...
Published: 23 Jan 2019 at 12:11hrs | 428 | by Staff Reporter
Load More Stories