Sports / Cricket
Meet Etty Sox, Zimbabwe's great cricket fan
17 Mar 2015 at 16:04hrs |
Views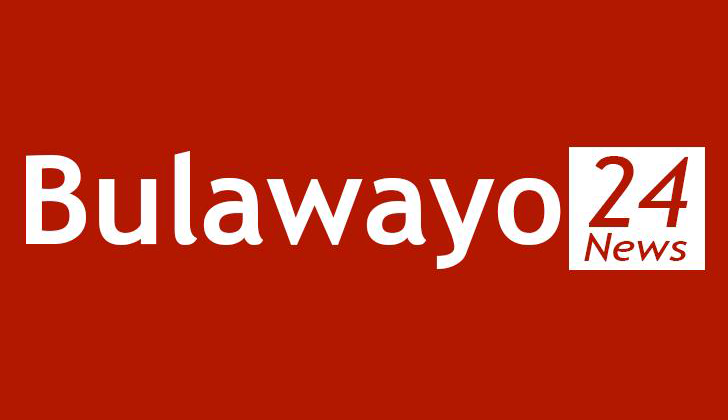 Selfie with cricketing legend, wins Emirates trip to the ICC Cricket World Cup final
Eteldreda 'Etty' Sox, a retired banker and mother of two, will get the chance to watch the ICC Cricket World Cup final live in Australia this month after winning the Emirates competition to find Zimbabwe's greatest cricket fan.
And to cap it all, news of her competition win also came just a day after she celebrated her birthday.
Emirates will fly Etty and her daughter Fadzai to Melbourne for the sporting spectacular on March 29 having selected her 'selfie' photograph with former West Indies player, Sir Curtly Ambrose, as the best entry in the Emirates competition.
The competition required entrants to upload a 'selfie' on their personal Facebook pages to demonstrate why they are Zimbabwe's great cricket fan.
Etty was ecstatic when she found out she had won the competition. "I still can't believe it to this day! At my age I never thought I would be selected as Zimbabwe number 1 cricket fan," said Etty.
The competition was part of Emirates continued programme of sponsoring some of the greatest sporting events in the world.
"Emirates has been committed to supporting the world's best sporting events - and connecting fans to their favourite events - for more than 20 years now," said Emirates Country Manager for Zimbabwe, Paulos Legesse.
"We're really excited about Etty's trip to Melbourne and we will be sharing the thrill of her trip every step of the way."
Etty - who is 1.61 metres tall - got a snap of herself with the 6 feet 7 inches (2.01 m) tall cricketing legend Sir Curtly Ambrose when she spotted him in a shopping mall in South Africa.
When asked how she managed to get a picture with Sir Curtly and how it compared to winning the competition, Etty said that last year while at Sandton City in Johannesburg she noticed "this tall man walking past" and immediately recognised him as the famous West Indies cricket player.
"I ran after him like a mad person because I just had to get a selfie with him and could not resist this once-in-a-lifetime opportunity. I asked him for a selfie and he politely obliged. Seeing him at Sandton City was a mind-blowing experience and I was really touched by his humility. On the other side of it without that selfie I wouldn't be going to watch the final with Emirates so I think they are both just as special!" she said.
Etty said she hoped India and South Africa make the final: "While I would like Zimbabwe to be in the final, I hope India and South Africa will make it. It will be such a batting fest and hopefully a high-scoring game."
The trip to Melbourne will also offer Etty the chance to cross Australia off the list of countries she wants to visit.
"Back in the day I loved watching the soap opera Neighbours and fell in love with Australia and this country has always been on my bucket list," she explained.
Etty added that she also looked forward to flying Emirates for the first time, "Unfortunately I have never flown with Emirates before," Etty said.3
"But my daughter who is accompanying me has. She told me the flight attendants were hospitable and not forgetting the food. From that experience she still dreams of becoming part of Emirates. I cannot wait to fly with Emirates!"
The prize includes two return economy tickets from Harare to Melbourne. Three nights' accommodation at a five star hotel (breakfast included) and two tickets to watch the final on March 29 in Melbourne, plus a stadium tour, a meet and greet with ICC World Cup officials.
And to follow the photo theme, Etty also gets a photo opportunity with the ICC World Cup trophy.
Other than visiting Melbourne Cricket Club, Etty plans to "sight-see, meet people from all over the world and try new food!"
Etty is a single mother with two grown-up children, Fadzai and Tendai. She is a banker by profession who took an early retirement package four years ago after working for an international bank in Zimbabwe for more than 25 years.
An unlikely background for a cricket fanatic, perhaps, but Etty explains: "As a single mom I was involved in my children's sporting curriculum. I used to accompany my children to matches in various sporting activities and that's when I discovered cricket and fell in love with it.
"I remember vividly one weekend I came from work and my son Tendai was making so much noise while watching a match on television. On that particular day Hamilton Masakadza and Tatenda Taibu both from his school, Churchill High School, were playing on the Zimbabwe national team. I straight away started supporting Zimbabwe cricket team and learnt more about the game. From there on I would watch most of the matches whenever I could."
"A big thank you to Emirates for selecting me as Zimbabwe's number one cricket fan. I really appreciate the prizes," she added.
Source - Byo24News