Sports / Local
'Bruce Grobbelaar was hungry for success'
21 Feb 2016 at 07:18hrs |
Views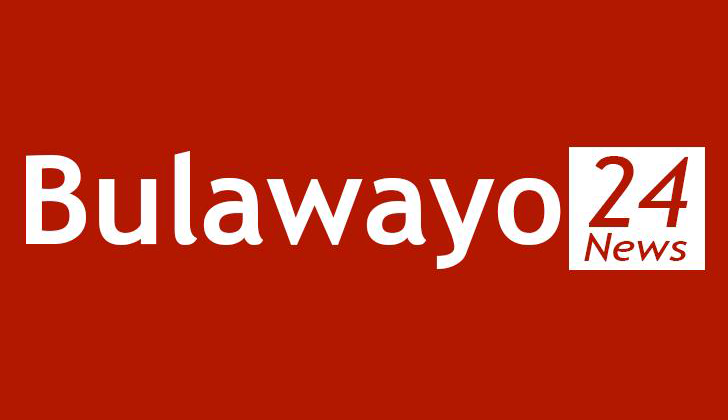 FORMER Highlanders FC manager Silas Ndlovu says he was not shocked when Bruce Grobbelaar rose to be one of the best goalkeepers in the world while turning out for the all-conquering Liverpool FC side of the 1980s.
Ndlovu, who discovered the legendary goalkeeper as a 16-year-old turning out for Salisbury Callies, said Grobbelaar had all what it took to be a world beater.
He had courage, determination and the hunger for success unparalleled for a boy of his age.
"We went to play Salisbury Callies and Bruce was in goal. I was impressed with what I saw of him, he had everything that one would expect of a good goalkeeper. He had an athletic body and the hunger for success for his 16 years.
Bruce had potential from the onset.
"I spoke to him at the end of the match and he expressed a keen interest to come to Bulawayo. A good thing that worked to my advantage was that his mother stayed in Bulawayo and he wanted to be with her. She owned Boswells next to Townshend and Butcher," said Ndlovu.
Ndlovu said when he returned to Bulawayo and spoke to the mother she was for the idea too and the move got a nod.
The former Bosso manager who tasted success as chairman of the club as well, worked hard with Grobbelaar leading to the teenager taking over as the club's number one. He said the legendary goalkeeper, the highest profile player to come out of Highlanders just loved his football and would go an extra mile to be the best of what he got to be.
"He appeared not so keen on his school work. For him it was about goalkeeping and football. It's painful being a goalkeeper being made to dive over benches but Bruce would do it all over as many times as was possible. He would ask for extra training even when the other guys were gone.
"Bruce got to be so close to my family that even on weekends he would come over and we would go fishing together.
He liked being with us at home at 190 Barbourfields. I am proud to have groomed him to grow to such a stature that he was rated among the best in the world. In no time he had taken over from Ananias Dube," said the Bosso legend.
After two years Grobbelaar asked to move on and try something new in his career hence the switch to Durban City.
"He was ripe, had played for his country and been chosen among the 11 Soccer Star of the Year finalists. We gave blessings to his move, happy that he had matured and could play at whatever level in his career," said Ndlovu.
Ndlovu said he was not shocked to see Grobbelaar turning out for Liverpool years later. He had moved from Durban, had a brief stint with Zimbabwe Saints in 1979 before turning out for Vancouver Whitecaps before moving across the Atlantic for his giant leap in his career.
"It was the happiest moment of my life seeing my protégé playing at the highest level. Having been to the UK in the 1970s I grew to liking Arsenal and sympathised with West Ham because the two teams were involved in my stay when I attended lessons for my FA badge. I developed to a Liverpool supporter thanks to him," said Ndlovu.
Ndlovu, however, has stuck to his English Barclays League title chasing Arsenal.
Ndlovu said he had once met Grobbelaar during his days at Liverpool and it had been a moment to savour.
"We met once and it was a great moment for me. He was also happy to meet me and we reminisced over the good old days at Highlanders and Barbourfields. Bruce was grateful for all I tried to do for him and that was touching for someone who had since grown in stature in the game of football," said Ndlovu.
However, the man credited with discovering Grobbelaar believes there were many other great players who given an opportunity could have scaled the walls of football greatness. Colonialism, he said, cut brilliant talent out of the world and many ended their careers here without reaching their true potential.
He said Tymon Mabaleka nicknamed the Whitehorse, had everything a coach would expect of a midfield dynamo.
Lawrence Phiri's height and versatility would have made him an asset for any overseas coach. He said also the player's commitment to training and the game was a big positive factor that would have seen him succeed abroad.
Ndlovu would not leave out two of his best dribblers in the list of players he feels could have played with the best in the world — Majuta Mpofu and Tommy Masuku.
"Masuku was chief destroyer when we beat Mhangura 3-0 to win the 1973 Chibuku Trophy, our first big win on the domestic scene. He was so creative and left many defenders sprawled in his wake.
"Majuta Mpofu was another gem. The ball could stick to his feet and no defender would get it away from him. He was magnificent," Ndlovu described his two dribblers.
He recalled one match in which Majuta was involved in a one-on-one with five time Soccer Star of the Year George Shaya.
"He nutmegged (put ball between his legs) by the corner and left him for dead. He was in a class of his own," said Ndlovu with a chuckle.
Ndlovu; "Homela at his peak would have made the grade in England. He was a complete player and players like Max Tshuma too given a chance would have played there at the top with the likes of Bruce."
The former Bosso manager and chairman also spoke highly of the imposing Nxumalo brothers, Josiah and James.
"They were both big and very imposing to the opposition. I have no doubt they would have made the grade and one other player I played with and coached who could have been a star abroad is Edward Dzowa. He was tall, had pace and his runs down the left flank were superb and he would have been a success story," said Ndlovu, now resigned to his Manningdale farm where he is into horticulture.
Also coming up for mention were two of his key players in the Destruction Squad of 1972-76 Itai Chieza, Barry Daka and Billy "The Kid" Sibanda.
"Oh, Billy was a workhorse. Itai was a very good striker with all positive attributes while Barry Daka was an outstanding midfielder who made things happen," said Ndlovu.
Ndlovu was chairman when Highlanders sold Peter Ndlovu to Coventry in 1991.
Peter and Bruce rate as former Highlanders players to have played in probably the world's most competitive league — the English Premiership.
However, Bruce played when it was the English First Division before it became the Premiership in 1996.
Grobbelaar won the English title, European Champions League, Cup Winners Cup now the Europa League and the World Club Championship.
This makes him one of Africa and the world's most decorated players — thanks to Silas Ndlovu who plucked him from Harare and turned him into a star.
Not many of Salisbury Callies players made an impact in national football after 1975 and the war could have taken a toll on his career had he not moved to Bosso and Durban City.
The likes of Silas Ndlovu, Peter Ndlovu and Bruce Grobbelaar are guaranteed slots in both the Highlanders and Zimbabwe Halls or Walls of Fame.
Source - sundanews