Sports / Other
Icy Water, a warm heart (and sharks): Russell's doing it ForAfrika
13 Apr 2023 at 08:56hrs |
Views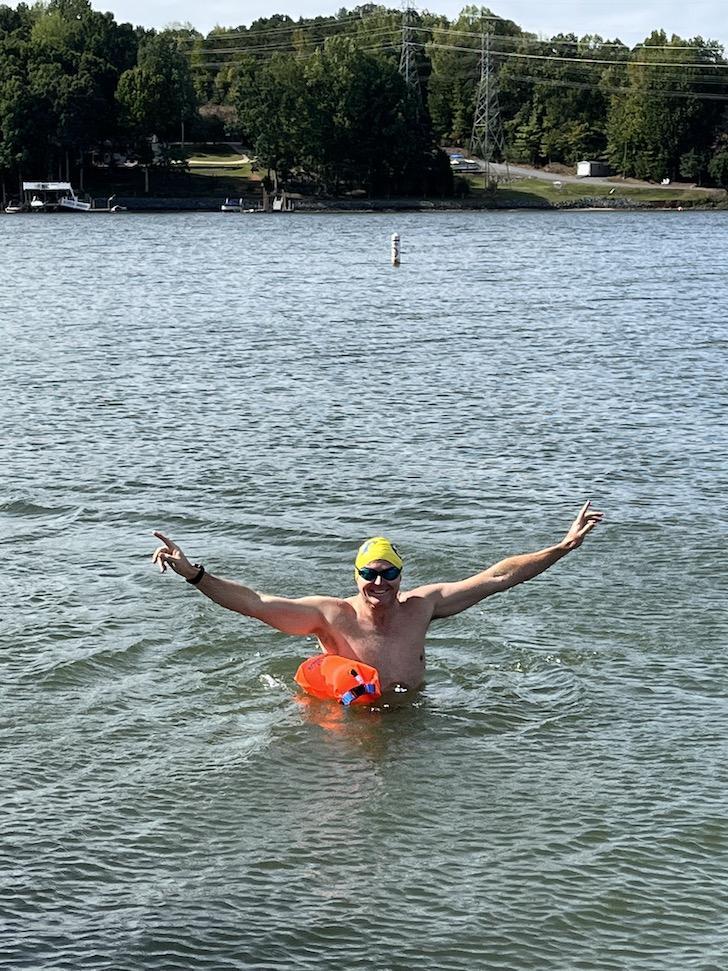 Zimbabwean-born Russell Raath, now a successful corporate team coach in the United States, wanted to do something impactful for the continent of his birth. But what?
Running was never his thing, so that was out. Swimming? Also not great - Raath had never swum more than a few laps in a pool - but the kernel of a big idea began to form: a Robben Island swim, in the ocean that links Africa with America!
One of the world's greatest long-distance swims, between Cape Town and the world-famous island through icy, shark-infested waters swirling with dangerous currents, it is only for the fittest, most determined swimmers. For a first-timer such as Raath it is daunting, even though he is opting for the shortest crossing of 7.5km; but it is not for nothing that the organisation he leads is called The Ambition Company.
Raath's determination to do something meaningful with his life stems from something of an existential crisis he experienced during the Covid-19 lockdown, he says: "During the lockdown my wife went to the United Kingdom to care for her ailing mother, leaving me alone to look after our children. It was in this time that I turned 50, which led me to ponder what life is about for me and what I can do to make an impact."
His thoughts turned to Africa - he reasoned that "you can take the African out of Africa, but you can't take Africa out of the African" - and how he could make a difference on the continent of his birth.
And he thought of ForAfrika, an organisation that he has supported in the past, as well as the Cape Town-based Make a Difference Leadership Foundation, where he is a strategic adviser. They, along with two charities in his adopted home, the Charlotte Ballet in North Carolina and the cancer charity Swim Across America, would be his beneficiaries.
He would raise $1-million and split the money between them, Raath decided. Doing a swim in the Atlantic Ocean, the sea separating Africa from North America, now made complete sense to this non-distance swimmer. Also, he would do it the toughest way in what is known among aficionados as a "skin swim", in only a Speedo, cap and goggles.
"What Russell is doing for us and others with his Robben Island crossing is next-level," says ForAfrika CEO Isak Pretorius. "He has taken a personal challenge and turned it into something much bigger than just himself, and which promises better outcomes for thousands of his fellow Africans.
"At ForAfrika, where our passion for nearly 40 years has been development and humanitarian support, particularly focusing on children, Russell's action resonates deeply. We are inspired by his generosity of spirit, and we urge people all over the world to support him."
Raath plans to undertake his swim on 29 or 30 April 2023, depending on prevailing conditions. In the meantime he is training hard, and using cold-water immersion to prepare him for the frigid autumn Atlantic water. The cold isn't his biggest concern, however; it's sharks.
"But they aren't going to stand - swim? - between me and my ambition to complete this challenge," he says. "I've encountered some corporate sharks in my career that are much scarier!"
To support Russell Raath, please visit his donation page. Follow Raath's preparations, and his big, cold swim, on his social media channels: LinkedIn, Facebook and Twitter.
Source - Ayanda Siswana