Sports / Other
How Virtuals Work: On the Example of SportyBet
27 Sep 2023 at 20:29hrs |
Views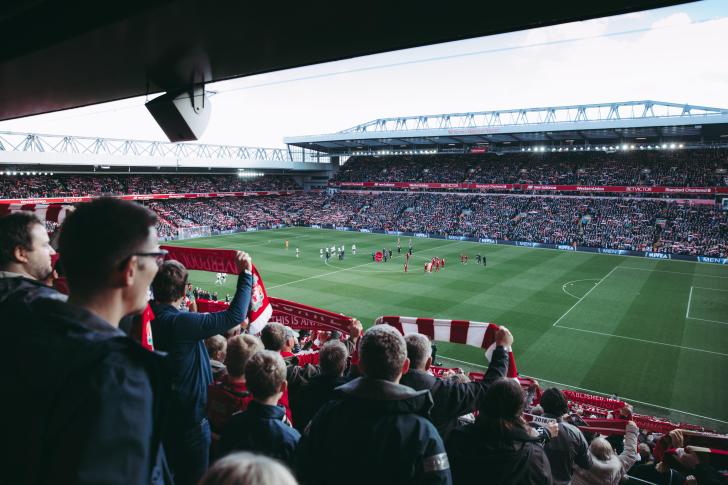 The world of sports betting continues to evolve, introducing new forms of entertainment. That's why we have seen a lot of new software that allows us to play on the virtual field. In general, it is a great alternative for sports enthusiasts when real sports matches are not so interesting. So, on the following page, we'll discuss the pros and cons of virtuals, how they work and generate results at SportyBet, and what's more important, we'll dive into the hot discussion on whether it's possible to win and how.
What Are Virtual Sports?
Virtuals are not the same as regular sports betting. When playing virtuals, you are playing familiar sports games that have computer-generated results and computer animation. The results are the result of complex algorithms that take into account numerous variables, the RNG, and display the result. You may be wondering how random the results are and whether or not you should trust these results. This is a very common question, and we'll explain the core of these sports in the next paragraph.
In general, virtual sports were invented in the early 60s using simple technology. However, now you can see technological breakthroughs of modern software providers that offer advanced games with 3D graphics, excellent algorithms, and the latest RNG systems. Moreover, many games are based on real football, basketball, and other sports. So you will see the simulation of real games with real teams and famous players. To try out the best virtuals, read the page about
Sportybet Login
.
The Difference to Real Sports
Entering the virtual sports section for the first time may seem overwhelming and confusing. However, after a few minutes, you will notice that it looks very similar to what you see when betting on regular sports events. The sportsbook and the selection of games look similar. Also, the display of betting markets and odds is similar. However, virtuals have a completely different philosophy and technical approach. Let's look at the main difference.
Virtuals are based on RNG.
Virtual matches happen faster.
Virtuals feature real players.
Higher odds and bigger payouts.
Harder to predict the result.
How do Virtuals Generate Results
Many would think that this kind of sport is like slot machines with a simple random number generator. That's not true. Virtuals have complicated mechanics that produce fair and unpredictable results. This does not mean that the favorite team will always win. Instead, there's a complex approach to generating outcomes. As a result, the results are as close as possible to real sports games. So, let's look at how the teams' abilities are determined:
First, each team has the value of the skill that makes it a favorite or an underdog. The probability of winning for each team is determined by its ability score. Ability score is a measure of their strength to play against other teams. So, some teams have a higher chance of winning.
Second, the RNG generator comes into play. It takes the ability score of each team and generates the results based on the mathematical approach. For example, if the first team has 5 points and the second team has 10, the RNG will most likely pick the second team as the winner, but the first team still has a chance.
Popular Virtual Sports to Play
The best part of the virtuals is the number of available sports and events. In general, you can play events and teams that are not playing currently. All the teams are ready for your bet at any minute. Furthermore, if famous leagues have already finished the season, you can still bet on them. Check out the list:
Virtual Football;
Virtual Baseball;
Virtual Volleyball;
Horse Races;
Greyhound Racings + 10 others.
The best thing about virtual betting is that you don't have to study the discipline, analyze the previous races, read the news, and listen to sports analytics. When betting on real horse races, you need to know each horse and its racing preferences and evaluate the probability. Here, instead, all you need is luck, taking into account the bookmakers' odds.
Types of Virtual Betting
Although virtual betting has completely different mechanics than real sports betting, and the odds have different values, there are similar markets to real sports betting. So, if you're familiar with sports betting, you'll feel comfortable playing virtual sports. However, the types of bets and markets are different for each sport. Let's cover a few markets that are popular among virtuals.
Virtual football markets. There are typical and familiar to everyone 1x2, which is based on the result and you choose between three outcomes (1, x 2), Double Chances, where you choose two out of three and increase the chance of winning, Totals, where your result is based on how many points one or another team got, Asian handicaps, and others.
Virtual horse races. Betting on horse races is easy. Whether you bet on each horse individually or try to predict the famous exacta, trifecta, and quartet. Horse Racing is also available for creating an accumulator. If there are several races, you can select the 1st, 2nd, and 3rd horses to win in each of the games. This will slightly increase the odds and payouts.
Conclusion
The visuals are evolving with new technologies that make them more immersive, adding enhanced graphics and smoother animations. In addition, new technologies are bringing the latest RNG systems that make betting closer to reality. As a result, virtual sports betting is becoming more and more like real sports betting. Another advantage of this kind of sport is that any player who has ever placed a bet will feel right at home with all the familiar betting options.
Source - Byo24News