Sports / Soccer
Fifa quash Zifa rebellion
11 Jan 2018 at 05:32hrs |
Views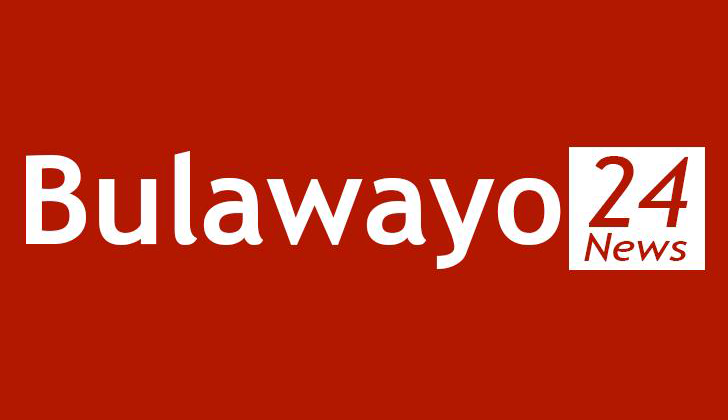 FIFA have slammed the door on former ZIFA chief executive officer Jonathan Mashingaidze, indicating that the dispute between the veteran administrator and his former employers is an internal matter which does not warrant their attention. Mashingaidze - who has since been banned by ZIFA following allegations of fraud and misappropriation of funds amounting to over $700 000 - had sought to lure the world football mother body to fight in his corner.
ZIFA have also gone a step further and reported their former chief executive to the police, arguing that the extent of his alleged shenanigans are more than meets the eye. Relations between Mashingaidze and the current executive led by property mogul Philip Chiyangwa have virtually broken down and the former head of secretariat had sought FIFA's intervention in a rebellion which he hoped would result in the suspension of the board.
Mashingaidze has been making a lot of claims alleging bribery, financial scandals, and flouting of the constitution among reasons which his cabal and he believe are reasons enough for FIFA's intervention. He even tried to make sensational claims that Harare property mogul Chiyangwa illegitimately assumed power following the revocation of the previous board led by Cuthbert Dube.
Mashingaidze had requested FIFA to move in and replace the current ZIFA leadership with a normalisation committee and arrange for fresh elections. However, the world football governing body through secretary-general Fatma Samoura have redirected the administrator to the same football leadership that he is fighting to have disbanded. In snubbing Mashingaidze, FIFA told him that his complaints to the world body would actually be best dealt with by ZIFA, a development that is a major boost for Chiyangwa.
As speculation mounted that ZIFA would in March hold board elections, Mashingaidze and his cronies undertook spirited campaigns discrediting anything that the current leadership has done, while Chiyangwa's executive on their part pointed to the poor and controversial management style of their former chief executive as the reason why the association was saddled with a huge $7 million debt.
Mashingaidze is also claiming salary arrears from ZIFA which the football mother body have disputed. But for all the pleas forwarded to them, FIFA — in their acknowledgement letter to Mashingaidze — stated that ZIFA were in good standing to run their own affairs without any interference from outside forces.
"Following an analysis of the content of your letter, we have to inform you that this issue seems to be a purely internal matter which should be assessed and resolved in accordance with the statutes and regulations of the Zimbabwe Football Association as well as the pertinent laws at national level. "Such issue does therefore not come under the remit of FIFA and we are, as a consequence, not in a position to intervene on your behalf.
"Finally, we kindly draw your attention to the fact that this information is only of a general nature and, therefore, without prejudice to any decision that any competent body of FIFA may be called to pass in this or similar matters in the future. We thank you for taking note of the above," wrote Samoura. ZIFA vice president Omega Sibanda, flanked by the soccer mother body's board member finance Philemon Machana, told a media conference on Monday that Mashingaidze "should stop commenting about football issues since he has been banned''.
Sibanda said ZIFA were in a strong position to run their affairs, including holding elections set for this year. The Bulawayo businessman also stressed that the ZIFA board was united and have enjoyed sound relations with the secretariat as well as their superiors at the Sport and Recreation Commission, Confederation of African Football, COSAFA and FIFA.
"The Congress and ZIFA executive, we are one force. If we had issues the Congress has got the right to complain. If we had issues, any member of the executive committee can stand up and say that I am not happy with how we are running football.
"I can authoritatively tell you that we are one football family led by Dr Chiyangwa. We are very happy working together, we are tackling these issues to do with football as a family." Sibanda said Mashingaidze had no moral standing to blame the current executive for the ills bedevilling the game. Mashingaidze had two stints as the association's chief executive between 2004 and 2016 and Sibanda said he owed the nation an explanation on how the association found themselves $6m in the red.
Sibanda said the current board had done their best to contain the debt situation adding that Zifa have since been declared bankrupt and unable to continue as a going concern. "It is very saddening that some of the sources in the media reports are people who are conflicted and who in the past sacrificed the sacrosanct values of the game. "I am talking about Mashingaidze, whom you all know. He was there when Zifa accrued all these debts together with his accounts department led by him. They created this. How do you continue borrowing against a background of a debt of $6,5 million? How do you continue writing letters of acknowledgement of debts knowing that you don't have sources of funds?
"Is that good corporate governance? We have since reported Mashingaidze to the police and the police are doing their duty. "Mashingaidze's articles together with the letters written in 2015 and signed by Ndumiso Gumede were all dismissed by Fifa and said Zifa is in good standing. Fifa people have come here to check on our accounts and they said we are okay," said Sibanda. And just to buttress that Zifa are in good standing with Fifa, the world body turned their backs on the chief architect of the rebellion against the current board.
Source - the herald