Sports / Soccer
Dynamos vs Highlanders - Gushungo Cup live
30 Nov 2014 at 16:12hrs |
Views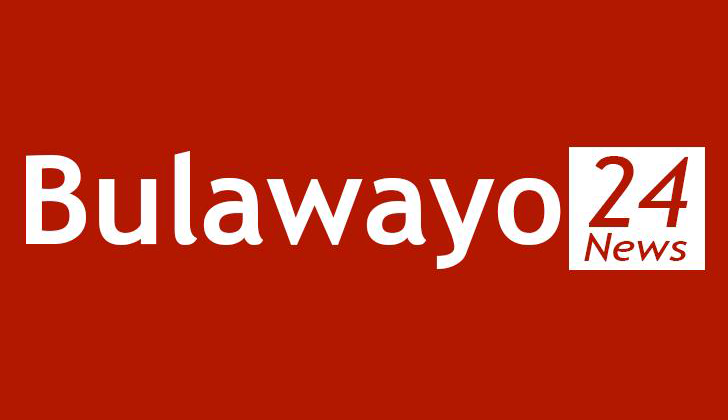 Dynamos 0 - 0 Highlanders
Dynamos wins 3 - 2 on penalties
Nadolo is the player of the match
Blessing Moyo - scores
Munyaradzi Diya - misses - crushes the ball against the cross bar
Oscar Machapa - scores
Gabriel Nyoni - misses - put it wide
Ocean Mushure - score- wrong way Diya
Valentine Ndaba - hits the post, the keeper went the right way but the ball hit the left up right
Fabrice Mbimba - Diya saves - casual approach from Diya
Innocent Mapuranga - roof - well taken
Augustine Mbara - over the bar - goes for power
Charles Sibanda - scores - well taken kick
Penalties
Manchester City scores 3 - nil now
Frank Lampard scores for Manchester City Manchester City 2 - 0 Soton
Off to penalty shoot-outs. The so called analysts Tonderayi Ndiraya and Alois Bunjira had predicted a 2 - nil victory for Dynamos. They eat humble pie
90' +2 Diya clears, Mbimba brings in the cross, silly referee blows to end the tie. This referee is silly. Penalties now.
90' +1 Simba Sithole Bosso goes down referee says play on.
Simba Sithole (Bosso) gives away possession. This guy is crap excuse my language
90' 2 minutes to be added
74' Mangala red carded for Manchester City (second yellow)
88' Simba Sithole Dembare threatens, easily dealt with by Bosso Dembare, Bosso players down injured. Ball played out of touch. Charles Sibanda injured, stretcher being called into the field
87' Bosso corner, headed out
86' Dembare clears the danger, throw in to Bosso in the Dembare half. Its not a throw in its a freekick off a push from a Dembare player. Sibanda cross pushed out by Dembare keeper
85' Munawa beats Mushure to the ball. But Bosso give the ball straight to Dembare
84' Corner kick comes, headed out again by Dembare. Poor cross from Sibanda
84' Corner kick Bosso, Hardwork from Simba Sithole
82' Corner Dembare cleared, Bosso breaks away, cross referee blows for nothing,penalise Bosso
82' Machapa Dembare strike, deflection corner Dembare
81' Corner comes in Mapuranga lol wayward kick goes out for a goal kick
80' Simbarashe Sithole (Bosso) tightly monitore but gets a corner for Bosso
79' Poor pass from Charles Sibanda, you can not say he is a premier league player. A let off for Dembare.
78' Poor freekick from Mushure
78' Chindungwe brings down Rusike, no card, freekick Dembare
76' Dembare player injured
75' Freekick easily collected by Dembare keeper
74' Last man Moyo brings Valentine Ndaba down, only gets a yellow card
74' Charles Sibanda fouls Mushure, free kick Dynamos. Diya punches.
73' Gabriel Nyoni yellow carded for a handball
72' Simba Sibthole (Bosso) makes a nuisance of himself again. Dembare attacks, poor cross
71' Creativity is lacking, you can't say these are premier league teams
71' Long cross from Machapa, goes over the bar
69' Ha ha ha ha first yellow card goes to Bosso's Munawa for something lighter than some Dembare challenges we have seen.
68' Corner punched away by Dermbare keeper, Munawa off target
68' Another foul from Dembare, no card, this referee surely must protect players. Dembare clears for a corner
67' Dembare clears from their half, well read by Bosso, but goes to waste
67' Nadolo is showing some good moves
66' Mbimba gets past Chindungwe, Diya collects
Manchester City scores
65' Simba Sithole (Bosso) making a nuisance of himself, fails to control the ball
63' Bosso SUBs Ndaba IN, Makaruse OUT, injury inspired sub
62' Munawa elbowed, Dembare referee ignores
62' Dynamos SUBs Machapa IN Madamombe OUT
62' Dembare attack, poor cross, balls goes out
60' Dembare SUBs Murape OUT Pakamisa IN,
59' Simba Sithole (Dembare) impeded, ref blows for a freekick. Free header for Dembare, Madamombe over the bar.
59 Dembare takes possession, Simba Sithole to Murape, to Mushure, Chindungwe clears for a Dembare throw.
58' Dembare player caught offside
58' Dembare prepares a double substitution.
57' Play resumes. Bosso clears Dembare attack with Bruce Kangwa
56' Elbow on Makaruse (Bosso) from Dembare player off the ball next to the line man, referee ignores it, Nadolo puts the ball out. This is a red card incident but as we know Dembare referees will do nothing
55' Highlanders substitution: Gabriel Nyoni 27 IN, Manhanga OUT
52' Dynamos pilling on pressure and force another corner but Murape waste it Bosso counter a Manhanga sends his effort wide
50' Mushure gets a yellow for rough play
47' Simba and Russell exchange passes and Madamombe send it over from inside the eighteen area
46' Second half starts Dembare's Mbimba and Simba kick off
Highlanders had the most possession but Dynamos had the better Chances.
Chindungwe cleared off the line after Simba beat Diya with a weak shot while Simba goal bound effort was blocked by Mapuranga
45' + 3minutes - Halftime
45' 3 minutes stoppage time added
43' Dembare under pressure. Mushure beats his man, finds Murape, Madamombe tries to go past Kangwa, Kangwa clears for a throw in
42' Dembare now dictating the pace.
41' Tafadzwa Rusike dribbles past Chindungwe, cross to Simba Sithole, wide. Bosso survives
37' Diya down injured
37' Chindungwe with an acrobatic kick away from the Bosso danger zone
36' Dembare with a defence splitting pass, Murape face to face with Diya, Diya saves
36' Chance for Highlanders, Mbara clears for Dembare.
35' Freekick to Highlanders.
35' Diya saves for Bosso
34' Dembare breaks, Diya beaten, Chindungwe clears for a corner
34' Dembare referee penalise Ndiweni.
33' Bruce Kangwa losses possession, this is dangerous play by Kangwa as Bosso salvages the situation.
33' Simba Sithole (Bosso) strike, ball blocked by Dembare defender for a throw in.
32' Curling corner from Mushure, out of play, goal kick Bosso.
31' Fabriece Mbiba beats a Bosso defender, leaves him for dead, good cross, cleared for a corner
30' Nice play by Bosso as they enjoy the fair share of attack, Bosso get a corner off Sebastian Mbara challenge. Dembare clears
29' Dembare keeper fails to collect, Bosso strikes, ball cleared on the line, Dembare breaks, freekick.
29' Corner kick to Bosso
28' Munawa tries to dribble past a Dembare defender, he is brought down for a Bosso freekick. Dembare player lucky not to get a card.
27' Dembare's Madamombe bulldozes his way but stopped by Bosso defenders
26' Hopeless cross by Dembare
Boring match indeed
26' Temba Ndlovu down injured
25' Bruce Kangwa fouled by Dembare's Muchenje
24' Fabrice Mbimba's cross goes wide of Diya's goal
23' Ocean Mushure oh my god poor poor corner
22' Blessing Moyo beats Kangwa, Mapuranga clears for a Dembare corner
21' Dembare under pressure, scrambles the ball out. Off side Charles Sibanda
20' Dynamos's Madamombe tries from afar, hopeless effort
18' Highlanders enjoying so far as they are attacking
17' Wicked back pass by Chidungwe, Diya clears for a throw in to Dynamos.
16' Bosso corner poorly taken. Dembare clears
15' Bosso freekick punched away by the Dembare keeper, cross to Kangwa, Mapuranga free header, Mbara heads to safety. Corner Bosso.
15' Munyaradzi Diya taking his time
12' Bruce Kangwa brought down by Tafadzwa Rusike, freekick Bosso. Looks like Munyaradzi Diya has picked up an injury from nowhere. No he is changing his boots
12' Pasca Manhanga fails to cross, Charles Sibanda, weak effort and wide.
11' Simba Sithole (Bosso) puts pressure on Mbara, throw in for Bosso. Hopeless try by Chindungwe (Bosso)
10' Pasca Manhanga beats his marker, unfortunately ball goes out for a Dembare throw in
10' Blessing Moyo cross to Simba Sithole, agonisingly wide
7' a long range effort is saved by Dembare's Mukuruva
6' Nodolo is so far having a good game
5' Bosso neating some good passes in the middle of the park.
3' Ocean brought down outside box. He dust himself up but leaves it for Moyo who sends it way wide hopeless kick over the Bosso bar
1' Darly pressure by Bosso swept away by Ndlovu
0' Highlanders kicks us off
Source - Byo24Sports