Sports / Soccer
Dynamos v Buffaloes - live updates
21 Mar 2015 at 15:04hrs |
Views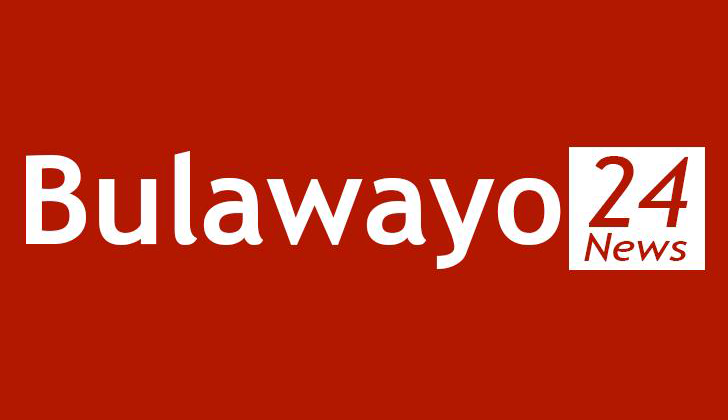 Dynamos 3 - 0 Buffaloes
Was also live on Supersport 9
ZPC Kariba 2 - 0 Highlanders
Full-time
90' 1 minute stoppage to be added
90' Bulaji attempt is wide
88' Buffaloes striker shoots from way afar goes over. 7 goal attempts for Buffaloes, Dynamos has 15 so far
85' Buffaloes just hopeless
85' SUB Dynamos Mupasiri IN, Amini OUT
83' SUB Dynamos Chungwa IN, Nhivi OUT - In his last contribution Nhivi laid a simple cross for Mukanga to poke in from close range to make it 3-0
82' Dynamos Goal - Walter Mukanga
80' SUB Buffaloes Banda IN Katongomara OUT
78' Buffaloes get their first corner of the day. Mukandi does well to punch it out and Bulaji makes sure
73' Chitiyo from a wide position can connect clean and his effort is weak, keeper collects
71' Poor cross by Murwira goes out
70' It's still ZPC Kariba 2 - 0 Highlanders
70' Tame effort from Chitiyo, collected by Buffaloes keeper
69' Promising cross for Buffaloes, headed wide
68' SUB Dynamos Machapa OUT, Bulaji IN
68' Katongomara with a chance for Buffaloes, shoots wide
61' Chitiyo release Amini but he places the ball over the bar from a narrow angle
60' Dynamos counter Chitiyo to Machapa and Machapa crosses but Simba effort is not good and just misses the target
59' Poor freekick from Buffaloes, Mushure clears
59 Katongomara fouled by Dembare defender freekick to Buffaloes
In England its currently Manchester City 2 - 0 Wes Brom Albion
This has been a one sided game so far.
55' SUB Buffaloes - Kastigu Juwakinyu IN, Dzumbunu OUT
54' Buffaloes has not had a shot on target so far. Its takes Buffaloes 54 minutes to have a shot on target but its not anything to trouble the Dynamos keeper
53' Mukanga to release Mushure who delivers an inviting cross to Simba but his header under challenge goes wide
51' Chitiyo is brought down his shoes comes out Dynamos free kick, but its wasted
47' Buffaloes looking very uncomfortable building from back but Dynamos failing to pounce on the defensive errors
Second half resumes
From other centers
FC Platinum 1(Musona 25') - 1 Dongo Sawmill 1 (Physwell Madhazi 8')
Chicken Inn 1 (Chirambadare 1') - 0 Flame Lily
ZPC Kariba 2 (Manuvire Pen 27',Artwell Nyamiwa 43') - 0 Highlanders
Hall-time
45' ZPC 2 - 0 Highlanders on the stroke of half time ZPC score again
45' 1 minutes stoppage time to be added
44' Way off target from Oscar Machapa
43' Mukanga, slices the ball and its cleared by Buffaloes
42' Offside again Nhivi, he was well offside this time around. Buffaloes frustration Dynamos especially Simba playing an effective off side trap
41' Offside Nhivi, this one is a touch and go decision
37' Blunder by Linyama but he recovers well
35' Murwira beats his markers but his cross is not good and goes out
32' Alimenda back , Buffaloes pinning Dembare back now
Meanwhile 27 minutes gone and its ZPC 1 - 0 Highlanders after the hosts were awarded a penalty
28' Freekick for Buffaloes at a promising position. Alimenda is down injured
25' corner Dynamos, looks like Buffaloes are on the ropes
23' Buffaloes defence is sixes and sevens. Dembare all over Buffaloes. Buffaloes in panic mode and concede another unnecessary corner but this time the goal keeper has strong fists to the ball
22' Katingomara gets a yellow card for Buffaloes
21' Buffaloes set piece headed way away from target
18' Goal Dynamos - Straight from a Mushure corner, Machapa's glancing header deflected on a Buffaloes defender. Own goal.
15' Machapa is booked for dangerous play
Live on SuperSport 9
13' Murwira beat his marker sent in a cross which was deflected dangerously and keeper scrambled the ball back but Simba was there to fire it in
12' Dynamos Goal - Simba Nhivi
9' Murwira free kick is scrambled away by keeper as Dynamos search for an opener
8' Murwira cross to Chitiyo inside box a bicycle kick attempt just goes over
5' Buffaloes looking good on the counter as Machapa attempt for 35yards is not good and goes over
2' Dynamos corner won by Machapa. Ocean takes it and yet another corner.
Dynamos attacking the Heroes acre end goal post in first half
Dynamos
Mukandi, Murwira, Mbara, Linyama, Mushure, Alimenda, Mukanga, Machapa, Chitiyo, Amini, Simba
Source - Byo24Sports