Sports / Soccer
Sportsday - rolling sports news including PSL live updates
06 May 2015 at 14:22hrs |
Views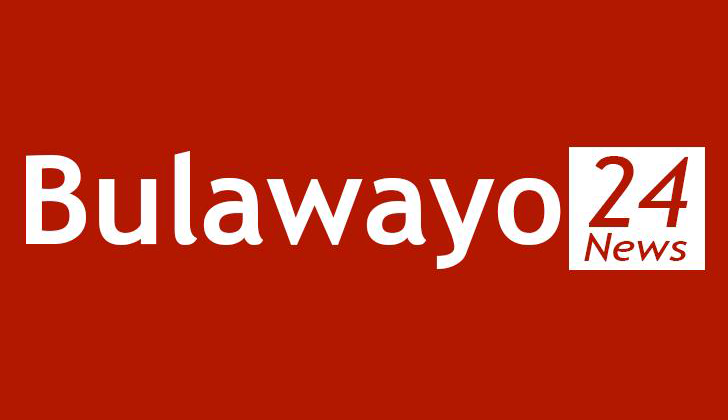 Summary
PSL midweek fixtures rolling coverage
Gareth Bale's agent dismisses criticism of player
Police probing Rangers takeover search Ashley firm's HQ
Mayweather tells Pacquiao: 'Excuses are for losers'
19:45 BST: Bayern Munich v Barcelona
Bosso's Bongani Mafu survives the chop for now
WEDNESDAY PSL FULL TIME RESULTS
Harare City 2 (7'; Kadewere 11')
ZPC Kariba 1 (32')
Flame Lilly 0
Highlanders 3 (Chideu 25', Nyoni 56', Tarumbwa 81')
Chicken Inn 0
Triangle FC 0
FC Platinum 2 (Mutasa 31', Chirwa 40', Kamudyariwa 90+ )
How Mine 0
Tsholotsho FC 0
Chapungu 1
Goal Alert*
FC Platinum 3* (Mutasa 31', Chirwa 40' , Kamudyariwa 90+)
How Mine 0
*Goal Alert
Flame Lily 0
Highlanders 3* (Chideu 25', Nyoni 56', Tarumbwa 81')
80'
Highlanders sub: Welcome ON | Thomas OFF
Goal Alert*
Tsholotsho FC 0
Chapungu 1*
*Goal Alert
Flame Lily 0
Highlanders 2* (Chideu 25', Nyoni 56')
46' Gabriel Nyoni comes in a substitute for Highlanders

Half time

Harare City 2 (7'; Kadewere 11')
ZPC Kariba 1 (32')

Flame Lilly 0
Highlanders 1 (Chideu 25')
Tsholotsho FC 0
Chapungu 0

Chicken Inn 0
Triangle FC 0

FC Platinum 2 (Mutasa 31', Chirwa 40' )
How Mine 0
Goal Alert*
FC Platinum 2*
How Mine 0
*Goal Alert
Harare City 2
ZPC Kariba 1* (33')

Goal Alert*
FC Platinum 1* (Mutasa 31')
How Mine 0

*Goal Alert
Flame Lily 0
Highlanders 1* (Thomas Chideu 25')
*Goal Alert
Harare City 2*
ZPC Kariba 0

Chicken Inn 0
Triangle Fc 0

Fc Platinum 0
How Mine 0




15'

Flame Lily 0 - 0 Highlanders

*Goal Alert
Harare City 1
ZPC Kariba 0
Flame Lily Vs Highlanders FC
Bosso line up
1. Ariel
2. Webster
3. Bruce
4. Teenage
5. Felix
6. Eric
7. Rahman
8. Nqobizitha
9. Thomas
10. Obadiah
11. Valentine
Falcao to stay at United?
Manchester United could retain on-loan Monaco striker Radamel Falcao for a second season if goalkeeper David De Gea agrees to sign a new contract with the club - because the players share the same agent, reports the Manchester Evening News.
Adebayor lays troubles bare
Tottenham striker Emmanuel Adebayor has publicly laid bare some of the personal issues that have disrupted his career, saying he has faced "dark moments".
getty
Getty Images
The 31-year-old was granted personal leave by Tottenham in October but has managed just two goals in 17 outings this season.
In a
lengthy Facebook post
, he outlines internal family feuding, stating: "I have kept these stories for a long time but I think today it is worth sharing some of them with you.
"It's true that family matters should be solved internally and not in public but I am doing this so that hopefully all families can learn from what happened in mine."
Benni McCarthy 'unhurt' in robbery
Former South Africa international and Champions League winner Benni McCarthy has been robbed at gunpoint at a barber's shop in South Africa, according to the AP news agency.
The agent of McCarthy - who played for Blackburn and West Ham in the Premier league - said the 2004 Champions League-winner with Porto was targeted in the Johannesburg shop, where armed men stole jewellery from him.
A man reportedly pointed a gun at McCarthy's face and demanded his watch, earrings and wedding ring, but the footballer - who called time on his career in 2013 after a spell at South African club Orlando Pirates - was not hurt in the incident.
Manny Pacquiao statement
And while we're on the subject, Manny Pacquiao's team have released a statement, which goes into detail about the Filipino's shoulder injury.
It says after suffering the injury in training, Pacquiao went to see several "world-class doctors" and was told he was fit - after a short rest and treatment - to continue training and to step into the ring with Mayweather.
It adds: "Manny continued to train and his shoulder improved, though not 100%. This is boxing, injuries happen, and Manny is a warrior.
"Again, in consultation with his doctors, promoter and advisors, Manny decided to proceed with the fight, anticipating that he could receive his pre-fight treatment. That specific treatment had been approved by Usada in writing at least 5 days before the fight.
"On his pre-fight medical form filled out earlier in the week, Manny's advisors listed the medications that Manny used in training and the medications that might be used on fight night."
"A few hours before he was expected to step in the ring, when Manny's doctors began the process, the Nevada Commission stopped the treatment because it said it was unaware of Manny's shoulder injury.
"This was disappointing to Team Pacquiao since they had disclosed the injury and treatment to Usada, Usada approved the treatments, and Manny had listed the medication on his pre-fight medical form.
"Also, Usada had provided a copy of its contract with the fighters to the commission. An hour before the fight, Manny's advisors asked the Commission to reconsider and the director of Usada advised the commission that Usada had approved the fight-night treatment, but the commission denied the request."
"With the advice of his doctors, Manny still decided to proceed with the fight. His shoulder wasn't perfect but it had improved in training camp.
"However, as Manny has said multiple times, he makes no excuses. Manny gave it his best."
So, make of that what you will, but with lawsuits flying about and Mayweather saying losers have excuses, this is clearly Pacquiao's response.
Juve strike first
So, welcome to Sportsday, and congratulations to Juventus, who will travel to Real Madrid with a one-goal lead in their Champions League semi-final second leg after securing a deserved victory.
Juve went ahead when Alvaro Morata slotted in against his old club, but Real levelled when - who else? - Cristiano Ronaldo nodded in James Rodriguez's cross.
But the holders looked out of sorts and slipped behind again as Dani Carvajal tripped Tevez after the break and the Argentine dispatched the spot-kick.
WEDNESDAY MAY 6 2015
* White City
Tsholotsho FC
-Vs-
Chapungu
* Rufaro
Harare City FC
-vs-
ZPC Kariba FC
* Mandava
FC Platinum
-vs-
How Mine FC
* Lafarge
Flame Lily FC
-vs-
Highlanders FC
* Vengere
Dongo Sawmill FC
-Vs-
Buffaloes FC
* Luveve
Chicken Inn
-vs-
Triangle United FC
THURSDAY MAY 7 2015
* Gwanzura
Caps United FC
-vs-
Hwange FC
* Ascot
Whawha FC
-vs-
Dynamos FC
Source - Byo24Sports