Sports / Soccer
Zimbabwe Warriors arrives in Cape Verde
06 Oct 2011 at 04:57hrs |
Views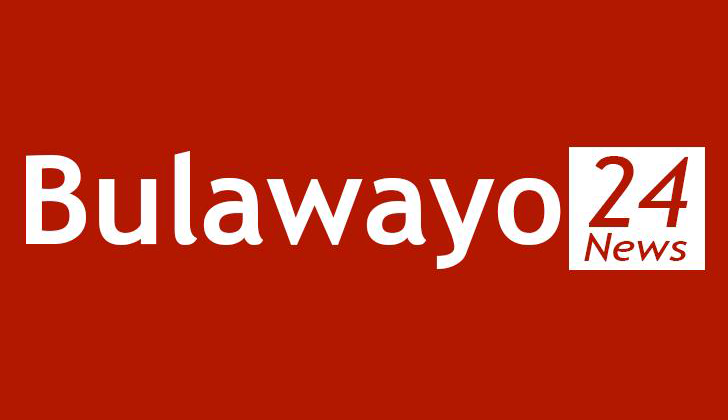 TALISMANIC striker Knowledge Musona led the European contingent as Zimbabwe's Warriors descended on Cape Verde in two batches on a mission to try and conquer the Atlantic Ocean islanders and possibly seal a place in the 2012 African Cup of Nations.
The Warriors take on the Tubaroes Azuis (Blue Sharks) in a final Group A qualifier on Saturday afternoon, the same time that group leaders Mali face a cagey assignment against basement nation Liberia in Bamako.
Both games will kick-off at 5pm Zimbabwean time and 3pm in Monrovia.
Musona, now plying his trade with German Bundesliga outfit TSG Hoffenheim, flew into Praia together with midfielder Ovidy Karuru who plays in France and Belgian-based defender Vusa Nyoni with the trio connecting direct to Cape Verde from Lisbon in Portugal at midnight on Tuesday.
It was not so smooth sailing though for coach Norman Mapeza and the rest of the Warriors delegation who had to endure an unexpected five hour wait before connecting to Praia from Dakar, Senegal, late yesterday.
The bigger Warriors delegation had been hoping to make a brief stop over early in the morning following their overnight eight-and-a-half hour flight from Johannesburg but they found themselves stuck at the Leopold Sedar Senghor Airport in Dakar amid indications that the Senegalese airlines flight they were to use to connect had developed a technical fault and had to be fixed while they waited.
Warriors team manager Shariff Mussa said they had no option but to sit and wait "because the situation was beyond our control'."
"There was no alternative flight to Praia today which they could transfer us onto so we just had to sit and wait while their engineers worked on the plane because the situation is beyond our control.
"Obviously, everybody is very tired and we may just have a brief run around today and resume full training tomorrow," Mussa said.
But there were no such problems for the returning Musona, playmaker Karuru and the consistent Nyoni who were beaming with confidence and spent the better part of the day resting by the team's hotel that overlooks the Atlantic Ocean.
Musona, however insisted they were not in Cape Verde for holiday "but for total war" and revealed his joy at returning to the Warriors fold after missing their last assignment against Liberia at the National Sports Stadium last month because of injury.
The former Kaizer Chiefs hitman picked up a hamstring injury in his first week of training with Hoffenheim, which also derailed his Bundesliga debut.
But Musona is back to full fitness and has been featuring for the German outfit in their last three games, albeit as a second half substitute.
The 21-year-old Warriors chief striker said although he was aware of the Blue Sharks' impressive home record in the campaign, he believes Mapeza's men can still come good here on Saturday and continue with their late resurgence in the qualification race.
"We wouldn't want to be in the complicated race for the best runners-up so we have to beat Cape Verde and hope and pray that Mali and Liberia draw or that the Malians actually lose that game.
"But in as much as we want to qualify, we should not worry much about what will be happening in Liberia, we have to keep focused on our game only and I think if we keep focused we can beat Cape Verde first and then wait to hear what our fate will be like,'' Musona said.
Musona was however, not amused with the way the Warriors had traveled for this crucial assignment.
"I thought we should have had more time to train at home and just come in for the game, maybe arrive here on a Friday to feel the pitch and go into battle the following day, it would have been good for our privacy in training and for team building. But we accept that it is difficult to travel in Africa and that things always do not go the way you would want them to be and that should not stop us from taking the three points that we are here for."
Musona also acknowledged that the Warriors had made life harder for themselves after being restricted to a 0-0 draw by Cape Verde in the reverse fixture at the National Sports Stadium on that forgettable October 10 afternoon last year.
"The game we played against them in Harare should not have been a draw. I think that is where we lost the big chance to qualify outright but now we have to take the big risk, go all out on attack to get the three points and we will fight as a team."
Musona said the fact that the Warriors had beaten Liberia 3-0 in his absence had meant less pressure on him on his return although he revealed his sadness at missing out on that encounter. It's always nice to be with your national team and I am very happy to be back.
"I was hurt because I wasn't playing the last time out through injury but I am happy that we still beat Liberia and that takes off some pressure. It's an honour to be playing for your national team and I look forward to playing for my country whenever I am not injured," Musona said.
Also happy to have recovered from injury is Karuru who had been a big doubt ahead of Saturday's clash but was certified fit by the medics at his French Ligue 2 club US Boulogne and was allowed to travel for the assignment.
"I feel fit again, of course I will just have to put some strapping around the ankle for protection but I am fit and ready to play my part, it is a big game but I think we have the character for such games too," Karuru said.
Source - zimpapers