Sports / Soccer
Chamu Musanhu gets scouting badges in UK
22 Feb 2016 at 05:36hrs |
Views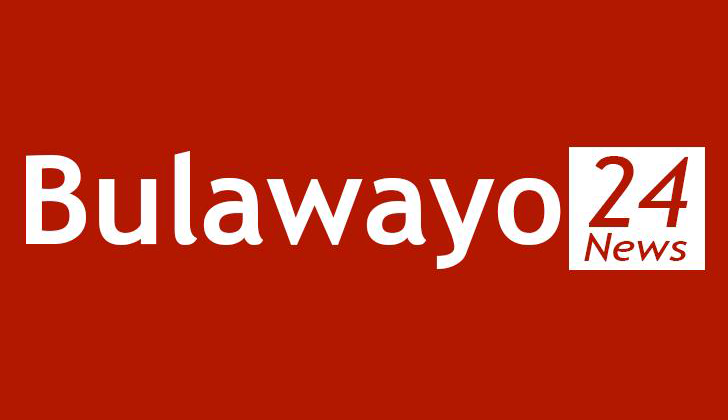 FORMER Dynamos centreback Chamu Musanhu still has a strong passion for football and has turned his hand to scouting talented young players at his base in the UK, where he is also obtaining some international coaching badges.
Musanhu (41) told The Herald from his base in Liverpool yesterday that he was now a member of the English Football Association's scouting team, after he successfully completed a two-day scouting talent course at Hotel Football at Old Trafford in Manchester.
He attended a Level 2 Scouting Course under the Professional Football Scouts Association. The PFSA Level 2 Course is accredited by NCFE (the national awarding body) and is the most popular option in the UK.
The PFSA Level 2 Course has been taken by many ex-professional footballers and current Heads of Recruitment in the UK to further their knowledge of talent identification. The PFSA Level 2 talent identification in football is aimed at those seriously looking at pursuing a career in football scouting, or furthering their knowledge of talent identification.
The Level 2 - unlike Level 1 - delves much deeper into all the relevant areas of football scouting and is attended by both entry and professional level scouts. Modules of the course include Talent Identification/Safeguarding Talent Indicators, Understanding How Sporting Talent is Developed and Maintained, Performer Profiling, Talent ID Programmes and Systems For Football, Creating/Implementing Talent ID Programmes, Referral and Player Progression, Report Writing, Ethical Scouting, Safeguarding, Match Analysis Assessing Teams/Future Opponents, Scouting Protocol, Video Analysis, Individual Player Reports and Match Reports.
English football clubs' representatives who have attended the courses include Manchester City, Manchester United, Chelsea, Celtic, Aberdeen, Stoke City, Burnley, Bolton Wanderers, Tottenham Hotspur, Coventry, Bury, Reading, Blackpool and Preston.
The PFSA Scouting Course Level 2 is perfect for both scouts who wish to further their knowledge with an accredited qualification in talent identification, and those looking to enter a career in football scouting.
People have travelled from all over the world to attend the courses and they include nationals from America, Australia, Cambodia, Mexico, Portugal, Poland, Saudi Arabia, Nigeria, Columbia, Brazil, Cyprus, Scotland, Ireland, France, Austria, Holland, Denmark, Italy, Germany, Gibraltar, Turkey, Lithuania and many more.
And Musanhu said yesterday he was so excited to have attended and completed this two-day course at the weekend.
He also said that he was now ready to help in identifying talented, young players who are based in the UK and have links with Zimbabwe and recommend them to both the Young Warriors and Warriors coaches, who would like to have a look at them "and probably call them up for national duty in the future".
"The reason why I did this course is that I wanted to be the first person, probably from Africa to obtain a certificate like this. It's very expensive to do a course like this, you're looking at (paying) £600 for the two days and it's very intensive.
"The guy who conducted this course is actually one of the directors of Manchester United's academy and his name is Dean Whitmore and he actually told us a lot of things which we didn't know about scouting and talent identification.
"The course is going to help me a lot because we've got a lot of Zimbabweans who came here to the UK as families, and some of their kids are now involved in playing football at several academies here in Europe, and I want to have an input in building Zimbabwean football and I'd like to work alongside (Warriors coach) Calisto Pasuwa, if he needs me in scouting for Zimbabwean players who are doing very well all over Europe.
"I'm also in the process of obtaining an intermediary certificate (in talent identification) and the reason why I'm doing this is that I want to have my own project of scouting players, because I'll be scouting at both junior and senior levels; and then I can market the players myself.
"I'm looking forward to this. I think this is a very exciting project in future, and I'm looking forward to helping in building Zimbabwean football if (my services are) needed (back home in Zimbabwe)," Musanhu said.
The Mbare-born Musanhu is one of the best defenders of his generation and made a name for himself in the local football circles while playing for Dynamos in the 1990s. He started his football career with the DeMbare juniors until he was promoted to the senior side at the age of 19.
Musanhu settled into the team quite well, making himself one of the most reliable defenders in the country under the tutelage of former Dynamos head coach Sunday "Mhofu" Chidzambwa.
He was called up to represent the national Under-23 side as well as the senior team on a number of occasions, and had a very successful career with both club and country; playing alongside other talented Zimbabwean players such as the late Benjamin Nkonjera, Melusi Nkiwane (late), Alois Bunjira, Claudias Zviripayi, Charles Yohane and Agent Sawu.
He also played for the Zimbabwe Under-23 side that reached the final of the 1995 All-Africa Games which were hosted here in Harare and the team was under the guidance of Polish coach Wieslaw Grabowski.
Musanhu was also a part of the history-making Dynamos side that went all the way to play in the African Champions League final against Asec Mimosa of Cote d'Ivoire in 1998. He is currently based in Liverpool where he has established an academy for the development of young footballers.
Some of the players from his academy have been taken up by clubs such as Liverpool County Football Club and English Premiership side Everton.
Source - the herald