Technology / Internet
Online Gambling Vs. eSports: Key Differences
12 Sep 2021 at 07:41hrs |
Views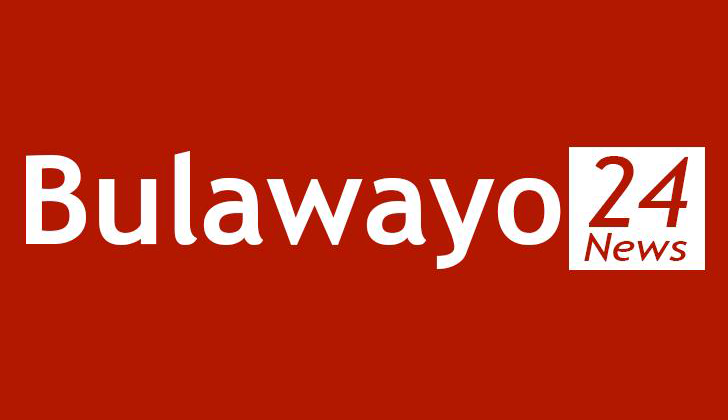 Technology affects everything, how we spend leisure time. The internet unlocked new entertainment opportunities. That includes esports and online gambling. But before you choose an activity, you should know more about both categories.
This guide compares internet gambling with esports and reveals key differences. Here is how to distinguish these fun activities and pick your favorite!
The Definition of Online Gambling
Gambling is a game where you invest money hoping to profit from it. That "something" is usually money, and the prize is more cash. You can find land-based casinos worldwide, but the internet made this activity more accessible.
Today,
online gambling
is available to anyone with a stable internet connection. All you need to do is to pick a website and sign up for an account. Most platforms have hundreds of games in their library. The sheer number of playing options ensures you'll never get bored on these sites.
The Definition of eSports
This is an abbreviation for electronic sports. These are events where players compete in different video games. The formats vary from knockout tournaments to leagues. Apart from the individual, you can also find team events.
You can pick from different genres, but they should be suitable for multiplayer gaming. The most popular titles include League of Legends, Dota 2, Overwatch, etc.
The difference to classic video gaming is that esports involves prizes for the best participants. This activity attracts the attention of millions of viewers worldwide. The
reports
indicate that the biggest prize pool for an esports event was a whopping $34.33 million. It was a prestigious International 2019 tournament in the famous multiplayer online battle arena Dota 2.
What Are the Key Differences between Online Gambling and eSports?
Although they both belong to the entertainment industry, these activities come with many differences. Here are the key distinctions between esports and online gambling!
Chance VS. Skill
The cores of these activities are different. Online gambling is a game of chance. Regardless of the genre you choose, it's the random number generator that decides the outcome. That implies you'll need the luck to win each gaming round. Some games might involve a small skill factor, but it ultimately comes down to luck.
The advanced algorithms ensure to maintain a long-term return to player percentage. This is a portion of investments that get returned to players in the long run. Online casinos acquire gaming licenses to guarantee they offer fair play conditions to all visitors.
As for esports, we classify it as a game of skill. Your goal is to compete against others and prove you are the best player/team in that game. It's not easy to achieve a top rank in a title popular in the esports market. It will take practice before going against other players.
Player's Investments
You don't need much to start gambling online. The initial requirement is a device with a good internet connection. Most web casinos support playing on smartphones and other portable devices. That allows you to play regardless of your location, which is convenient. Additionally, the odds are you have at least one of these devices. It implies you won't need any hardware investment.
Some online gambling providers allow trying their games for free. But if you want true excitement and a taste of actual gambling, you need to invest real money. That means you'll also need to deposit funds into your account. The minimum varies on the chosen brand. However, it usually doesn't exceed $10, which means your investment can remain low.
As for esports, they'll require investing in the hardware used to play the desired games. It's necessary to have a strong PC or console. You'll also need headphones, joysticks, and other gaming accessories. That puts the initial investment at $300-$2,000.
The actual participation in esports doesn't have to come with fees. Some tournaments have a registration fee you'll have to cover. However, you can start testing yourself in free events until you become skilled enough for competitions.
The Learning Curve
There's no learning curve for online gambling. The games are simple and easy to learn, while the gameplay features are fun and addictive.
Here are a couple of main online gambling genres.
- Slots.
You spin the reels and hope to get the right combination of symbols.
- Roulette.
The goal is to guess the pocket where the ball will land on the wheel.
- Blackjack.
It's a popular card game where the goal is to beat the dealer.
It won't take more than a round or two to be comfortable with these games' rules. You'll have an equal chance of winning the prizes as a beginner and an experienced player.
That's not the case with esports games. They have a bigger learning curve. If you choose a shooter like Fortnite, you'll need to practice on maps. That includes understanding the terrain, acquiring methods, and other gameplay mechanics. It requires time and effort to be good enough to even play in esports competitions.
Individual VS Team Play
Online gambling is an individual activity. That means you are a single user playing against the machine, dealer, or other players. You might be playing alone at the table in games like roulette, and slots involve spinning the reels by yourself. Blackjack pits you against the dealer, while poker tournaments include playing against other players.
Unlike that, esports tournaments offer the opportunity to play in teams. You can join with other players to create a team that will compete against other squads. Esports can be fun, but it's necessary to find players that have similar skills. And even
watching esports can be entertaining
.
Which Is Better – Online Gambling or eSports?
Online gambling is suitable when playing for 15 minutes and if you want to play for hours. It's convenient because you can play it on the go, and the selection of games is impressive. Casino games are simple, which makes them a perfect way to relax.
Esports involve playing video games against others. You'll need to become good at those titles to stand a chance in these competitions. If you have enough time to engage in esports, it can be fun. The choice between the two activities ultimately comes down to your preference.
Source - byo24news