Technology / Internet
3 best platforms for content creators to monetize their work
01 Jun 2023 at 15:55hrs |
Views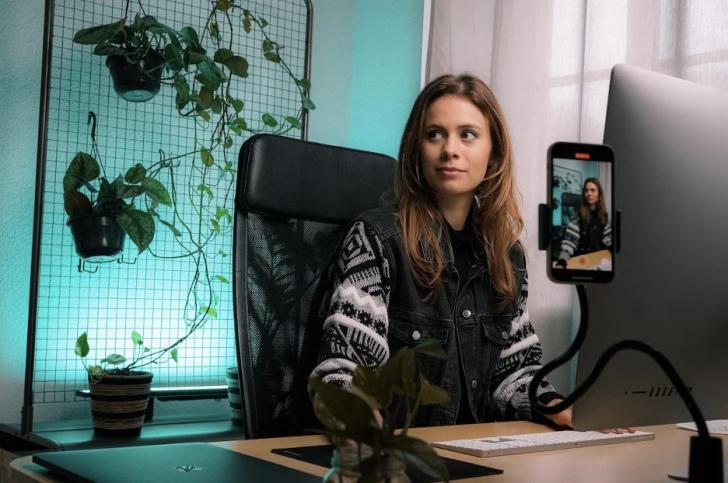 Content creation refers to producing original and engaging content across various mediums. From YouTubers like PewDiePie to your favorite meme page on Instagram, an average person's digital life involves significant interaction with content creators. There are several mediums for content creation, such as vlogs,
music
, illustrations, and podcasts, and different platforms cater to other content types.
Content creators need to monetize their content to pay their bills and bear the costs associated with content creation. However, platforms have different monetization policies. Here are some platforms whose monetization policies are suitable for many content creators:
1. YouTube
YouTube is the quintessential video-sharing app and has been a dominant platform for content creation. Throughout much of the 2010s and to the present day, it has maintained its dominance as the go-to platform for content creators to share vlogs, stream game walkthroughs, upload original music, and monetize it. YouTube has one of the highest consumer bases, so showcasing and monetizing your content here can expand your reach like no other platform.
The platform offers several monetization options. For instance, you can monetize your videos by ad revenue sharing. YouTube will provide you with a share of their revenue from the ads displayed on your video. The ad revenue depends upon ad engagements and video views. You also get a portion of the income YouTube earns through your premium subscribers. And you can offer channel memberships and have your audience pay a recurring fee for exclusive content and badges.
To earn maximum revenue from YouTube, ensure you optimize your videos for discovery. Incorporate relevant keywords your audience will likely search in your metadata, including titles, descriptions, and tags. Design eye-catching thumbnails that represent your content. Encourage viewers to like, comment, and share your videos to get higher engagement, which will promote your content in the YouTube Algorithm.
2. Patreon
Patreon
is a membership-based platform that allows your fans to connect directly with you. In Patreon, your fans, known as 'patrons,' subscribe to your page by paying a recurring fee and, in return, get exclusive content from you. Many successful content creators use Patreon to finance their content as it offers a consistent income stream.
On your Patreon page, you must give your followers access to exclusive content. You can offer additional perks like a private Discord server and patron-only live streams. Additionally, you can do one-on-one video chats or live Q&A sessions with your patrons or give them a shout-out to your content.
3. OnlyFans
While primarily known for adult content, OnlyFans offers a platform for content creators to monetize their work
ethically
. OnlyFans operates on a subscription-based model where content creators charge a recurring fee in exchange for accessing exclusive content. Your OnlyFans content can include behind-the-scenes footage of your free content, live streams, and exclusive photos and videos. You can also get additional income from OnlyFans through paid private messages, pay-per-view content, or by tips. Growing an OnlyFans page for content creation can be challenging, but
Follower
has thorough tutorials on promoting your OnlyFans page.
Endnote
Content creation can get you consistent income if you monetize your content. Grow your pages and hone your content, and understand the different platforms that allow for monetization. YouTube is a traditional platform for monetizing content creators through ad revenue, YouTube Premium, and channel subscriptions, but new platforms are also being developed.
Take Patreon, which allows your fans to support your work through a paid subscription to your exclusive content. You can also monetize your content through OnlyFans' subscription model. Research your options and develop a monetization strategy that brings you significant revenue.
Source - Byo24News