Technology / Other
Refrigerator features to look out for in 2023
12 May 2023 at 14:56hrs |
Views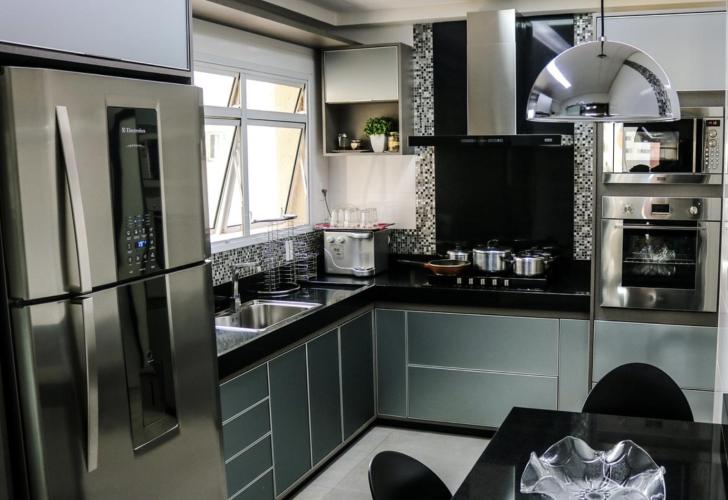 Buying a refrigerator might seem like an easy task, but in reality, it needs a lot of planning and consideration. It is a significant expense and you do not want to end up with an
appliance
that doesn't serve your needs. In this buying guide, we will help you pick the correct type of refrigerator for your home, keeping the most essential factors in mind. Let's take a look at them here.
Check the kitchen layout and space
The first thing you must do is check the available space in the kitchen and its layout so that you know the size of the refrigerator you might need. Your fridge should make ideal use of the kitchen space and before shopping, you need to use a measuring tape to get the correct dimensions for the refrigerator. Have the height, width, and depth details of the space where you intend to install the fridge. You will also need to consider the amount of space required to easily open the drawers and doors. Remember to keep a little distance from the refrigerator to the kitchen island. There are two things to consider here- a standard-depth fridge or a counter-depth fridge. The standard depth refrigerator will stick out in front of the counters, and a counter-depth will sit virtually.
Consider the configuration and style
You need to organize and put your favorite frozen and fresh items the way you like them while keeping the refrigerator style and configuration in mind. Remember to learn all about the different types of refrigerators available and the configuration they offer. You need to learn more about side-by-side fridges, French door refrigerators, classic top or bottom freezer refrigerators, and other models that might fit your needs and budget.
Capacity and storage options
Whenever you are looking for a refrigerator, you need to look at the capacity,
measured in cubic feet
compared to its total size. Consider the size of your family and the quantity you bring home from a grocery store and the number of family members, it will allow you to decide the capacity you need. You must also identify what areas you need instant access to and who should reach there. The refrigerator might come with storage zones or exterior drawers and it could also have interior doors that allow you to store snacks. Consider if you need to store large platters or tall items and if the refrigerator has special storage solutions for it.
Also, consider if you need a standard capacity fridge of about 20 cubic feet or if you need one with a bigger capacity that is about 30 cubic feet. Depending on the capacity you need, you will have to consider the available space. If there is limited space, you can find a fridge that has a capacity of around 15 to 17 cubic feet and you might also want to consider a mini-fridge which runs around 3 to 5 cubic feet. Again, if you require more room for bulk purchases in the freezer or you need additional food storage areas, you need to consider refrigerators that come with extra storage. There are also many upright and chest freezers that convert into a refrigerator once the storage requires change.
Features
Never make an appliance purchase without taking a good look at the features. Before you purchase a refrigerator, you must think about all the features you will require the most. Some of the
best of refrigerators
include:
- Water and ice dispensers
- Storage items like slide shelves or adjustable door bins that not only offer high flexibility in terms of loading but also help with the storage of beverages
- Additional performance features include Dual Cooling where you get a dedicated cooling system that makes sure your frozen and fresh food is always in an appropriate environment.
Finish and fridge color
You can find refrigerator finishes from traditional white and black to sleek stainless steel and you will have them in various other hues. You must explore all the available options to find one that is an ideal fit for your home and your needs. Do look for finishes that can be easily wiped clean so that you do not have to worry about fingerprints or scratches on them.
If you are thinking about buying a refrigerator for your home, do remember to go through our guide and make a wise buying decision. It is an appliance that will not be replaced very soon and when you are putting your hard-earned money into an appliance, you need to ensure that it meets your requirements. Do remember to buy a warranty with your purchase so that you do not have to spend a lot of money in case of repair requirements.
Source - Byo24News