Technology / Software
New technology used in gaming
10 Jul 2023 at 08:12hrs |
Views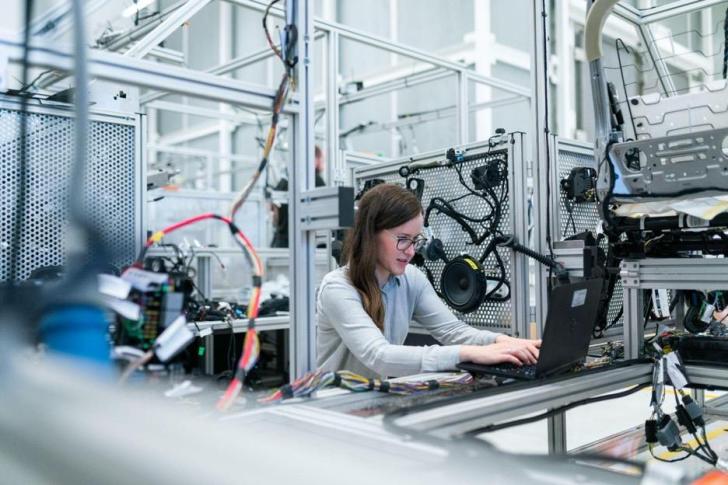 Photo by ThisisEngineering RAEng on Unsplash
The video game industry has been growing and adapting for decades thanks to the availability of new gaming platforms and other technological innovations.
Even though many of these fads didn't last, as they were supplanted by more advanced yet user-friendly
gaming technology
, they nonetheless transformed the gaming industry as a whole.
We're even more interested in the future of video games because the internet is full of cutting-edge technologies that have helped make some truly spectacular titles.
We'll be discussing some of the most revolutionary gaming technology advancements that have changed the industry's face in 2023 and beyond.
But first, let's take a step back and reflect on the past year to assess technology's impact in this field.
Statistics on Recent Developments in Video Game Technology
Undoubtedly, technological advancements have led to the creation of fantastic games you can play at
KazinoEkstra
that are both very functional and have gained enormous commercial momentum.
The future of gaming, however, has been worth it for investors, developers, and players thanks to the widespread adoption of cutting-edge technologies inside the industry.
In terms of hard dollars, the yearly income for tech game apps in 2021 increased by 4.4% to more than USD 180,3 billion.
The following chart clearly shows gaming revenue in 2021 by platform and game type.
Research shows that in 2021, the sector grew more slowly but steadily than in 2020, with the lowest number of gaming app releases in the previous decade.
Consistent lockdowns and the pervasive culture of working from home were identified as the main causes.
While we enter 2023 with partially similar but improved conditions, the game development sector is predicted to experience explosive growth.
With a projected $95 billion, mobile gaming would account for nearly half of all earnings. After that, console and PC gaming revenues would total $61 billion and $39 billion, respectively.
In light of the promising future of the gaming industry in 2022, let's investigate the technologies that will likely fuel this expansion.
The Latest and Greatest in Game-Development Technology
1. Gesture Control
New ways to interact with gaming apps could be introduced via gesture recognition game technology, which would expand the potential of user interfaces.
Intel 3D cameras, capable of tracking 22 points on the hand, have been increasingly popular among the creators of high-tech video games for gesture control and identification in recent years.
In essence, gesture control technology would allow players to interact with the games using only their natural motions.
This technology would pave the path for innovative game design in 2023 by challenging the status quo of player input.
I provide below five of the most-played games that make use of gesture controls:
2. Facial Recognition
Soon, face recognition will be the driving force behind how we play games on our smartphones.
The gaming business in China has been utilizing facial recognition software for the past year to restrict underage participation.
However, avatars, the transmission of expressions, and the adaption of emotions are all ways facial recognition technology could create a likeness in virtual worlds.
Here are some outstanding examples of games that make use of facial recognition technology:
3. Voice Recognition
In addition to services like Google Assistant and Alexa from Amazon, voice recognition technology has been a game-changer in the gaming business for a while.
Therefore, this cutting-edge technology would further advance the gaming experience for consumers by facilitating voice recognition and command input.
If speech recognition technology were integrated into games, it would add a new layer of interactivity that would make play much more engaging.
As a bonus, this could become a viable video gaming solution for the visually impaired and other challenged players.
Learn more about cutting-edge voice recognition technology by checking out some fantastic games.
4. Innovative Graphics
Nowadays, video games have come a long way from their 8-bit graphics and 256 colors to feature photorealistic 64-bit 3D visuals.
Then, in 2022, we can expect innovative graphics with striking and evocative aesthetics, functional and realistic conceptions, and photorealistic textures.
Developers would put more effort into creating visually engaging environments that immerse the player in the game to provide a more realistic gaming experience.
Game developers can make money if the trend catches on with users.
5. HD Displays
Resolution is one of the essential graphical options for a video game if nice visuals are a priority.
While many veteran gamers may have trouble locating a suitable 720p gaming monitor, 1080p is expected to remain the HD display resolution of choice for many reasons. Modern mid-range and high-end graphics processing units (GPUs) can quickly achieve a playable framerate at this resolution.
- A 1080p option would be cheap and easy on the wallet.
- It would provide an ideal balance between speed and visual quality.
However, that year, high-definition (HD) movements like Quad HD, Ultra HD, or 4K would also emerge.
In 2020, these movements would become increasingly popular among game producers since they set new norms in the gaming industry.
6. NFT Game Development
After blockchain technology began to be used in more fields, NFTs became a significant method of dividing profits.
The gaming industry will see significant effects from user acquisition and revenue generation trends in 2022.
Due to OpenSea's meteoric rise to prominence in the gaming industry, the addition of some of the most talked-about and promising NFT titles would be a boon to the company.
7. AR and VR: Extended Reality
With publishers and studios striving to push the boundaries of what can be done in the gaming business, it stands to reason that they would put a premium on creating seamless gameplay experiences.
8. Offline Gaming Apps
As the importance of mobile gaming continues to rise, offline games that can be played at any time are a top priority.
App stores may be flooded with popular offline games like Subway Surfers, Crossy Roads, and Once Upon a Tower, but developers will still make more of them.
Source - Byo24News