Business / Economy
Zimbabwe 2012 Budget Highlights
25 Nov 2011 at 05:02hrs |
Views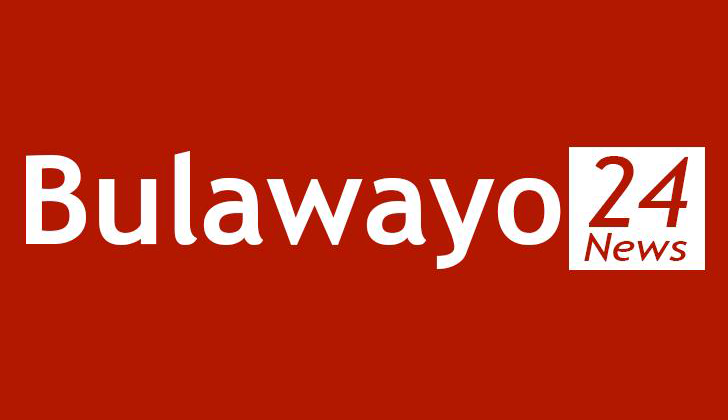 Excerpts from Finance Minister Tendai Biti's 2012
national Budget Statement
presented to parliament on Thursday.
Budget Framework
The Pre-Budget Strategy Paper estimated Budget revenues of US$3.4 billion for 2012, excluding Marange diamond proceeds. Honourable Members will recall that on 1 November 2011 in Kinshasa, DRC, the Kimberly Process Certification Scheme reached a compromise, allowing the sale of our diamonds from Marange.
Pursuant to this, we have held extensive discussions and consultations with the Minister of Mines and the diamond producers, with the result that we have been assured of minimum US$600 million additional revenue to the fiscus for 2012.
Mr Speaker Sir, this being the case, we have adjusted our projected Budget revenue from the original Pre-Budget Strategy Paper forecast of US$3.4 billion to US$4 billion.
I, therefore, want to enlist the continued support of the Principals, as well as that of my colleague the Minister of Mines, to facilitate timely disbursement of the anticipated diamond revenues.
The full year outturn indicates that total revenues to December 2011 are now expected to marginally increase to US$2.95 billion, against the original budget target of US$2.75 billion. In line with the policy on cash budgeting, overall Government expenditures to year end will remain in line with the available Budget revenues.
However, despite this, the structure of expenditure to year end will be distorted, mainly on account of higher than budgeted wage adjustments in January and July 2011, foreign travel, and the need to support farmers.
Mr Speaker Sir, turning to fiscal performance, total expenditures to September 2011 reproduced the perennial challenge of disproportionate share of recurrent expenditures at US$1.68 billion, against capital expenditures of US$0.192 billion.
Inflation
Mr Speaker Sir, since the inauguration of our Inclusive Government 35 months ago, inflation management and oversight remains the apogee of our macro-economic targets.
Treasury, therefore, carefully analyses monthly inflation developments, scrutinising all price related data, and the causes thereof of any marginal shifts in inflation points.
Annual inflation, which started the year at 3.5 percent, dropped to 2.5 percent in the second quarter of the year. By the third Quarter of the year, inflation was on the rise, reaching 3.3 percent in July, 3.5 percent in August and 4.3 percent in September. Month on month inflation also oscillated in almost the same pattern.
Developments in the month of October witnessed some reversal, with monthly inflation falling to 0.1 percent. Monthly inflation in September was 0.8 percent, a level last registered in March. The significant deceleration in inflation during October saw the year-on-year inflation falling to 4.2 percent.
The major drivers of inflation so far in 2011 have been housing and rental costs, alcohol and food. There was a sharp increase of 0.5 percent in food prices between August and September, related to unwarranted retrogressive price adjustments on some basic commodities, following review of import duties.
The housing related inflation clearly arose following review of civil service remuneration in January and July.
International oil prices have been volatile and mostly on the decline from April 2011. However and surprisingly, there was no corresponding movement in domestic prices.
Mr Speaker Sir, Government review of utility tariffs has also had a bearing on inflationary pressures in the economy, in particular the 31 percent electricity adjustment in September 2011.
Projections to year end, however, show annual average inflation remaining within the targeted range of 3.5-4.5 percent. At this level, our inflation levels remain within the SADC macroeconomic convergence criteria thresholds.
Mr Speaker Sir, avoiding repeat of inflation ever becoming a major threat to macro-economic stability will necessitate that Government remains ready to invoke all available anti-inflation policy tools during 2012.
This will necessitate Government coordination of reviews to utility tariffs, charges, fees and rates by quasi Government institutions.
Agriculture
Mr Speaker Sir, the agricultural sector requires more than US$2 billion annually to fully take advantage of its potential. However, this can only be achieved through joint efforts between Government, the private sector and external partners.
Farmers also have to play their part, demonstrating preparedness for upcoming agricultural seasons. The anticipated successful agricultural season is, hence, not only predicated on the anticipation of normal rainfall, but also critically on the adequate availability of agricultural inputs in the local market. The projected growth of agricultural output in 2012 will be led by increased output in tobacco, maize, cotton, soya beans and poultry.
Mining
Mr Speaker Sir, approved lines of credit in support of investment in equipment into the mining sector in 2011 amounted to US$502 million. This is underpinning mining recovery, with the 2011 growth for the sector estimated at 25.8 percent, marginally down on the initial forecast of 33 percent. This is on account of revisions in production levels for platinum, nickel and palladium.
In 2012, mining is anticipated to remain the major driving force behind overall economic growth, benefitting from further private capital injections, firm international commodity prices and anticipated initiatives to minimise electricity supply interruptions.
Diamond Revenue
Mr Speaker Sir, it will be remiss not to disclose diamond revenues received in the year. Treasury has received in 2011 total diamonds dividend receipts of US$122 256 491.67.
Mr Speaker Sir, we are beginning to sound like a broken record in emphasising the need for transparency in the handling of our diamond revenues and, indeed general revenue from the rest of the mining sector.
It is important that the Zimbabwe Revenue Authority plays its part in the entire value chain of diamonds – from mining, marketing, to distribution and collection of dues to the Government. A task defined by law.
It is also important to conclude as a matter of urgency, work on the Diamond Bill.
Manufacturing
Mr Speaker Sir, further recovery in both agriculture and mining should have positive spill over benefits for manufacturing industry, which is projected to register a 6 percent growth in 2012. Challenges to be overcome include mobilisation of additional lines of credit for industrial re-tooling and other working capital requirements.
More importantly, Mr Speaker Sir, will be guaranteed minimal power supply, with predictable load shedding related supply interruptions. Sub-sectors anticipated to drive growth in manufacturing will include food stuffs (6 percent), wood and furniture (8 percent), metals and metal products (11 percent), and non-metal products (25 percent).
Improved disbursements under our Industrial Revival Fund facilities, coupled with the onset of facility windows targeting the financing of potentially viable companies in distress and those in marginalised areas, will support the anticipated recovery of manufacturing.
Mr Speaker Sir, the maintenance of a fair playing field vis-à-vis imported products will also be necessary. Mr Speaker Sir, developments during the first half of the year to June 2011 indicate that overall average capacity utilisation in the manufacturing sector improved to about 57.2 percent, compared to 43.7 percent last year.
However, Honourable Members will be pleased to note that capacity utilisation in some of the higher performing sub-sectors is set to significantly improve, from current average levels of around 65 percent. However, capacity utilisation in such sub-sectors as clothing, textiles and printing is set to remain poor, with levels of as low as 20 percent anticipated in some industries.
Major factors constraining capacity utilisation include low product demand, obsolete machinery susceptible to frequent breakdowns, lack of working capital and raw materials.
Electricity
Mr Speaker Sir, notwithstanding targeted and on-going rehabilitation programmes at Hwange, Kariba and small thermal power stations, power supply remains a major challenge for economic recovery.
In 2011 alone, about US$40 million was disbursed for the energy programmes, however, resulting in only un-sustained marginal gains in power generation.
The targeted power supply in 2011 of 1 600 MW remains a challenge, as only an average of 1 105 MW has so far been realised, though some output improvement from 952 MW in 2010.
In 2012, electricity output is projected at 1 244 MW, reflecting only a 4.5 percent growth, a far cry from power supply levels required to drive sustainable increased production activity.
Hence, power supply remains a major noose around the economy.
Uninterrupted electricity supply will, however, hinge on sustained investments in power generation and transmission which, Mr Speaker Sir, will require the contribution of all beneficiaries.
Tourism
Mr Speaker Sir, realising the potential of Zimbabwe.'s blessings of an array of natural wonders, the crown jewel of all being the inimitable Victoria Falls, will necessitate further work towards overcoming negative perceptions over our country.
Already, some success towards re-branding Zimbabwe's tourism facilities and infrastructure under the theme. "Zimbabwe: A World of Wonders," coupled with the self-evident reduction of internal disharmony over the last 35 months, is being noted.
Central to both quantitative and qualitative growth in tourism will be marketing initiatives to penetrate new markets and develop new tourism products, against the background of increased competition, given challenges related to overall global economic slow-down.
The successful bid by Zimbabwe to co-host with Zambia the 2013 United Nations World Tourism Organisation General Assembly is, therefore, a positive development for the country. Successful hosting of this event should further boost tourist arrivals.
Mr Speaker Sir, acknowledgement and indebtedness must, therefore, be paid to the energetic and ubiquitous work of the Minister of Tourism as well as the Zimbabwe Tourism Authority and the Zimbabwe Council of Tourism.
The partial recovery of tourism has seen growth in average bed occupancy from 36 percent in 2010 to 37 percent in 2011. In 2012, success of our tourism marketing initiatives should see room occupancy further improve from 56 percent in 2011 to more than 60 percent in 2012, translating to an annual growth of 13.7 percent for the sector in 2012 from 10.3 percent in 2011.