Entertainment / Music
Soul Jah Love was designed with my style: Designer
01 Aug 2017 at 19:38hrs |
Views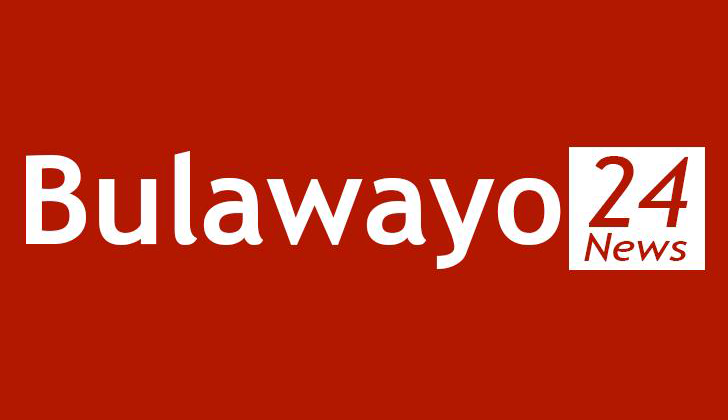 His voice has a striking resemblance with that of popular fellow Zimdancehall chanter Soul Masaka popularly known as Soul Jah Love and so is their musical journey. The only great difference is that besides both of them possessing rare and unique talents the other one is still to become a household name (beyond the borders) even though he has been live and thrilling locally over the years.
The artist in question is Weston Dean Dhliwayo better known by his trade name or moniker Jah Designer by a legion of fans dotted around the country's high density surbubs preferably called ghettos by proud residents especially the youths.
In order to get more interesting and unknown facts about the phenomenal chanter's background,career and vision Wilson Chipangura(WC) the author at
#RosGwen
conducted a lifetime one-on-one interview with the musician Jah Designer(JD) who is also readying to release a gem of an album soon.
Below are the excerpts that were gathered from the historic interview.
WC: First of all I say greetings to you
JD: Yeah man I am good. Remember I am a Rastaman so don't mind my language that much. Greetings to you too.
WC: Can you tell us precisely who is Jah Designer?
JD: Well, Jah Desiggner was born Weston Dean Dhliwayo about 21 years ago at Chitungwiza General Hospital in the dormitory town of Chitungwiza. I did my primary and secondary education in Chi-town and my A Level came in 2016. I specialised with pure commercials that is Business Studies, Accounts and Economics and fared well. I am now doing Apprenticeship in Boiler making section with my music career on the way side.
WC: Why the name Jah Designer?
JD: (laughs) There is nothing much in the name, Jah Designer is just a charismatic youth a.k.a Mr Phenomenal who sings nice music for both gentlemen and to be frank especially ladies.
WC: When did you start your musical career and why?
JD: I started music in 2004. My father is an evangelist at AFM church in Zimbabwe so I used to play piano and base guitar in the Praise and Worship team. While in the church I discovered that I am multi-talented and I had the only problem that I was a dancehall fan to the bone. I made up my mind and gave it a try by recording one Zimdancehall song,that is when I found out that people were accepting my music to an extend that even Soul Jah Love sang my name in one of his songs urging me on. That is how I started but I had to fight my way out up to where I am today.
WC: Who inspired you into taking the musical route in your life?
JD: I can't say someone inspired me because I discovered that I can do it like others but I can single out Lady Squander as an inspirator to a less extend because I said to myself if a woman can do it in this genre(dancehall) what about me as a man since the bible says men are the head of the house.
WC: Well,there have been a lot of talk that you have been copying or mimicking Soul Jah Love's style. What is your response to that?
JD: That is baseless. If you can get a video clip on youtube which was shot by Slimdoggz some few years ago you will see Soul Jah Love acknowledging that Jah Designer is the one who designed him or just ask anyone who knows the video clip. Besides people say Andy Muridzo sings like Jah Prayzah but look where he is now or Darula used to be Lady Squanda's backing vocalist then she established her name look where she is now. I am accused of imitating Sauro(Soul Jah Love) but look where I am right now fame started with a song 'Waita Ndipenge' in November 2015 and it became a hit song there is nothing called copying that is my nature . Chris Brown and August Austina were victims of this scrutiny but it's nothing only haters[sic] try to complicate things. Period.
WC: What challenges have you encountered so far in your career? Are they similar to other musicians also and what is the way forward in terms of solving them?
JD: Obviously there is the issue of fast rising fake promoters who continue to dupe artists for self gain. Almost all rising musicians are victims of this scenario. The way forward(laughs) is to appreciate such real promoters like Silent Killer. I also think if [Elder] Dutch intervenes I can reach dizzy heights or go as far as the P-Squares because as artists we need sponsorships until we get up there.
WC: There is an issue of collaboration,some years ago you had one with Urban Grooves star Victor Dee which became a hit almost all over.
JD: Yeah it was a hit for real and up to now if I perform it on stage the fans go into delirium mood and they sing along even crying for it to be prolonged.
WC: (laughs) It reminds me of Soul Jah Love ft Trevor Dee ,there were always comparisons all over for a long time. The style was meant to outclass each other I think.
JD: Yeah that is true(giggles) you must not forget I am the one who made Soul Jah Love and Winky Dee collaborate when I recorded a duet with Welly Dee called Chamutengure which made the noise on ZiJudgment Yard. That is the whole of Zimbabwe remember,so Jah know star we will get there that much I know.
WC: Really! You are a naughty guy indeed(laughs).
JD: Yes naughty and phenomenal don't forget that is real art(laughs back).
WC: Can you briefly tell us of your relationship with him(Victor Dee) and other general artists in terms of collaborations?
JD: Victor is my biological brother(laughs) but very few people know that. In terms of other artists I have had a good relationship having also worked with Ninja Kid.
WC: Do you have a dream collaboration? Who is the artist you dream working with?
JD: I wish of collaborating with Burna Boy of Nigeria. That is a big dream if I can say.
WC: You are working on a new album and what is its title?
JD: (laughs) The album is on its way out and goes by the name VVK that is Veduwe Veduwe Kudi. It comprises of six well crafted songs and I am working with best producers in Marlon T and King Edzo all from Maximum Records.
WC: That is great indeed looking forward to it,so what is the motivation behind the choice of this title in relation to its content and what is the format your new project will try to follow.
JD: Well it was after realising that we were the people who used to be looked down upon. So this is the time to knock on the door of prominence and the title shows that Designer ane musikanzwa(it shows my notority as usual).
WC: Will the album be limited to hard core dancehall or you have more new styles?
JD: That is an interesting question indeed. The songs in the album are so motivational they try to urge on the spiritually entangled to soldier on reminding them of a greater spirit from above. In short the album is carrying one dancehall track,one conscious track,one Afro-Pop ,one reggea,one calypso,one RnB and some commercial songs. So everyone will be accommodated because it is a versatile project.
WC: How are you planning its launch?
JD: I am still to decide where to launch it between Marondera and Harare but it will be premiered first on the radio. [I am] just hoping that by the time we finish the polishing up phase and we secure a promotion everything will flow in a proper line.
WC: What is your position on the issue of piracy as an artist has it been of benefit to you or it is actually putting you off?
JD: As an upcoming artist it is very helpful to prop you to dizzy heights in terms of fame but when you get established it starts to have negative externalities on your well being to some extend. I can say for me piracy is good because most radios are sabotaging us so most people can get to know about us through pirated songs.
WC: What is your take on the issue of disses in your industry. Have you been participating in that area?
JD: I am not really in that area except one incident I had to sing diss songs against Spiderman. The hatred started due to issue of the title whereby I was calling myself 'Ah di yut president' and Spiderman was calling himself by that name. We undressed each other for a short moment though we didn't call each other by names but we have since buried that hatchet. I have had none with other artists because I sing mostly for ladies and not 'gangster' lyrics like others.
WC: Out of ten how do you rate yourself so far?
JD: That is people's choice I can't rate myself but those who follow me can make that decision(laughs). I am not in competition because to me music is just a mission.
WC: What is it that people don't know much about you?
JD: I am married to a beautiful wife by the name Kudzai Mangwiro from Marondera and usually I like football and hanging out during free days with my wife or braaing.
WC: What advice can you give to rising and aspiring dancehall chanters or general musicians?
JD: I would like to urge on my compatriots in the genre to take the music seriously especially during stage acts because if you give the fans a raw deal then expect cans to rain on you like cyclone dineo.
WC: How can people across the globe access your music or get in touch with you?
JD: Well people frequently complain that I do not respond to them on social media but I can say to them I do try to reply them only that the messages will be too many for me but for bookings get in touch with Boss Bongz on +263 774 223 431 he is available 24/7 for business. People can get my music on google by searching Jah Designer.
WC: Thank you Designer for taking your time and granting us an interview with you. All the best in your journey and upcoming album.
JD: You are welcome and much appreciated.
Wilson Chipangura is a versatile Zimbabwe-born author. He writes many reviews on different books,poems,songs and dramas. He is also a member of the Pan-Zimbabwean Society.
Contact me via email: heavmany@gmail.com | chat with me on my facebook page - Wilson Chipangura
Source - Wilson Chipangura