Entertainment / Music
Hail to the new kids on the music block; Sinazo
08 Apr 2014 at 05:07hrs |
Views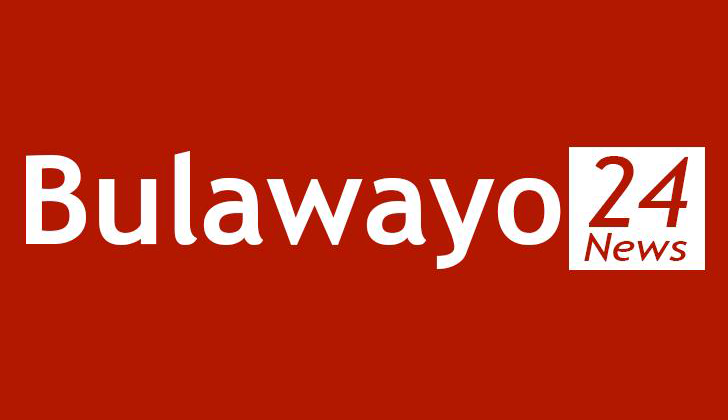 Unless you will be living under a rocks like worms and ants, under the Indian ocean waters where the mysterious Malaysian plane is assumed to be, or in a kinda Noman's land, you probably, with some degree of certainty, won't be the only man in Jerusalem not to be captivated by a newly created Afropop band by the name SINAZO. The new kids on the music block, SINAZO is releasing three lead tracks ahead of their upcoming album Inyatsi. The three tracks, Amabhubesi, Dlozi Lami and Abantu BeBosso are uniquely classic piece of genius they will have even the Biblical King Solomon melodiously stirring in his Israelite grave. The lead tracks will be available for download on iTunes and Google Play before the end of month but the good news is that they are already 'music in your ears' on the world's undisputed music destination website, youtube. After reviewing the whole album (to be on shelves this June) I quickly admitted without an iota of doubt that "the world without music would be a mistake"
On the 25th January 2014, in the down trodden Johannesburg downtown suburb of Hillbrow, under the Malaba Discos Entertainment, an amazingly talented music trio called SINAZO was created by Tish Malaba Ncube, a resident in the United Kingdom and his brother Matiwaza Ncube who lives in Australia. The group consists of Velisiwe Mkhize, Lorin Sibanda and Nkanyiso Kitane Dube and is under the managerial hands of Marilyn Nhlanhla Sibanda. The upcoming album is a stunning and refreshingly intelligent album entitled INYATSI, (small house) featuring the likes of Tha Vyrass, Vusa Mkhaya Ndlovu and an imbongi yodumo, Silvester Isilo Sibanda. If you were getting annoyed by the bubble gum music in the industry, then welcome to the world of REAL music.
SINAZO delivers a sweet and sensual synthesis of modern and traditional genres and sounds that is both contemporary and nostalgic. The 10-track LP will be their debut album but sounds like a confident delivery from a seasoned award winning music group.
The album kicks off with Amabhubesi, a Jonny Clegg adaptation where SINAZO introduce themselves as a force that needs to be reckoned with, descending on the versatile and competitive music industry with no intention other than 'serious afro pop businesss'. Listeners would expect the song to be an ode and melody to these old scholars, but SINAZO tell us that they are here not be defined by the standard norms of musical expectations but to explore further than the ancient explorer Vasco Da Gama. Tha Vyrass lends his smooth rap vocals fore - warning everybody "to put their dimmers on because my future is brighter"
In the song Abantu BeBosso, we hear in honour of the Bulawayo football giants Highlanders football club and to all who surrender and fanatically pay homage to the club that defines a lot of people's identity. The song dedicates itself to scintillating former Highlanders and Coventry City footballer the flying Bulawayo Elephant Peter Ndlovu and his late brother Adam Adamski Ndlovu who died in a tragic car accident early last year.
"Abantu BeBosso" is followed by "Dlozi Lami," a house dance track and one of the most feel-good songs on the album. This contagious, traditionally flavoured track makes the listener feel so geared up that he or she can't help but sing and dance around the room.
The production behind the track "Usendo" sounds extremely revolutionary, featuring Insingizi's Vusa Mkhaya, is without a doubt the most provocative song on the album INYATSI. The song laments and lampoons xenophobia, political violence as well as having a bold go at the miserly pet bourgeoisies and their insatiable love of money.
"Usendo" is ironically followed by "Zibuze," the album's only Gospel and serene song and another album standout. It would come as no surprise if SINAZO releases this song as the forth single come April. The Shona language chorus and rap by DR Kii add to the infectious vibe, making this song an instant radio hit.
The song Moya Wami, a Soul Brothers adaptation, is the most lyrically profound song on INYATSI. It appeals to one's emotions as a cry and a prayer for someone who needs a break from the constant agony of burying close relatives year in and year out.
Any woman would want to be the queen who is described by the rap on "Guga," but not the one described in the chorus with reference to wrinkles now merely indicating where smiles have been. SINAZO does a fantastic job at making their female listeners feel special on this track though.
The song drifts into the sound of soft ocean waves and leads into "Song for my Sister," a hidden track, dedicated to a late sister Superia. This sad but sultry song gives listeners a chance to relax and exhale before the album comes to an end. The album finishes with "Inyatsi," a solid and unforgettable track. The track is a lamentation by a father who toils and sweats in the industrial sites in a foreign land yet seeing no benefits of his sweat and toil. It does, however, keep up the feel-good vibes that SINAZO hoped to accomplish with their album.
Above all, the fantastic production behind the album stands out in every song. "INYATSI" is packed with potential radio singles, hand-clappy tunes, and successfully takes listeners back to groovier times and you will not regret downloading the single on ITunes or Google play or getting yourself ready to grab your own album.
Source - Byo24News