News / Education
Zim Top O, A-Level schools for 2011 named
06 Mar 2012 at 20:31hrs |
Views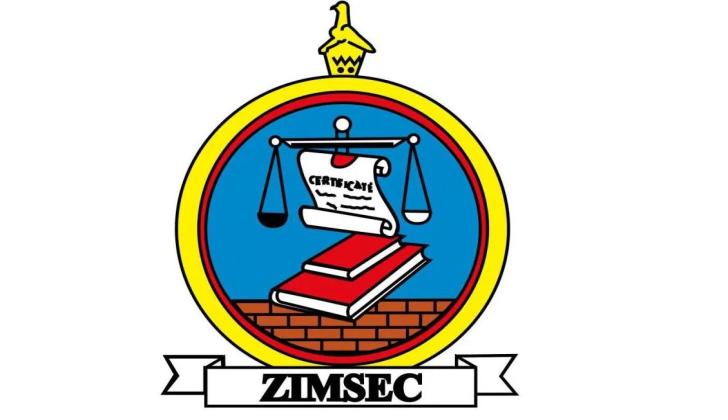 LAST year's pass rates for Zimsec Ordinary and Advanced Levels improved significantly compared to 2010.
The pass rate for the November results for O-Level improved by four percent, while that for A-Level improved by over 10 percent.
The 2011 national percentage pass rate for O and A-Level stands at 19,50, from 16,50 for the 2010 results.
The pass rate for A-Level increased to 85,25, up from 75,99 in 2010.
St Faith's High School in Manicaland had the best results for A-Level, followed by Shungu in Midlands and Nyanga high schools in Manicaland respectively.
For O-Level, Nyanga High School was the best-placed school, followed by St Dominics (Chishawasha) and ZRP High School respectively.
Zimbabwe School Examinations Council board chairman Professor Norman Maphosa yesterday said the Grade Seven performance improved by close to four percent, from 25 percent in 2010 to 28,9 percent last year.
He said registered candidates for O-Level went up from 229 522 in 2010 to 241 512 last year. Candidates who sat for A-Level dropped from 27 782 in 2010 to 25 136 last year.
A total of 288 365 candidates registered for Grade Seven examinations last year, down from 303 978 in 2010.
"The O-Level pass rate stands at 19,50 percent last year and the criterion for passing is five subjects or more at Grade C or better up from 16,50 percent the previous year," he said.
"The A-Levels registered a big improvement of 10 percent at 85,25 last year, up from 75,99 percent in 2010 using a passing criterion of two or more subjects at grade E or better.
"It is pleasing to note that across all levels, the pass rates are showing an upward movement trend."
The O and A-Level passes were however, dominated by church-run schools with an overall pass rate of 73,8 percent.
Prof Maphosa paid tribute to Zimsec staff and management for producing the results on time. He praised Zimbabwe's education system, saying the country's General Certificate of Education for O and A-Levels was equivalent to the United Kingdom Ordinary Levels (grades C-A) and Advanced Levels (grades E-A).
He said Zimsec had introduced e-marking, adding that this year's June and November examinations will register developments in marking.
"Another technological development is that in the 2012 A-Level June examinations, we are piloting the registration of candidates via computer," he said.
"In addition to Tonga, which was examined in 2011, Zimsec is going to examine more minority languages."
A Level Ranking 2011 (1st 10)
Position, Name of School Candidature
1. St Faith's Manicaland 92
2. Shungu Midlands 50
3. Nyanga Manicaland 69
4. St Ignatius Mash East 50
5. Gokomere Masvingo 85
6. St Francis of Assisi Mash East 57
7. St Johns Mash East 51
8. Zengeza High Harare 93
9. Monte Cassino Mash East 50
10. Marange Manicaland 60
The 1st 50 Ordinary Level
1. Nyanga Manicaland 92
2. St Dominics Mash East 87
3. ZRP High Harare 115
4. St Ignatius Mash East 79
5. Kriste Mambo Manicaland 111
6. John Tallach Bulawayo 103
7. Monte Cassino Mash East 79
8 St Davids Bonda Manicaland 199
9. Chikwingwizha Midlands 34
10. St Faith's Manicaland 143
11. Moleli Mash West 126
12.Bradley Mash Central 103
13.Sandringham Mash West 176
14.Marist Brothers Bulawayo 129
15. St Augustine Manicaland 173
16.Hartzell Manicaland 191
17.Anderson Midlands 65
18.Kutama Mash West 90
19. St Francis Assisi Mash East 132
20. Serima Masvingo 137
21. Nyazura Manicaland 150
22. Regina Mundi Mildands 146
23. Gokomere Masvingo 236
24. Daramombe Mash East 149
25. Langham Mash Central 110
26. Mazowe Mash Central 151
27. Marange Manicaland 179
28. Shungu Midlands 69
29. St Anthony's Masvingo 133
30. St Columbus' Bulawayo 165
31. Howard Mash Central 189
32. Marondera Mash East 161
33. Bernard Mzeki Mash East 77
34. St Dominic's Manicaland 234
35. Mtshabezi Mat South 176
36. St Johns Chikwak Mash East 187
37. Nyahuni Mash East 148
38. Ruya Adventist Mash Central 95
39. Lundi Masvingo 123
40. Mt St Mary's Mash East 139
41. St Anne's Goto Mash East 127
42. Mandedza Mash East 141
43. Nyashanu Manicaland 153
44. Loreto Midlands 106
45. Usher Mat South 86
46. St Patrick's Midlands 165
47. Pamushana Masvingo 216
48. Pakame Midlands 153
49. Chibi Masvingo 121
50. Goromonzi Mash East 185
Source - TH