News / Health
Pharmacies smuggle unregistered drugs
09 Nov 2014 at 12:56hrs |
Views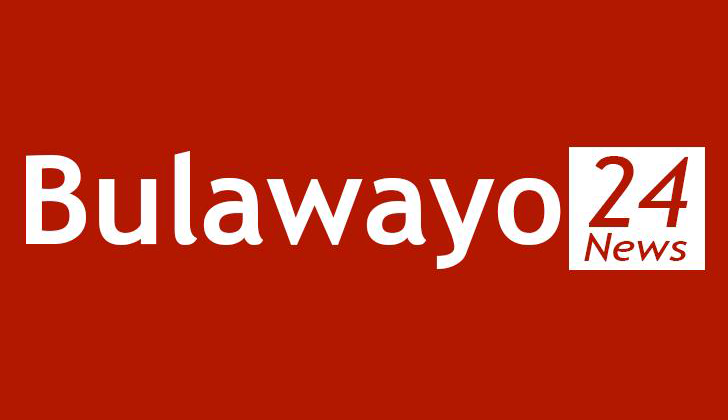 LOCAL retail pharmaceutical companies say they are being compelled to smuggle unregistered life-saving drugs from neighbouring countries, noting that regulations imposed by the Medicines Control Authority of Zimbabwe (MCAZ) on importation of drugs were too tedious.
MCAZ is the statutory body which regulates selling of medicines in the country and requires that all drugs that that are manufactured locally or imported be clinically tested before being sold or administered to members of the public.
In cases where certain drugs have not been licensed to be sold locally, MCAZ offers special dispensation to pharmacies to import the drugs, a process most pharmacy operators claim was time consuming.
Section 75 of the Medicine and Allied Substance Control Regulations Act chapter 15:3 requires that pharmaceutical companies and retail outlets apply for temporary exemption when importing medicines that are not registered by MCAZ.
When seeking the temporary exemption, a pharmacy is required to fill in a Section 75 form, which is also sent to the doctor who would have prescribed the drug, to fill in, before the form is taken to MCAZ to approve importation of the required drug.
"It might take us close to two weeks to complete the entire process and that overloads us with work. It's easier for us to smuggle the drugs into the country, have them in stock and sell them as and when they are required by our customers.
"The process of filling in the Section 75 form takes a lot of work and time and we feel MCAZ should do something to make this less of a burden on our part. If we follow the procedure the customer is the one who tends to suffer as they would need to wait longer before they get their drugs.
"It is better to smuggle the drugs and keep them in stock than to seek temporary exemption each time you get a customer who wants that particular drug. That gives us a lot of unnecessary work," said a pharmacist who requested anonymity.
Some of the drugs that are being smuggled from neighbouring countries and sold illegally to locals include anti-psychotic drugs, cholestyramine packs and fixed dose combinations of antiretroviral drugs (ARVS).
Anti-psychotic drugs are used to treat symptoms of mental disorders such as schizophrenia, depression, bipolar disorder (sometimes called manic-depressive illness), anxiety disorders, and attention deficit-hyperactivity disorder (ADHD).
Cholestyramine, which is used to lower cholesterol levels and reduce stroke risks, has not yet been licensed to be sold locally.
Sources in the pharmaceutical industry revealed that anti-psychotic drugs, particularly haloperidole, were in short supply locally, as local manufacturers reportedly stopped manufacturing the medicine about four months ago, promoting pharmacies to smuggle the drugs from Zambia.
Haloperidole is one of the most common drugs among people with mental disorders.
Pharmacies are, however, not following MCAZ procedure when importing the drug whose manufacturers are not yet licensed locally.
Reliable sources said most pharmacies who illegally import the drugs only sell them clandestinely to known regular customers due to fear of being sanctioned by the MCAZ.
"We can't sell the drugs openly because we will be caught. We have to vet our customers first before we sell the drugs to them because sometimes officials from MCAZ come disguised as genuine customers. The only way we avoid falling into such a trap is by selling the drugs to people we know or at least those that would have been referred by our regular customers.
"The drugs are in short supply locally because manufacturers, for some reason have stopped making them. Those companies licensed to import the drugs sell them to us at high prices so we find it making business sense to buy the same drugs from the black market where they are cheaper," a source said.
The sources added that pharmacies were also opting to procure the drugs from the black market where they are cheaper, as local companies who have been granted permission to import the drugs sold them at higher prices.
"Smuggling is cheaper and involves less work, which is why most pharmacies take that route. Individuals who smuggle the drugs and sell them to local pharmacies do so at affordable prices, prices lower than those offered by the licensed companies," added another source.
MCAZ director general Ms Gugu Mahlangu said the authority did not approve smuggling of drugs into the country, adding that any pharmacies caught in the practice risked losing their trading licences.
She said MCAZ had not yet received any reports of pharmacies illegally importing anti-psychotic drugs saying most such drugs being imported into the country were registered and did not require Section 75 authorisation.
"It would be unusual for pharmacists to smuggle anti-psychotic medicines as these are required for a small group of patients, generally not in the private sector but treated in public institutions. Currently the most prescribed anti-psychotic medicines being imported do not require Section 75 authorisation because they are registered.
"However, some exceptions exist where patients might require their pharmacy to get a Section 75 authorisation for a specific unregistered anti-psychotic. It should, however, be noted that there could be errant pharmacies who are illegally importing these medicines and as an Authority we do not condone such practice," she said.
Ms Mahlangu dismissed claims that the process to seek Section 75 approval was long, saying the authority had put in place measures to ensure availability of these medicines from licensed distributors.
"In the case of Section 75 authorisation, our turnaround time is five working days and we have been reaching this target almost 100 percent. That is our turnaround time for issuing permits or Section 75 letters.
"Importation of such medicines without approval from the authority and from unknown sources can lead to prosecution depending on the extent of the offence. A pharmacy if found in possession of unregistered medicines, may have their licence cancelled," she added.
Pharmacies have previously come under fire for flouting MCAZ regulations by illegally importing cheap ARVs from Zambia, as well as fuelling the local black market of the drugs.
Reports also suggest that some pharmacies continue to defy MCAZ's ban on the sale of sexual performance enhancing drugs.
Source - Sunday News