News / International
Virginia Tech professor aids Zimbabwe in poverty analysis amid decades of political strife
19 Jul 2018 at 19:39hrs |
Views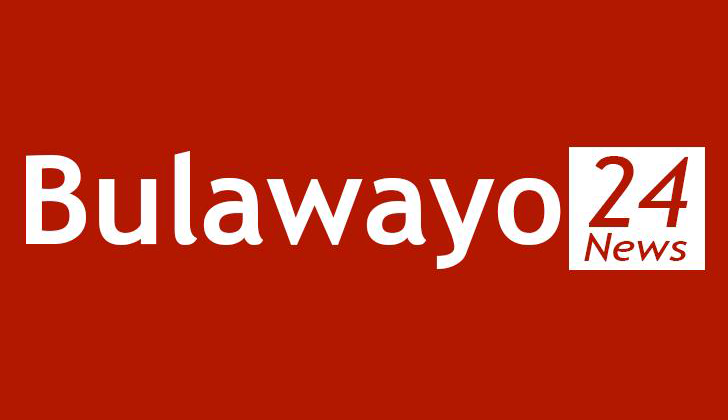 July 19, 2018 -- Jeff Alwang's relationship with Zimbabwe began in 1997 during a yearlong sabbatical in the nation's capital Harare.
Since then, the country has seen periods of social and political unrest, hyperinflation, challenges to public service funding, and most recently, the removal of long-standing President Robert Mugabe. Yet, it remains one of Alwang's favorite countries.
"Zimbabwe has so much potential. Its resource base, institutions, infrastructure, and, most importantly, its people make me optimistic about its future," said Alwang, professor of agricultural and applied economics in the Virginia Tech College of Agriculture and Life Sciences.
Having worked with Zimbabweans for more than 20 years at the Zimbabwe Statistics Office (ZIMSTAT), an office he helped re-organize in 1997, Alwang has seen commendable levels of resilience and commitment to personal and organizational growth among Zimbabweans.
When Alwang arrived in 1997, Zimbabwe had survey data that was appropriate for measuring poverty levels, but lacked the necessary skills and human capital to analyze it. Partnering with the World Bank, Alwang began training Zimbabwean analysts on the proper use of survey data and poverty measurements to find answers to questions, such as what the causes of poverty are, whether and how schooling decreases poverty levels, and the overall depth and severity of poverty levels in Zimbabwe.
"For poverty analysis, you have to begin at the household level, and ZIMSTAT had never worked with the data that way," said Alwang. "They had to completely reframe the notion of how the data would be used, and, over time, they have become very good at it."
Despite the political and economic instability the country experienced over the past two decades, Alwang has seen Zimbabweans overcome obstacles, such as how to recruit and retain effective employees, and, in the end, build a stronger operation.
What started as a small four-person operation at ZIMSTAT, then the Central Statistical Office, has developed into a poverty unit of 20-30 programmers, analysts, and statisticians that releases detailed poverty reports approximately every five years and poverty briefs every year.
"We had our struggles, but we pushed it along, and now there's an institutional commitment to analyzing and measuring poverty," Alwang said.
Although some remain skeptical about the upcoming elections, which will be monitored by European Union observers, Alwang's experience working with Zimbabweans has given him a more optimistic outlook for the future of the country.
"Zimbabweans are very direct," said Alwang. "In Zimbabwe, people will debate emotionally about technical issues, correct you when you're wrong, and even argue with you to get their point across. But the end, they get the work done. Any project involves a lot of back and forth, but there is commitment to producing good-quality work. It really is an amazing country."
Still, Alwang keeps a series of old Zimbabwean dollar notes that range from $500,000 to $100,000,000,000,000 (one-hundred trillion) in face value to remind him of all the changes the country has seen during his tenure with ZIMSTAT. These conditions themselves provide opportunities for unique poverty analyses, such as how a volatile economy contributes to child education or how the use of child labor cushions economic shocks to the family.
Reports released by the ZIMSTAT team are highly sought evaluations that consider a wide range of issues, from inflation, land reform, and rural poverty, to national accounts, how to calibrate interest rates, transportation statistics, and more.
ZIMSTAT frequently collects new data as surveys improve, expand, and are delivered to a wider range of individuals. Alwang typically returns to Zimbabwe every few years to provide advice on survey content and structure and to participate in analysis.
The World Bank has also remained involved in ZIMSTAT's operation since its re-organization. But ZIMSTAT is moving toward self-sufficiency and recently presented an updated vision to a World Bank review panel that included examples of their household data-use redesign. The redesign includes improved measures of rural household asset values, rental payments, and food produced in the home. The new model is based off of the original work Alwang implemented in 1997 and was received well by the panel.
"I'm a little proud," said Alwang. "We've come a long way through a combination of good support from the World Bank and good relationships with the people of ZIMSTAT, namely the vice director of ZIMSTAT, Mr. Nelson Taruvinga," said Alwang. "He's an amazing leader and manager of a complex operation. My hope is that Mr. Taruvinga's commitment to the organization and his memory live forever."
With elections later this month, and the political, social, and economic future of the country hanging in the balance, Alwang's next visit remains up in the air. Although, when he does visit next, he hopes to encounter more growth – not just for ZIMSTAT, but for the nation as a whole.
Source - Zeke Barlow