News / International
Zapu Update: Molife joins the National Executive Committee
25 Oct 2016 at 10:47hrs |
Views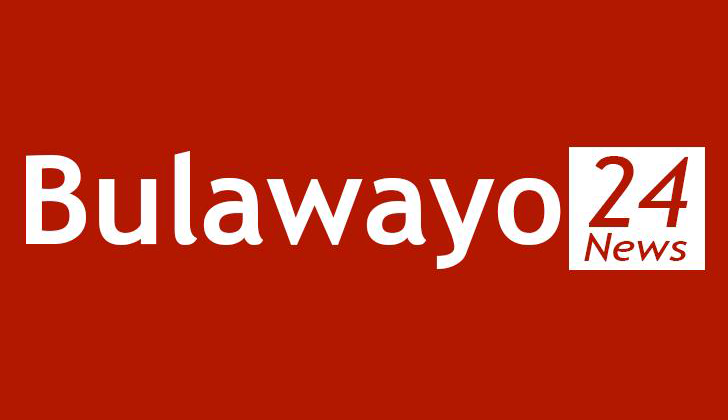 Zapu's Arthur Molife has vacated the hot seat of being chairperson of Europe Provincial Executive Committee (PEC) for a hotter seat elsewhere. This paves way for the results-driven Ms Susan Ndlovu to stake her credentials as both a temporary and permanent replacement for the out-going chair.
Arthur Molife has been moved upstairs to join his contemporaries at National Executive Committee (NEC) level. He will serve as a Deputy at the Treasury Department. It is expected that he will use his local and international connections to raise the much required funds needed to boost the party's coffers. The move has left a momentary gap at the top which has been swiftly covered by Susan Ndlovu, the current vice chairperson who is now stepping up as the Acting Chairperson of this province.
Ms Ndlovu is no stranger to politics. She is a bona fide ZAPU cadre. She lives, breathes, coughs and sneezes ZAPU. She is ZAPU through and through. She grew up in Lower Gwelo (now Lower Gweru) where she was exposed to the ZAPU way of life early on. She has served the party diligently, more fervently after ZAPU pulled out of the noxious and treacherous Unity Accord of 1987. She has served at cell, branch, district and provincial levels in various roles. She is well known for her hard work in setting up the ZAWU structures in Europe, an arduous task considering how diasporan women juggle shifts 24-7 with family life and community duties. She has recently been elevated to the vice chair's position because of her commitment to the cause and her proven track record. It is so befitting that the leadership baton has fallen onto her lap without her having to kill for it. The PEC was swift to endorse her as their leader in a recent meeting held at the heart of Manchester, UK. There was no debate about who was the person to keep the province together in the interim period before elections for a new chair and possibly a new vice chair are held. There is no definite date set for election of a new chair but party procedure dictates that the acting chair serves for a maximum period after which election must, and will, be held as per ZAPU tradition.
The province is abuzz because Cde Sue, as she is popularly known, promises a fresh start for this province. She offers a break from the recycled male leadership that has so often, in the past, bedevilled this province where old political and personal scores were the order of the day. What is it about male leaders that they have to fight it out and continue to hold grudges when they have won or lost fairly? If there is one person who can bring a stop to this male chauvinistic tendency, it is Cde Sue. She is a real team player and is not afraid to tell it as it is. She has balls of steel, this woman. I do not doubt that the province has been left in good hands. Ms Ndlovu is destined for a bigger role in our party ZAPU and in our nation at large.
"My focus is to deliver on the recruitment and retention of new members and resource mobilisation programmes which are our priorities at present," said Cde Sue before she clarified that she has not yet made a decision to stand as chairperson in the coming elections. "Its early days, I will announce my decision at the right time. I have a job to give my undivided attention to take charge of the province before I worry about standing or not standing for the chair's position"
Her politics needs a brief mention as it is largely compatible with party policy. She is a strong proponent of Devolution of Power. She is a hard devolutionist who advocates for full devolution of power to the local level, from regional to local level such as villages. Villages like Sogwala, Shagari and Maboleni where she hails from. She believes in local decisions for local people as this is a better way of rectifying the gross marginalisation taking place in Zimbabwe. She is a Human Rights activist, often taking part in public demonstrations to register her displeasure at the way the Zimbabwean regime tramples upon ordinary people's rights. Lastly she believes in gender equality, with or without positive discrimination, to ensure that women are part and parcel of the decision making process at local, regional and national level. Gender equality in churches, in social clubs, in politics and in government. Can't argue with that, can you?
Meanwhile, former youth leader Cakes Vundla, has also been seconded from ZAPU Europe PEC to NEC as one of the Mobilisation Deputies. His brief is to spearhead recruitment of the youth to party structures and to mobilise youth to register to vote in by-elections and the national 'do or die mother of all elections' in 2018. Cakes and his team will make sure that ZAPU is ready to play its role in pushing Zanu-pf over the cliff once and for all. Recently Cakes was quoted as saying, "I am more focussed on motivating those in the diaspora to register to vote for two reasons. One, in the event that diasporans are given the full rights to vote from wherever they are, they should be ready for this eventuality. It would be a tragedy if Zanu pf played its usual dirty politics by allowing for the diaspora vote at the last minute, leaving many still disenfranchised by not having enough time to register to vote. Secondly, it makes sense to encourage those in the diaspora to register so that we can have a big push to cross the border and vote Mugabe and Co. out for good, especially those based in neighbouring countries like South Africa, Botswana, Zambia, Malawi and Namibia' His vacant post of Sec for Policy and Strategy will be filled by co-option and a search for a suitable replacement is already underway.
ZAPU Europe wishes to extend congratulations to Mama Sakhile Sibanda and Mr Themba Mthethwa who have been given the Policy and Strategy brief at NEC level as Secretary and Deputy respectively. The Dr Dumiso Dabengwa-led executive has made some shrewd appointments and it is a matter of time before ZAPU delivers the promised land of milk and honey in the form of a fully liberated Zimbabwe.
Source - Zapu Europe