Is Zimbabwe too small for Federalism?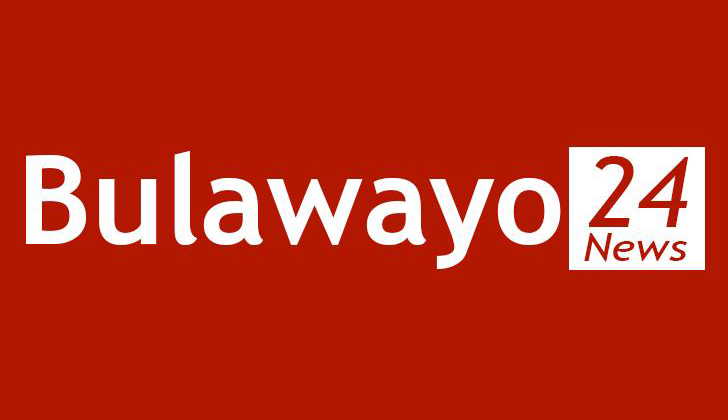 21 Jan 2013 at 11:50hrs |
Views
I sometimes hear people claim that Zimbabwe is too small for federalism. But please look at the figures below in square kilometers:

Matebeleland South - 54172
Matebeleland North - 75025
Total Surface Area - 129197

Zimbabwe as a whole has a total surface area of over 350 000 square km. Now, take a look at the countries below:

Switzerland. 41 285
Belgium. 30 528
Jewish Israel. 20 770

Switzerland has 27 Cantons (Provinces), all self-governing. Israel has about 9 Districts, all self-governing. Belgium is also a federation. So I don't know what people mean when they say Zimbabwe is "too small" for Federalism or Devolution of Power.
Admin

22 Jan 2013 at 10:49hrs

Thank you all for taking part in this discussion. This Live Update has been closed but you can still comment at the bottom.

Mthoko

22 Jan 2013 at 07:43hrs

@ Stephen u claim to understand devolution broer. There is a gulf btwn devolution and secession. We are tired of being referred to harare 4 all our issues eg. we had to travel to harare to get a birth certificate for our kid who was born in SA. The reason wz tht it takes 3 months for tht process in byo(2nd largest city in Byo). All we are crying 4 is tht let the benefits tht are enjoyed by harare cascade to other provinces. Its selfish, counter productive and stupit for any1 to vote against it, because it aint a Matland issue only: Mutare, gweru, maswingo, kariba etc are also affected.

Anonymous user

22 Jan 2013 at 07:13hrs

@mthoko you must not kip quite but stop saying ol shonaprovinces r developed underdevepment is a national problem not mat problem .

murozvi

22 Jan 2013 at 06:57hrs

in Mberengwa we nid devolution not seccesion @ ndebele we never chose mzilikazi to be our leader ,devolution is da answer

Anonymous user

22 Jan 2013 at 04:50hrs

Mthawakazi liberation are not doing anything they just talk with no action they should start the fight or toyitoyi cause we can talk about this the whole night as long when there is no action we won't be free singabi ngama gwala a new capital city is being built using our money

gokwe

22 Jan 2013 at 04:05hrs

If this goes to a referendum you will be surprised to discover that 3/4 Of midlanders will vote against devolution midlands don't want to be part of mat save for maybe mberengwa zvishavane and lower gwelo

Ndebele Phaqa

22 Jan 2013 at 00:25hrs

Bantu base Matabeleland ne Midlands asibambaneni sithathe ilizwe lethu esalitshiyelwa ngumzilikazi ,sitshiyaneni le zimbabwe,our country Mthwakazi Republic needs serious attention becaz Zimbabwe has stole its money to build their halale whilst our Gwelo,Bulawayo,Gokwe,Maphisa,Gwanda,Beightbridge Are about to colapes,i advise al people to Join Mthwakazi liberating parties like MLF,MNP,AND OTHERS THEY NEED US DONT JUST TALK ,ASIYENZENI ,ASILWENI,ASIKHABENI ABA KAMGABE SIBA DEPORTE BEBUYELE KUBO

Bhova

22 Jan 2013 at 00:11hrs

Yes there must be a devolution we are tied of feeding harare whole of our money bt i think the best way lets devide the country ,and take our Mthwakazi republic back from zimbagwe

Stephen

21 Jan 2013 at 23:52hrs

Yes we understand about devltion bt luk hw can we promote such a move when they iz trible inside we might witness a lot of bloodshed it luks lyke sme ndebele guys wants 2drive shonas back 2mashonaland so pasi ne devltion mumame.

Mthoko

21 Jan 2013 at 22:57hrs

@ Murozwi, what are you suggesting? That we keep quiet abt our Matland, just because Maswingo is also underdvlopd. You guys are also allowed to air your grievances and seek to benefit 4rm your resources. Stop justifying murder mkoma.

murozvi

21 Jan 2013 at 21:21hrs

y always cry abt mat land ? Have u ever been to Mberengwa / maskingO? What's da difference btwn dis places? Ofcourse we did devolution but lets not say ol shona places r developed .

Dube

21 Jan 2013 at 19:12hrs

Phambili nge devolution of power masingakhathali let's fight 4 it

equal man

21 Jan 2013 at 19:10hrs

i think after all been said and done what happens to children born out of a ndebele n shona couples....we cnt get jobs at the local government etc....what happens to us...senzenjani toita sei

Ndzimu-unami Emmanuel Moyo

21 Jan 2013 at 18:56hrs

Gokwe, do you realize you're making the mistake of identified the effect (going to SA) as the cause of the problem (denial of opportunity). People go to SA coz this country denies them opportunity as full and equal citizens. Don't mistake the symptom for the disease.

gokwe

21 Jan 2013 at 18:35hrs

Problem mandevere kuita grade 7 sengiye goli mama moda ani ashande 4 developpment of matebeleland imi muchideveloper south dzokerai kwenyu kulimpompo kwamakabva kana zvanetsa zvekuno

Zenzo

21 Jan 2013 at 18:27hrs

We need devolution bcz imali etholakala emat south iyathathwa iyesetsheziswa kwezinye indawo eg imali etholakala beitbrige boder post iyathathwa iyesetsheziswa kwezinye indawo abantu be beitbrige behlupeka yikho sifuna ukuzibusa

Ndzimu-unami Emmanuel Moyo

21 Jan 2013 at 18:24hrs

Let the debate roll on. I can see many are actually in favor of Devolution and/or Federalism.

Landa

21 Jan 2013 at 18:04hrs

Zimbabwe definitely needs devolution.the problem is that mandebele have a wrong motive of wanting to take our country to make it another province of south africa.thats why we are saying devolution needs when the country is united

Ndabeni

21 Jan 2013 at 16:54hrs

Wena Jimmy Boy, ukhuluma Njani kanti popayi? We are looking at national development not just individual development presently concentrated in one area why not develop different parts of the country in stages that are well planned and transparent? This is why we want to be devolved so we can put our leaders to task because presently none of the nominated governors are answerable to us because they are by the nominee. We want to vote them in and chuck them if they don't perform.

Anonymous user

21 Jan 2013 at 16:49hrs

How big are Swaziland and Lesotho?

Jimmy

21 Jan 2013 at 16:40hrs

Oh! Who do u want develop ur province when you all run to south africa come on grow up in mashonaland we have evrythn who cares about victoria falls when we have rich farmland right nw im waiting for the tobbaco auction to open so tht i can make money. Mamwe mandebele arikuita mari kuno makavata munodya devolution wake up and smell coffee! U want always 2 be victims hamuna kubhinya vakadzi vedu here?

Ndabeni

21 Jan 2013 at 16:38hrs

Ray Mdlongwa

21 Jan 2013 at 16:36hrs

Without Devolution of Political and economical system in the constitution, secession is the answer for those of us who are advancing for a Devolved political authority. ZAPU has noted that Tswangirayi and Mugabe are working against the people of Zimbabwe

Anonymous user

21 Jan 2013 at 16:24hrs

There is enough space in Zim for the present generation!

kedzaify

21 Jan 2013 at 16:02hrs

i concur with you peter its pathetic for most of the important services are just found in one city. there should be a decentralization of services across the board.

Mazinyo

21 Jan 2013 at 15:41hrs

Johanny runesu

21 Jan 2013 at 15:32hrs

As long they stil develop 1province Harare devolution iz gud 4 our provinces luk Masvingo province only 3towns no banks no industry

NKOSANA N N BEBETO

21 Jan 2013 at 15:23hrs

Selfishness and power hungriness

Anonymous user

21 Jan 2013 at 15:22hrs

Beitbridge generates a lot of revenue but its not developed at all they take the money to develop harare they are now planning to build a second city we are tired of these greedy Zanu pple let's fight

NKOSANA N N BEBETO

21 Jan 2013 at 15:21hrs

Selfishness and power hungriness

Brian

21 Jan 2013 at 15:20hrs

Isnt it the characters of the perpatrators thats leading pple to call for federalism. What will change after? The same actors are still at play.

dada

21 Jan 2013 at 15:16hrs

the greedy & looters of our resources are afraid of fedaralism coz their will loose bread & butter lets stand up & demand what belongs to us

Yebo yes

21 Jan 2013 at 15:13hrs

The issue is nt the area bt population numbers there is virtualy nobody in matebeleland acordong to latest election figures

Anonymous user

21 Jan 2013 at 15:08hrs

Problem we are all scared we can only talk and no action,look at south sudan they got their independence let's fight for our rights.

peter

21 Jan 2013 at 14:55hrs

Ony the guility are against Develution their main fear is loss of looting and dominance

peter

21 Jan 2013 at 14:54hrs

zimbabwe is too big. Federalism is suitable for Zimbabwe. who in his normal sense want the current arrangement, where one has to travel from Victoria falls to harare 800km to renew a passport

Ndzimu-unami Emmanuel Moyo

21 Jan 2013 at 14:44hrs