How can women be protected from 'rapist' church leaders? - Live Discussion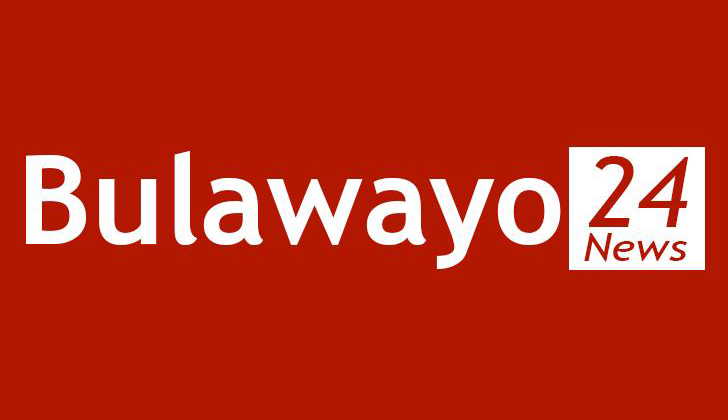 06 Feb 2014 at 05:48hrs |
Views
Of late we've heard a lot of stories about vulnerable female congregants being sexually abused by their church leaders.

On Friday last week, Independent End Time Message church founder and pastor Robert Martin Gumbura, was convicted of four counts of rape involving three women of possessing p*rnographic material.

Of the four counts of rape, the magistrate sentenced Gumbura to 50 years behind bars and four months for possession of pornographic material. 10 years of the term were set aside on condition of good behaviour and the four months are going to run concurrently with the 40-year-jail term.

During sentencing the magistrate said: "the court must always strive to find a punishment which will fit both the crime and the offender. In this case the accused was like a wolf in sheep's cloth. The core-business of the church is to worship God not to sleep with girls and women and threatening them that misfortune would befall them.

"Pastors and deacons in this church must have been aware of the blasphemous teachings in their church and also the abuse of women but they chose to ignore what was happening. Teachings in church must be monitored internally and externally."

How can women and girls be protected from 'rapist' church leaders?

Admin

06 Feb 2014 at 14:16hrs

Thank you all for taking part in this discussion. This Live Update has been closed but you can still comment at the bottom.

Us women

06 Feb 2014 at 14:08hrs

We want men as a natural God given social gift. We desire men to marry us. Marriage is an honorable way God sanctioned a man and woman to have sex. Men like Gumbura are bold and understand our plight. We seem to be missing it in our corner as women. There is no way to protect us from rape but to deal with each case as it comes. Human behaviour can not be controlled totally by law. Women should pray and refrain from abusing Pastors. No woman accepts a man without consent or force has been used.

Sheba

06 Feb 2014 at 14:06hrs

women love God and respect Pastors please stop telling them your problems like marital ones in a human being there i something that believes humanity and it will never be a pastor when you tempt it it bites beware the ides of march leave pastors alone

Dengu vengai

06 Feb 2014 at 13:33hrs

Women are weak all round they lake confidence hence putting all their trust to individuals like Propherts,pastors,.To me they must know accept that problems are part of life.if married then respect your husband first before respecting stangers,as most women tend to respect pastors,propherts,bishops by doing so they will be exposing themselves to abuses,be satisfied by your husband.

Shuvai

06 Feb 2014 at 13:05hrs

Remember in the garden of eden let women who want protetion get it some women tempt this pastors how on eath can a woman be seen praying with a man in the mountain or being bathed by a pastor alone women avoiding be friending pastors they are humans they have feeling they have wives why not tell their wives your problems

Thunalengane

06 Feb 2014 at 12:53hrs

Women must stop taking pastors like God,pls people must learn to read their own bibles not to fed by opportunists pastors who are eager to quench their sexual desires,what is Pastor?just human being like anybody else,women must stand up against these Gumburas of today,they are nothing but con artists&rapists

Davison Magubaza

06 Feb 2014 at 11:42hrs

As long the dont want to read the bible they will remain victims to the Lucifarians.A true man of God keep the 10 commandments.the one who says"thou shall not have other gods be for me "is the one who said remember the sabbath day by keeping it holly.God doer not confuse ppl mupofita waMwari anodzidzisa sabata kwete kusarudza mirau inobvisa vanhu kunaMwari,all those guys out there claiming prosperity in the name of jesus blaa blaa watchout they are agents of the devil protecting their interests.i foresee them crushed like grain.tizai upombwe nokunamata zvifananidzo.nomatter wanamata zvnengei pasina sabata u a lost.cm bk to yor Lord before it is too late cz pakanyorwa kuti 10 commandmentr ukabvisa 1 panosara zero.lastly varume endai navakadzi venyu kuchurch mukadzi hafaniri kushanyira muporofita kana pastor ari oga.endai mose uye vanhu ngavadzidze kuzvinamatira

Muzvare Betty Makoni

06 Feb 2014 at 11:14hrs

There are needs a watchdog of churches. The so called Man of God are now parading as God himself. They preach fear and some people surrender to them sexually out of fear. It is clear that the more desperate people become economically the more the seek such cunning Pastors. It is now time to call a spade a spade. The level of brainwash is same as mental slavery. One cant think anything other than giving everything they earn.

GGM

06 Feb 2014 at 09:02hrs

we need to go back to what used to happen in traditional churches, where married people were councelled only as a couple and not individually because being married means they are one being. As for personal councelling women had their own support group i.e. Imanyano at Methodist church and a similar grouping for men. These groups will be lead by a person of the same sex

Anonymous user

06 Feb 2014 at 08:53hrs

As long as they praise the pastors more than God nothing will change. How did we end up here.. Maybe we re forsaken 4 turning against our culture.. Nxa bloody prophets!

No Ndaba ka Bhoko

06 Feb 2014 at 07:58hrs

The sentence that has been given to this Wolf is not enough what l know in Zim long back in jails there was hard labour to these criminals Bring it Back.Women should not be afraid once they feel unsecured with their Leaders live the church get advice report them to the police or make a trap. Churches are places of Praising God not doing all these Sexy things.Justice Minister Mnangwagwa should re-visit his constitution come with hard sentences that will bring closure to the Victims

shield

06 Feb 2014 at 07:57hrs

They need to be protected by their knowledge of God, which they forsook in preference to the knowledge of man ie prophets and pastors they sing and know more about their pastors , than Christ who gave pastors and prophets to the church , hence they open emselves to abuse ....my people perish becaz of lack of knowledge ...not US dollars....they need common sense not copper cents to know & understand e word of God that can save them from wolves in sheep's skins

K. Murima

06 Feb 2014 at 07:37hrs

Its difficult to protect them because most of these wicked pastors/ prophets threaten them with all sorts of threats, however I think its every woman's responsibility to protect themselves. If a pastor approaches you (woman) saying he saw you in a vision, God told me to sleep with you blah blahhh, know that he is not a genuine pastor, leave that church instantly.

chief

06 Feb 2014 at 07:27hrs

Are we Sure these women are speaking the trueth?

Moyo Roy

06 Feb 2014 at 07:25hrs