Why has Bosso failed to produce coaches - managers??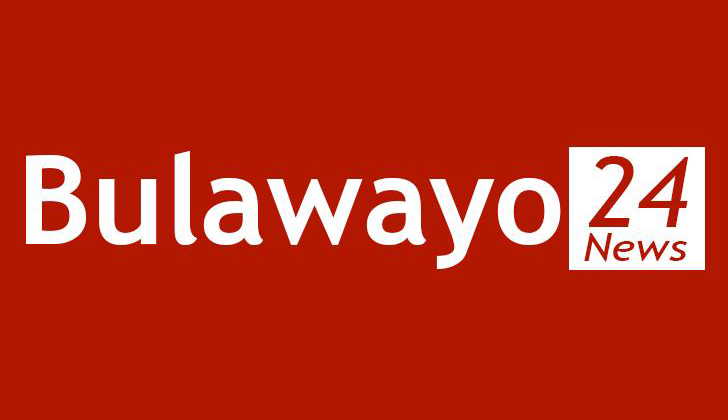 16 Jun 2015 at 12:03hrs |
Views
Rumour has it that Highlanders FC head coach Bongani Mafu will be leaving the club soon and Bosso will be engaging Caps United reject Mark Harrison. Mafu is said to be going back to the UK.

Analysis of Zimbabwean shows that Dynamos is the only team team that has produced coaches from its legends, why has Bosso failed to produce coaches from its ex-players? Why would Bosso engage Mark Harrison who is a fairly unknown entity when it comes to Zimbabwean football. Why not a Bosso legend. If Willard Mashinkila Khumalo was well, I would propose that Bosso engage him compared to a Caps United reject. Should Bosso re-engage Mkhuphali Masuku?

Mark Harrison's blood is not black and white.

As far as its known, Mkhuphali Masuku, Rahman Gumbo, Madinda Ndlovu, Kelvin Kaindu are the only notably Bosso player that has has considerable success in coaching. They are barely more than 5.

Dembare has had countless players turning into notable coaches. Why has Bosso failed in that front.
Admin

16 Jun 2015 at 15:09hrs

Thank you all for taking part in this discussion. This Live Update has been closed but you can still comment at the bottom.

Mthabisi Dube

16 Jun 2015 at 15:04hrs

Bosso has a lot of wrongs in it lately. The worst was involving zanu and

Mnangagwwa. mnangagwa

vusumuzi Dube

16 Jun 2015 at 13:12hrs

Yes we need to groom these players from grassroots not buying them

vusumuzi Dube

16 Jun 2015 at 13:03hrs

we need a coach to make Bosso play a good nice game. we need to see the build up from the back and see 5 and more passes.

Innocent Mayezane

16 Jun 2015 at 12:46hrs

Rahman Gumbo, Madinda Ndlovu and Methembe Ndlovu all did well coz they had players who were patriotic ngeqembu unlike present squad pliz return the team's identity!

Ka Mathe From Sogwala

16 Jun 2015 at 12:40hrs

The issue here is about players not coaches, most of our players now come from Mashonaland and their blood is not black and white as we all know that I [Some people] li [Some people] lisebenzela ekhaya! its high time for Highlanders to recruit players from Matebeland as we used to do during the days of the Khumalo's, Ndlovu's and Sa No Majola.

vusumuzi Dube

16 Jun 2015 at 12:34hrs

nyathi we on the page abt hiring wrong. from CEO we jus don't need him to the mpumalanga players it jus can't

vusumuzi Dube

16 Jun 2015 at 12:28hrs

Bosso could only buy 1player not renovating the whole.bosso is known for nurturing young stars into big stars.bosso used to have 4-6 players in every warriors now we just an ordinary team

thabani nyathi

16 Jun 2015 at 12:26hrs

Bosso is hiring wrong players whose blood are 75% blue and 25% black.Mafu too is a good coach as is Kaindu.kaindu 's team is blazing with a bunch of unknowns.any former player can coach Bosso but with the right players.this new Bcc team has right players ie amaNdex.

vusumuzi Dube

16 Jun 2015 at 12:23hrs

we need a coach to make Bosso play a good nice game. we need to see the build up from the back and see 5 and more passes.

Sela

16 Jun 2015 at 12:04hrs

Bosso is being runned by amasela who are concerned about stealing kuphela anything pertaining to our future nobody cares.

Tshisa

16 Jun 2015 at 11:50hrs

You omitted referees in Dynamos' success some of whom are relatives to those coaches and former Dynamos juniors

bosso

16 Jun 2015 at 11:38hrs

Mike Harrison s a good coach

sudan

16 Jun 2015 at 10:44hrs

pahu Manager apo vangakonewa zvavo asi pahu coach even Peter Ndlovhu went as hing as coaching maWORRIOS

vivian v siziba

16 Jun 2015 at 10:23hrs

Anonymous user

16 Jun 2015 at 10:13hrs

Ndou is Harrison a Caps reject? Angazi maybe i dont know the meaning of REJECT. Rahman, Madinda, Kaindu, Mayor etc are all former Bosso players. Again to say Harrison blood is not black & white was Eddie Mays blood black & white

Austin

16 Jun 2015 at 10:12hrs

Rahman Gumbo,Madinda Ndlovu,the two are gud coaches but we nid to exercise patience in order to achieve our goals.

Denver Siphali

16 Jun 2015 at 10:06hrs

We have produced the likes of Madinda Ndlovu & Rahman Gumbo who have done well both in Zimbabwe and outside the country respectively. Mkhuphali is also a good coach. Bosso needs to invest in youth development rather than bringing old players from outside who do not u nderstand the culture of the club.

Ekhaya

16 Jun 2015 at 10:06hrs

We need to realise that we fired one of our own when we thought he was a failure and he has transformed a team that was facing relegation and is now in the top 5.Truth be told at the end of the day we as an institution are not principled and that is why we fail.We have players who come in and go every season and we honest want to contend in the top 3.The problem we have is not the players but leadership.Football is business and in business professionals are hired.


Ndou Paul

16 Jun 2015 at 09:17hrs