News / Local
Trump or Biden, Zimbabwe expects no favours
06 Nov 2020 at 06:53hrs |
Views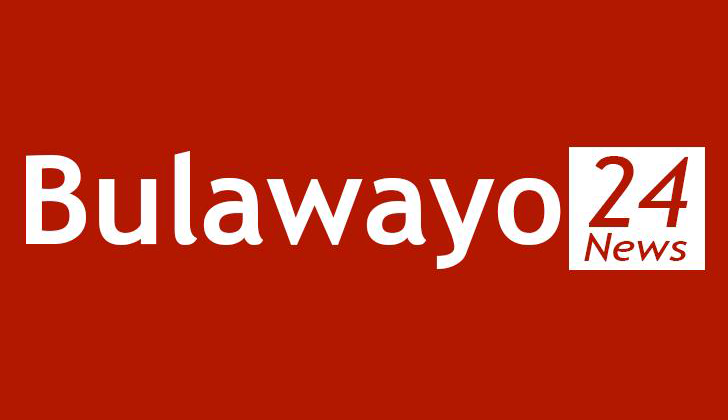 United States Democratic presidential candidate Joe Biden inched closer last night to clinching the presidency following this week's historic poll that might bring a dramatic close to incumbent Donald Trump's turbulent tenure at the helm.
At the time of going to print last night, Biden, who served as vice-president under the Barack Obama administration (2008-16), had garnered 264 electoral votes just six short of the 270 that would make him president. Trump trailed with 214 votes.
The election, as those in the past, has generated unprecedented interest across the globe, with Biden scooping the highest ever votes reached by any presidential candidate.
but the outcome of the poll, which by the computed election returns is heavily skewed in favour of Biden, will not see the US shifting its policy on Zimbabwe after slapping the southern African country with sanctions in 2002 on accusations of a checkered human rights record.
Then under the presidency of George W bush of the republican party, the US imposed sanctions on Zimbabwe that included financial and travel restrictions against then-President Robert Mugabe, members of his inner circle and state companies over rights abuses and rigged elections.
Botswana University senior politics lecturer Kebapetse Lotshwao said, with Biden set to win the US polls, the Democrat presidential aspirant will toe the Washington foreign policy line which has shaped its relations with Zimbabwe.
"I do not see any shift in US policy towards Zimbabwe even if Biden wins. Firstly, like his predecessors in recent decades, Biden will abide by the key tenets of US foreign policy, especially the promotion of democracy, good governance and human rights," he said.
"With no significant improvements on many governance indicators under Emmerson Mnangagwa, the US policy and sanctions are bound to continue."
Over the decade, as Harare and Washington relations deteriorated with Democratic candidate Obama ascending to the US presidency in yet another historic poll in 2008, the world's most prosperous nation maintained its embargo on Zimbabwe, urging the Mugabe regime to implement sweeping reforms.
But Mugabe dug in, insisting the US sanctions, coupled with those imposed by its Western allies, were meant to punish Zimbabwe for addressing colonial land imbalances through the agrarian reform of 2000.
During the course of his tenure, and as diplomatic tension between Zimbabwe and US escalated, Obama candidly observed nothing short of meaningful reforms would satisfy Washington to scrap its raft of sanctions.
"I will be honest with you. I am heartbroken when I see what has happened in Zimbabwe," Obama said in 2010.
"In order to do that (remove sanctions) we have got to see some signal it will not simply entrench the same past abuses but will rather move us in a new direction that will help the people."
At the end of his term in 2016, Obama extended sanctions against Zimbabwe but ironically eased the embargo on Sudan then under Omar al Bashir.
With Trump, considered an outsider in the US body politic having spent much of his time as a businessman and television personality, romping to victory in 2016, little was to change in terms of the hostile relations between Harare and Washington.
He maintained the US sanctions against Zimbabwe, along with those imposed on countries he described as "shitholes". In his first term of office, Trump did not travel to Africa.
Political analyst and senior consultant at the International Crisis Group (ICG) Piers Pigou said there is unquestionable consensus between the republicans and Democrats shaping the US stance towards Zimbabwe, but forecast a renewed reengagement drive with Africa if Biden wins the presidency.
"Zimbabwe is an issue of bipartisan convergence guiding the United States foreign policy. It will make little difference if either candidate wins although a Biden win would mean a more proactive engagement and international relations on the range of fronts in terms including its Africa policy," Pigou said.
"So that will be distinct from a Trump approach to the continent. but with respect to Zimbabwe, it's unlikely to change its position; you might even find a Trump presidency pushing for a hardline stance in the context of current repressive and authoritarian tendencies that are applied (by the Mnangagwa administration)."
During Trump's first term in office, the US maintained that resetting frosty relations with Zimbabwe would require the Mnangagwa administration to roll out sweeping political and economic reforms, key towards addressing the multifaceted crisis gripping the southern African country.
There is little hope that even if Biden becomes the 46th occupant of White House, the US will dramatically shift its policy stance towards Zimbabwe, barring any meaningful reforms by the Mnangagwa administration.
Source - the independent