News / Local
Duration Gold launches Zimbabwe 'second biggest' exploration
17 Jun 2022 at 08:56hrs |
Views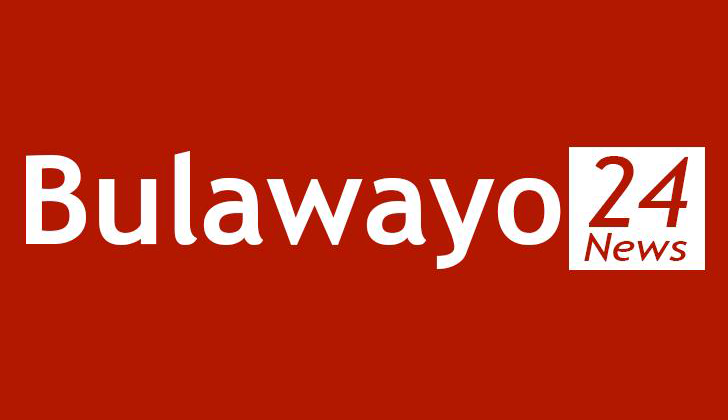 AMBITIOUS resources outfit Duration Gold said this week it had launched a ground breaking multi-commodity exploration campaign, which could help it achieve a long-cherished ambition to become a large-scale producer in Zimbabwe.
The firm already operates five core assets in the country, including Vumba Chikwe Gold Mine.
But it has long indicated its ambition to scale up production beyond what bigger peers like Caledonia Mining Corporation's Blanket Mine are currently producing.
The campaign, which kicked off two weeks ago, fits into a recent push by the government to undertake a big exploration, giving markets a fuller appreciation of the extent of Zimbabwe's resource endowment.
Authorities and private sector investors say while data on mineral reserves exists, it represents work carried out many decades ago, which must be updated to give investors a better view.
In response to businessdigest's questions, Duration said its airborne exploration campaign could be Zimbabwe's second such operation since a 1990s programme carried out by the Canadian Agency for International Development.
Under the current campaign, South African-based Xcalibur Geophysical Surveys, will comb through swathes of unexplored ground covering 8 000 square kms, scouting for gold and other minerals, Duration said.
Experts said the campaign could potentially leave Duration within its objective of expanding Vumba Chikwe into a highly profitable intermediate gold asset with capacity to crush 250 000 ounces of gold annually.
The firm described its project as a "truly exciting grassroots multi-commodity exploration".
"Duration Gold and its partners have commenced a major airborne geophysical survey of over 46 000-line km to be flown by Xcalibur Geophysical Surveys Ltd, an international leader in this field based in neighbouring South Africa," the firm said, noting that the project kicked off two weeks ago.
"The survey will cover some 8 000 sq.km of ground with the data gathering component alone taking over four months to complete. As such this survey represents one of the largest of its kind to ever be flown in Zimbabwe since the countrywide airborne survey undertaken by the Canadian International Development Agency in the 1980s.
"This ground-breaking programme unequivocally confirms Zimbabwe's prospectivity and potential for new large-scale mineral discoveries," Duration Gold added.
A wholly-owned private Jersey firm, Duration says its ambition is to develop an operation with capacity to produce 500 000 ounces a year by undertaking "judicious" acquisitions of known targets.
"The company has significant development, advanced exploration and expansion potential," Duration says on its LinkedIn account.
"It benefits from relatively low start-up and operational costs. Duration is well positioned to capitalise on Zimbabwe's future. Notwithstanding the current environment, Duration is implementing a short-term programme to improve production efficiency and increase its gold resources (small scale mining plan).
"The company is also prioritising its advanced exploration and mining prospects for development in the medium-term (large scale mining plan).
"The directors believe that Duration has nine projects each with the potential to produce over one million ounces of gold," the firm said.
Exploration has been a hotly contested turf in Zimbabwe. In April, mining experts reactivated the push for the government to establish a public exploration firm, as they cast doubts over the credibility of exploration data from private multinationals.
Giving insights during a workshop which ran under the theme; "Fight Inequality", which gave journalists an impression of tax dynamics in the resources sector, the experts warned that exploration data manipulation had opened floodgates for unrestricted plunder and pillage.
They said manipulated exploration figures had a huge bearing on the amount of royalties that governments earn from minerals.
"Zimbabwe does not know the minerals that we have," economist Vince Musewe said in an interview.
"We have to know what we have but we can't rely on exploration companies because the results they produce are obviously to their own benefit.
"They will under-declare what they find and sometimes they don't tell you what they found because they make money from it. We can't wait for third parties to determine that for us because they will produce what benefits them.
"Zimbabwe needs to have its own exploration. Investors are coming on to explore for us. The Ministry of Mines and Mining Development needs to explore for us and know the value of our resources and potential mineral revenue," he added.
Towards the unceremonious exit of the late former president Robert Mugabe, ex mines minister Walter Chidhakwa had tabled a plan to transform the Minerals Marketing Corporation of Zimbabwe into an exploration company.
The plan ended when he left government in 2017.
Musewe said accurate exploration data enhanced royalties collection, helping Zimbabweans out of the heavy tax burden imposed on them by the government, as it seeks to generate enough revenue to run the country.
Source - The Zimbabwe Independent