News / Local
Regime-change agenda continues to cripple Zimbabwe, says Fikile Mbalula
11 Mar 2023 at 06:41hrs |
Views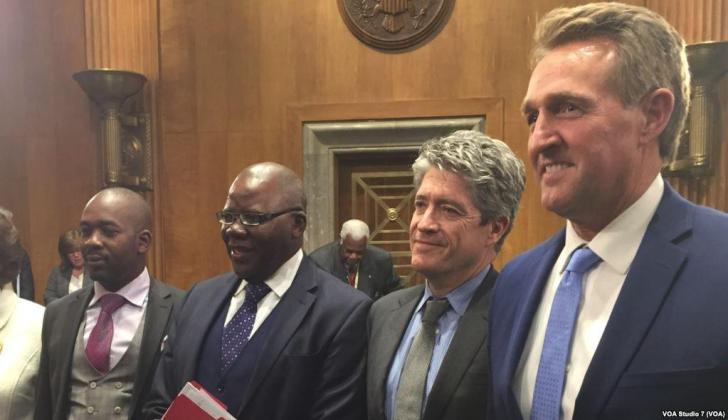 The migration of Zimbabweans to South Africa in search of a better life is the fault of "regime change agenda" pushed by the US and UK to see Zanu-PF out of power.
This is according to ANC secretary-general Fikile Mbalula who called out the US and UK to rescind the sanctions against Zimbabwe.
Speaking at the ANC Youth League fundraising event in Bryanston, Johannesburg this week, Mbalula said the dire economic situation in Zimbabwe is affecting South Africa in a negative way.
The US and UK, Mbalula charged, have been changing goal posts every time an opportunity presents itself for the two global powerhouses to drop sanctions against Zimbabwe.
Such an opportunity, he added, came to being when incumbent President Emerson Mnangagwa toppled Robert Mugabe through a bloodless coup.
"President Mugabe was characterised as the main problem and was removed through a coup d'etat in Zimbabwe," Mbalula said.
"Mnangagwa came in and still the British and the Americans are looking the other way and not coming to the party.
"What the Americans and British want in Zimbabwe is regime change. We are now faced with Zimbabweans crossing to South Africa because in Zimbabwe there is no bread.
"The whole of Zimbabwe is now [living] in South Africa. They are working here as domestic workers while being well-educated, because Mugabe educated his people.
"Lift the sanctions in Zimbabwe then we will not have a problem of Zimbabweans coming to our country. The British and Americans still insist on regime change because they do not care."
In Mbalula's view, the economic wheels came off when its deceased former president embarked on land grabs in retaliation of the UK reneging on the Lancaster Agreement to fund land reform in the country.
The move, said Mbalula, created the "biggest pretext to attack Zimbabwe" by the British and American governments to advance their regime-change agenda.
He further said he is not worried about the potential of a diplomatic row between South Africa and the US and UK, noting that all he is saying is to promote the country's sovereign independence, which he stressed that it is a foreign concept to the UK and the US.
"The fundamental issue we are raising is a political matter that faces us at an ideological level which we differ with American governments in terms of their approach to Zimbabwe. We do not subscribe to that and that does not risk a diplomatic fallout.
"To say we do not agree with another government's approach in terms of regime change which impoverishes countries and undermines the sovereignty of nation states, and the practical example of that is Zimbabwe.
"We have stated that over and over again, and if it means we must take to the streets, we will do that to show our solidarity with the people of Zimbabwe on the issue of sanctions."
Mbalula said the US's "policy of regime change", which has also brought Iraq, Cuba and Libya to their knees, must be called out for what it is, because it has not worked everywhere they tried their luck.
Source - Sunday World