News / Local
Analysts' 'grill' Gold Mafia documentary producer
28 Mar 2023 at 11:05hrs |
Views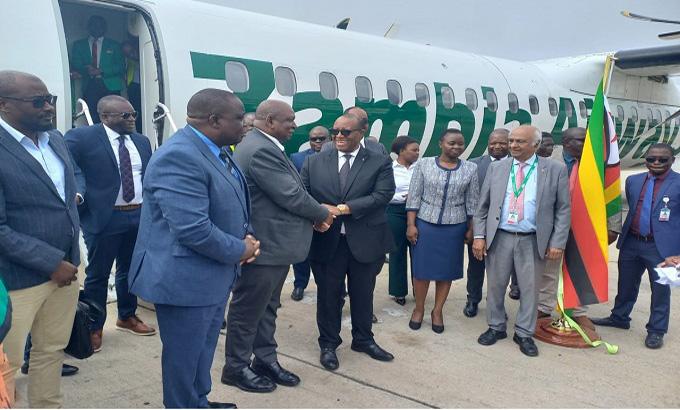 ANALYSTS' on Sunday took AL Jazeera's Gold Mafia documentary producer over hot coals for misinterpreting the country's mining value chain among other inconsistencies with the Qatar based news network insisting the script is well above board and promising more to come.
The documentary which premiered its first episode last week alleges the existence of illicit gold dealings, money laundering among other illegal practices, leaving tongues wagging in Zimbabwe and beyond.
In an interview run on the SABC's It's Topical program Sunday, political analyst Kudzai Mtisi grilled AL Jazeera's Investigation Unit producer, Alexander James for coming up with a piece which he said scandalises Zimbabwe's gold mining value chain.
He said the problem of smuggling has been present in all mining countries and not unique to one country alone adding that gold mining starts with registered artisanal miners who handover the bullion to the rest of the value chain.
The analyst said there is domestic and external trade which leaves room for no scandal as purported because people who are licensed buy the gold from small scale miners and transmit it onwards to the Reserve Bank of Zimbabwe's unit Fidelity Printers and Refineries (FPR).
"What I disagree with the documentary is that they scandalize the whole country and every participant in the gold industry. They also scandalize the RBZ as if it's an enabler and facilitator. In the documentary, the people who were claiming to be smuggling gold are shown without clear evidence on whether they smuggled it in the end.
"We saw them (gold dealers), claiming that they were doing it. These people actually said the RBZ does not know where they are getting the money. This means that they are licensed but no one can know whether this money came from selling tomatoes and that's what money laundering is about.
Mtisi challenged the producer on why he chose to select a few gold dealers while ignoring hundreds of licensed dealers who are conducting the trade ethically as if to paint the picture that the country's gold trade is scandalous.
He said with respect to artisanal miners, it's legal in Zimbabwe to be an artisanal miner and they don't keep the gold in their houses because they have to sell it to licensed dealers to earn money and once it is bought, it is either taken to FPR or exported.
The analyst maintained that the law is only broken when people are trying to avoid selling to FPR because of lower prices.
Another panelist on the discussion, Rutendo Matinyarare challenged James to explain the implication of the illegalities of artisanal miners when in fact 1,2 million of them are duly registered by the Zimbabwe Miners Federation (ZMF).
Source - newzimbabwe