News / Local
Mnangagwa legitimacy challenger's trial kicks off
27 Apr 2023 at 06:25hrs |
Views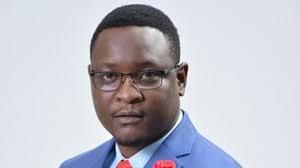 The trial of political activist Sybeth Musengezi finally kicked off yesterday after his application for stay of proceedings was dismissed by Harare magistrate for lack of merit.
Musengezi, who is facing allegations of using a fake address to join Zanu-PF structures and earn himself a position in the party, had made several attempts to delay the commencement of his trial.
Magistrate Mrs Yeukai Dzuda dismissed his application on the basis that it was not premised on any law.
The State led its first witness, Zanu-PF chairman for Harare province Cde Godwills Masimirembwa, who testified how they found out that Musengezi was not a member of the party.
He said following some investigations on the cell register, the party discovered that Musengezi had used two different addresses neither of which he resided at nor conducted any visits there.
"As a political party we are interested in the number of party members who are in each ward as this enables the party to plan mobilisation," said Cde Masimirembwa.
"If we have people who give false addresses the party will move with a false impression that this ward is our strength, hence the whole party is adversely affected in formulating records and decisions."
Cde Masimirembwa said Zanu-PF was not in the process of silencing members who had grievances and that the party did not discipline non-party members, so there was no disciplinary hearing against Musengezi. In making objections, Musengezi's lawyer Nxobani Sithole objected the given evidence, arguing that it was based on hearsay and was not credible.
"Our objection is based on the fact that the evidence that has been entered into the record is hearsay," he said. "At law, hearsay is inadmissible. Therefore, the court cannot sit and judge a matter based on hearsay.
"We ask that the court expunge the areas where the witnesses' statements are based on hearsay."
Prosecutor Mr Tafara Chirambira objected the submission, saying the court had no powers to expunge its own record and defence should give a law that it was basing on. The matter was remanded to May 9 for trial continuation.
Allegations are that sometime in 2012, Musengezi, acting in common purpose with Allen Chisuko and Taurai Mutimbanyoka, misrepresented to Zanu-PF that he stayed at No 4315 Hatcliffe Extension, Harare for him to join as a member of the ruling party's Muzinda 1A District.In 2019, Musengezi allegedly connived with Mutimbanyoka and lied that he was within the cells of Zanu-PF's Mai Chitepo Branch, Muzinda 1 District.
The court heard that Musengezi also became eligible for elections to a Zanu-PF branch position or post - a preserve only for Zanu-PF political party members who would be appearing in the cell structures.
Musengezi was then elected as the Zanu-PF Mai Chitepo branch Muzinda 1 District Youth Wing vice chairperson.
He deprived the ruling party of its good reputation and good administration and he also allegedly participated in Zanu-PF political elections and programmes which he was not entitled to and which he would not have enjoyed if he was not a member, the State argued.
Source - The Herald