News / Local
Zimbabwe moves to surpass wheat output
07 Jun 2023 at 06:07hrs |
Views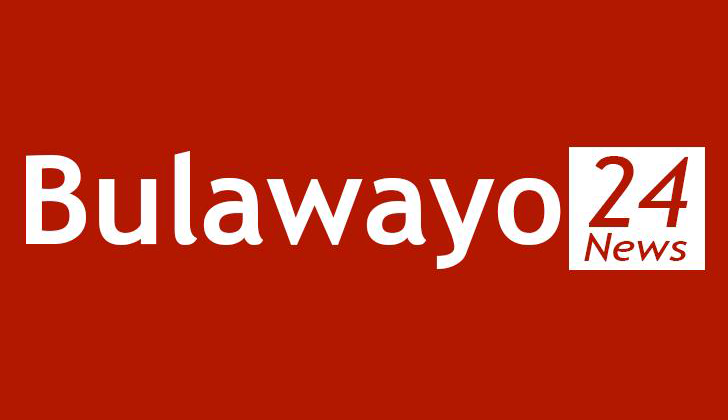 Zimbabwe is optimistic that this year's winter wheat production will surpass last year's yield of 375 000 tonnes following various interventions implemented by Government and the private sector to bolster production.
So far, 81 000ha out of the targeted 90 000ha have been planted, with Midlands Province having planted 9 423ha, surpassing its target of 9 000ha.
A recent weekly update from Agricultural and Rural Development Advisory Services indicates that Masvingo province has planted 2 218ha, surpassing its target of 2 100ha.
Mashonaland Central province has so far planted 14 887ha from a target of 18 200ha, while Mashonaland East province has planted 12 728ha from a target of 14 000ha.
Mashonaland West has planted 27 714ha from a target of 32 000ha, while Manicaland Province has so far planted 8 803ha from a target hectare of 10 000ha.
Farmers are also urged to continue planting wheat until 15 June to ensure that the crop will not be compromised by early rains.
This season, Government is well prepared in supporting wheat better than the previous seasons as it is working closely with important stakeholders such as ZESA and Zinwa to ensure that there is uninterrupted power supply, as well as enough water for irrigation in the winter wheat season as the country aims at maintaining wheat self-sufficiency.
CBZ Agro Yield and AFC banks are ready to assist farmers in the production of the crop.
The country is earmarking to produce another record harvest this season and become self-sufficient.
In addition to local initiatives to support production, Zimbabwe received a chunk of the US$25,5 million African Development Bank (AfDB)'s fund to boost wheat and food production and avert potential food shortages.
Speaking during an Irrigation Stakeholders Indaba, Ministry of Lands, Agriculture, Fisheries, Water and Rural Development permanent secretary Dr John Basera said the country was food secure, adding that farmers should continue to work harder so that the country will be the net exporter of food.
Government has also increased the targeted wheat hectarage of 85 000ha to 90 000ha with the aim of increasing productivity for the 2023 winter wheat cropping.
Dr Basera urged farmers to continue and accelerate planting before 15 June to ensure that the crop will not be affected by early rains.
"Teamwork works," he said. "Our target for this year was 85 000 hectares and we have seen some recent developments and Zimbabwe is one of the two countries in Africa which is food and wheat self-sufficiency together with Ethiopia, those are the two countries which are wheat self-sufficiency," he said.
"We want to target the export market in our region and we want to target this year and it needs to happen. We did it in 2022 where we produced 375 000 tonnes of wheat. It was credible and it was so sweet. We need to do it again and better. We want to surpass what we have achieved."
Dr Basera challenged farmers this season to continue producing crops surpassing last year's productions.
"We need to be food secure, this is a credible component towards Vision 2030," he said. "We are food secure. This is coming from a reality of the projection of about 2,3 million tonnes of maize last season and in addition of 150 000 tonnes of traditional grains. In terms of food and cereals, we are around three million tonnes. I want to challenge farmers to do it again this season."
Dr Basera said farmers should put wheat under every irrigable area to increase the production of the crop to create space for exporting.
ZINWA Director Engineering and Hydrological Services Eng Takudzwa Makwangudze said provinces were water secure in terms of irrigation, adding that the new target of 90 000ha could be met.
"It is crucial for farmers to register for water use," he said. "Our dam levels as at 21 March 2023 were quite higher than the previous season at 93,5 percent and also a way higher than our expected averages, normally we expect 72 percent during the same period, but we have abundant rains.
"This may be an indicator for underutilisation of water or that we received rains in abundance.
All catchments attain high water security, farmers can access quantities of water which they can desire if they may need water."
Zimbabwe Farmers Union representative Mr Tonderai Kanyekanye said it was critical for Government to increase irrigation schemes to smallholder farmers to fight the effects of climate change.
"There is a need to rehabilitate dams in dry parts of the country so that irrigation is accessible to most smallholder farmers," he said. "Solar energy is also an important source of power supply which needs to be taken into consideration rather than to rely on electricity only."
Meanwhile, activities on the farms now include farmers moving to wrap up harvesting of crops like maize, while others are selling the golden leaf at the auction floors.
Planting wheat after the deadline is not recommended as yields will be compromised by early rains.
Zimbabwe Indigenous Women Farmers Association Trust president Mrs Depinah Nkomo said farmers were busy finalising harvesting other crops, adding that the majority were still planting wheat.
She said a good harvest was predicted because of abundant water for irrigation.
"We intend to increase wheat hectarage this season," said Mrs Nkomo. "We have enough water for irrigation. We are aiming higher than last season. Farmers are now fully engaged in wheat planting."
Mrs Martha Mukayu of Chitomborwizi near Chinhoyi said although farmers wanted to plant wheat crops early, they failed to do so because of maize harvesting and tobacco selling.
"There was a lot of work to do," she said. "I grow crops such as maize, groundnuts, groundnuts and sorghum. They all needed harvesting and at the same time tobacco needed to be delivered to the floors and wheat planting needed to be done again. It was difficult for some of us to do all the work at the same time."
Mr Thomas Chigage of Banket near Maheu said it was critical to plant wheat now.
"We need to follow our dates so that we do not compromise the quality of our crop. Last year the late planted crop was affected. We need to speed up planting to avoid such disasters," he said.
Government has also acquired equipment such as tractors and combine harvesters which will be administered through AFC and CBZ banks.
The wheat crop is supported through private contractors, Government's National Enhanced Agricultural Productivity Scheme (NEAPS), Presidential wheat support scheme and self-financed growers.
CBZ Agro-Yield is targeting at contracting 20 000ha at a projected average yield of 4,8 tonnes/ha, with the estimated production set at 96 000 tonnes.
The AFC Land Bank is targeting to contract 15 000ha with a projected yield of 4,8 t/ha and the estimated production is 72 000 tonnes.
The private sector and self -financed scheme will contract 25 0000ha of wheat with a projected average yield of 4.8t/ha to give an estimated production of 120 000 tonnes while the Presidential scheme is targeted for 25 000 ha for wheat.
Source - The Herald