News / Local
Zanu-PF pledges to rid cities of opposition mess
28 Jul 2023 at 06:42hrs |
Views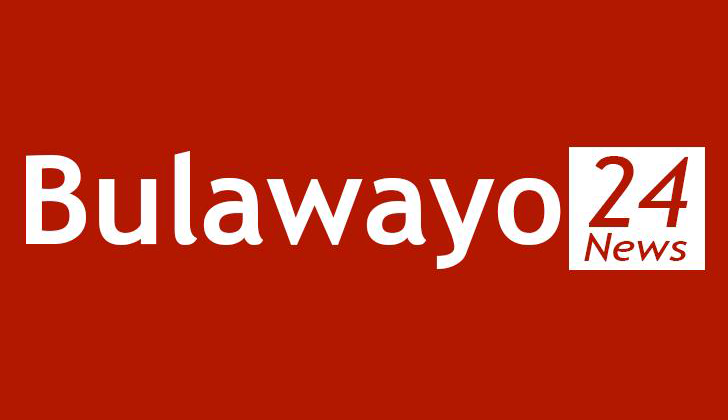 The Government has finished a geo-technical survey for a number of irregular urban dwellings which sprouted under the watch of inept opposition led local authorities and will soon move workmen on the ground as efforts to regularise and bring order into these suburbs intensify, Acting President Dr Constantino Chiwenga has said.
Acting President Chiwenga said this when he addressed tens of thousands of ruling Zanu-PF supporters at Brooklyn Primary School in Caledonia, Goromonzi South Constituency yesterday.
Buoyant party supporters affirmed their allegiance to the ruling party and President Mnangagwa ahead of national polls slated for August 23.
Acting President Chiwenga said it was disheartening to note the living conditions the people of Caledonia had been subjected to by opposition elements and said President Mnangagwa was taking practical steps to have these shortcomings corrected.
He called on the electorate to resoundingly vote for President Mnangagwa and ruling party candidates so that the President could forge ahead with improving people's lives to levels consistent with an empowered upper-middle income economy by 2030.
Just like Epworth which has started benefiting from the Presidential Title Deeds Scheme, Caledonia will soon get its turn together with several other suburbs in Harare and other cities and towns.
"The town planning around this area was bungled from the word go, so we want to see this reorganised properly," said Acting President Chiwenga, "People must stay clear of high voltage transmission lines, we need to see where we build amenities like schools, hospitals, roads, industrial sites and all related amenities.
"Cabinet has already deliberated on this, as far back as last year, and we saw that the Surveyor-General's department now needs technical assistance to undertake this scope of work."
"Our team from Higher and Tertiary Education undertook the task and they are done with Caledonia, Epworth, Harare South, Churu and many other towns and what remains now is for work to resume on the ground.
"You in Caledonia will get your title deeds just as we have started with some in Epworth. In the Second Republic, His Excellency the President has said no one should live in a home which they don't own or which they don't know who owns it legally.
"Be patient, your deeds are about to be delivered," he said amid cheers from the crowd.
The Acting President also noted that land barons were part of the problem and took the occasion to warn those that maybe tempted to engaging in illegal parcelling of state land that the law will deal with them decisively.
He said against the background that the seat of Government and new city is soon moving to Mt Hampden, where the new Parliament has already been completed, Harare Metropolitan Province will be subdivided into smaller and easily manageable municipalities.
Caledonia, because of its proximity to Harare, he said, will not go rural but will be incorporated into the larger Metropolitan Province.
In order to fit in this urban matrix, Acting President Chiwenga said Caledonia will thus need to be developed and have all amenities consistent with what obtains in all urban set-ups in the country.
But before these elaborate plans start rolling, the Acting President said Government will immediately deploy graders to Caledonia so that they can tend to roads which are in very bad state.
Chairman of a local housing cooperative, Tongovilla Housing, in Caledonia, Eliah Hamandishe implored residents to vote for Zanu-PF which is the party that prioritise residents' aspirations.
"We are voting to bring development in our area," said Hamandishe, "Zanu-PF has clearly demonstrated that it is development oriented and is eager to see us becoming legally recognized landlords with title deeds to our properties.
"23 August is a foregone conclusion. Caledonia will rise in affirmation of President Mnangagwa's leadership."
Another party faithful Miss Prisca Mutizwa said, "Zanu-PF is a party that delivers on its promises. Now you have heard the Vice president acknowledging our transport problem, there is no doubt that this will be fulfilled."
Miss Angela Mutema, who also attended the rally, said: "Schools here are too far and very few. Now that the VP said Government will build more we can only show our approval for these plans by voting for the ruling party."
Meanwhile, Zanu-PF Vice President and Second Secretary Kembo Mohadi addressed another rally in Mahuwe, Mbire district of Mashonaland Central Province, where he said the party was proud of what it had achieved so far and deserved another term in office under the visionary leadership of President Mnangagwa.
Mohadi said the Government intended to complete remaining projects which were ongoing such as the Mbudzi road interchange project, the Kunzvi and Gwayi-Shangani dam projects and several others spread in almost every district countrywide.
Addressing multitudes of Zanu-PF supporters, Mohadi said: "We need your votes on August 23 in order to give our President and his team a fresh mandate to complete the good work he has started and fulfill his vision for the nation; that of transforming Zimbabwe into an upper middle income economy by the year 2030.
"This is why we say vote for us. Vote President Mnangagwa, his MPs and councillors. Vote for development. Zanu-PF campaign for this election is development based. Isu hatisi kutaura ngano sotumwe tumaparty, kwete (We are not telling fairytales like other small parties). We are talking about development," he said.
"Zanu-PF wishes for five more years to achieve wonders. The capacity is there for everyone to see."
Mohadi said when the Second Republic came into power, Zimbabwe was battling a litany of issues among them hunger which had since been addressed as the country was now food secure.
"We agreed that we needed to construct dams and resuscitate and build new irrigation schemes throughout the country," he said.
Mohadi said several signature projects were then constructed or iniatiated such as Gwayi-Shangani, Tugwi-Mukosi, Muchekeranwa, Chivhu, Marovanyati and Kunzvi dams.
Mohadi said among the projects that had benefitted the province were the rehabilitation of irrigation schemes such as Mutondwe in Mt Darwin, Chitondwe (Bindura), Mwenje and Negomo in Mazowe district.
In terms of road infrastructure, 10 bridges were constructed such as Pembi, Karanda, Karoi, Chitsato, Sapa and Hambe, while Nyakasikana-Karanda road was rehabilitated.
On the mining front, Mohadi said Eureka and Shamva Gold mines had been resuscitated, Bindura Nickel mine expanded, a gold milling plant was installed in Guruve, while there was continued exploration of oil and gas in Muzarabani.
In health sector, 15 clinics and health points were commissioned including Rushinga and Muzarabani Rural council clinics with 35 more at different levels of completion.
He said devolution has been a game changer with services now being easily accessible.
"Over 123 boreholes were drilled across the province, 275 were drilled under the Presidential Water Scheme and 4 125 boreholes were rehabilitated through out the province," he said.
"Ten new schools were built across the province and 19 schools were rehabilitated to withstand climate induced shocks. Government has rehabilitated Chimuka and Chawarura vocational training centres to promote skills development among youths in the province."
Mashonaland Central Minister of State for Provincial Affairs and Devolution Monica Mavhunga said in a short space of time, the province had witnessed massive development through use of devolution funds.
In Mbire alone, Minister Mavhunga said development included construction of three new schools and several blocks for existing schools.
Zanu-PF Mashonaland Central provincial chairperson and Home Affairs and Cultural Heritage Minister Kazembe Kazembe said Mbire Constituency had more than 36 000 registered voters and the party was guaranteeing all the votes to President Mnangagwa and Zanu-PF.
A Mbire villager, Mrs Shupikai Chizungu thanked the Government for construction of the Mahuwe-Kanyemba Highway.
"I have lived here for the past 23 years and the road was very bad. A journey which should take us less than two hours was taking about seven hours as the road was in bad shape," he said. "Thanks to President Mnangagwa, it is being attended to with the completed section well marked."
A cotton farmer, Joseph Katiyo was hopeful that the Government would speedily assist in bringing a bank to the district adding that they had been receiving farming inputs on time.
Source - The Herald