News / Local
'No reason to continue favouring Zimbabweans with a special work permit'
21 Sep 2023 at 13:34hrs |
Views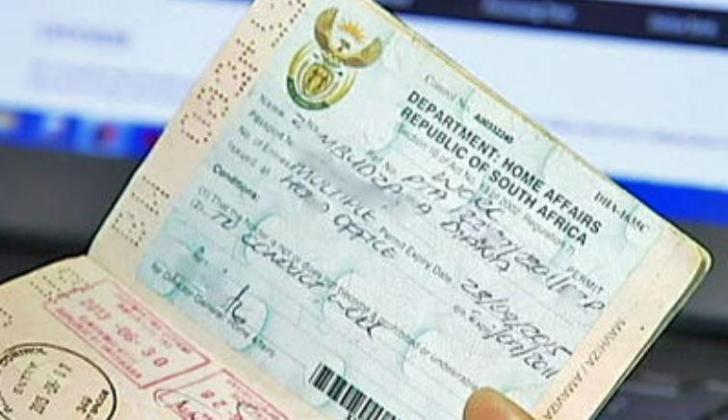 In the Gauteng High Court in Pretoria on Monday, the Department of Home Affairs argued that the government lacks a valid reason to allow the Zimbabwean Exemption Permit (ZEP) program to continue.
Home Affairs Minister Aaron Motsoaledi and the department's director-general Tommy Makhode are seeking permission to appeal to the Supreme Court of Appeal (SCA) to overturn a previous judgment that deemed the termination of the ZEP program unlawful and unconstitutional.
This leave to appeal application has been contested by the Helen Suzman Foundation and the Consortium for Refugees and Migrants in South Africa (Cormsa).
Advocate William Mokhare, representing the applicants, informed the full bench of the court on Monday that his clients believed the SCA might reach a different conclusion regarding the prospects of success in this matter.
Mokhare contended that the ZEP program, initiated in 2009, was always intended as a temporary solution to allow Zimbabweans fleeing political and economic turmoil in their country to reside and work in South Africa "until the government was satisfied" that it could terminate the program.
The advocate emphasized that even the court, in its June 28 ruling, acknowledged the non-renewal of the ZEP, albeit criticizing Motsoaledi for not notifying or consulting permit holders.
Therefore, Mokhare argued that the government had "no legitimate purpose" for the ZEP program to continue, as the original conditions that prompted Zimbabweans to seek refuge were no longer prevalent.
Mokhare asserted that the court should determine whether the termination of the ZEP program was rational, as it was more aligned with a policy-driven decision than an administrative one.
He further pointed out that although Motsoaledi did not consult prior to the termination in November 2021, he did so afterward, receiving 6,000 representations.
Mokhare emphasized that while the impact of the ZEP termination on families, particularly children, living in South Africa had always been foreseen, it should not create the impression that the program was intended to be permanent.
Another reason for not renewing the ZEP, according to Mokhare, was Home Affairs' budget constraints. The department requested R146 million, but Treasury only allocated R15 million, indicating a lack of available budget to sustain the program.
The ZEP permit had an original expiry date of December 2022, which was extended by Minister Motsoaledi until June 2023. Subsequently, the minister further extended the ZEP deadline by an additional six months to December 31, 2023, citing a surge in visa and waiver applications from affected Zimbabwean nationals. The decision was intended to provide ZEP holders with the opportunity to apply for other visas as provided for in the Immigration Act, for which they might qualify.
Source - The Citizen