News / Local
Kasukuwere challenges Mnangagwa secrecy bid
01 Oct 2023 at 08:00hrs |
Views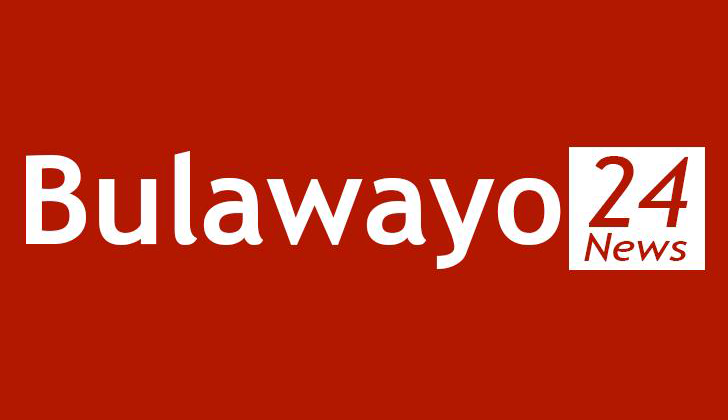 Ex-minister Saviour Kasukuwere, barred from running for president, says the Mutapa Sovereign Wealth Fund and a decree by President Mnangagwa exempting nearly 2 dozen companies from public procurement procedures "is a brazen abuse of power" and shows Zanu PF leader "lacks probity"
Below is Kasukuwere's statement in full:
"30 September 2023 Mnangagwa's Presidential Decrees Open Door to Massive State Asset Looting The recent renaming of the Sovereign Wealth Fund into the so-called "Mutapa Fund" by presidential decree and the subsequent transfer of select. state enterprises into that fund has shocked many and naturally attracted serious concern regarding the motives behind such a brazen move, especially without the consent of parliament, which is still to convene and is meant to protect the interests of citizens.

Further to that, there is the recent promulgation, again by presidential decree, of a new statutory instrument that seeks to exempt the Mutapa Fund from the Public Procurement and Disposal of Public Assets Act (Chapter 2223).

There is no debate that public procurement procedures and the disposal of public assets have a profound impact on a nation's developmental trajectory. Any country that wishes to rnaxirnize benefits from its assets and resources in a responsible manner and is also serious about accountability and transparency, therefore, needs to ensure that it has the appropriate laws, policies, and regulations in place to safeguard such public assets and resources from fraud and abuse.

To protect state resources or assets from abuse, it is critical that there are:

- Comprehensive and binding legal frameworks,
- Effective monitoring and auditing procures to ensure compliance with the regulations,
- Standard terms and conditions of contracts,
- Improved transparency and public availability of rules governing the process.

It is in this spirit that Zimbabwe enact the Public Procurement and Disposal of Public Assets At (Chapter 2223) whose primary purpose is to provide for the control and regulation of procurement and the disposal of public assets to ensure that such procurement and disposal are conducted in a manner that is transparent, fair, honest, cost-effective, and competitive.


The key objectives of this Act are as follows:

1. To ensure that procurement is conducted in a manner that is transparent, fair, honest, cost-effective. and competitive.

2. To promote competition among bidders.

3. To provide for the fair and equitable treatment of all bidders leading to procurement contracts that represent good value for money.

4. To promote the integrity of, and fairness and public confidence in procurement processes.

5. To ensure the implementation of any environmental. social, economic, and other policies authorized or required by any law to be taken into account by a procuring entity in procurement proceedings. The exemption of any state entity from this Act not only indicates a profound disregard for the interests of citizens at large and the rule of law but also shows an abhorrence of any accountability or transparency whatsoever by the President. The negative implications of such a move are numerous and mean that those assets clandestinely transferred into the Mutapa Fund are now subject to gross abuse and looting without public disclosure or any recourse.

Exempting the fund from such critical oversight means, first, there will be no obligation by the state to follow due process regarding the procurement of goods and services by the fund, thus exposing it to unmitigated risk. Second. such assets can be disposed of, not necessarily at fair value, and to individuals with close ties without any accountability whatever.

In short, Zimbabweans have been dispossessed of effective and judicious control of state assets, and Mnangagwa has, in effect, taken full control of them under the Mutapa Fund without being answerable to anyone on how these assets operate or are disposed of in the future. This entrenches only his interests in what are essentially public assets.


If this is not a brazen abuse of power and a lack of judgment and probity. what is it? Therefore, it is our considered view that all Zimbabweans who have the future interests of our country at heart must send a clear and unequivocal message to this President: Enough is Enough! We cannot sit idly by as state assets are personalized and abused at the expense of citizens. Sokwanele! Zvakwana!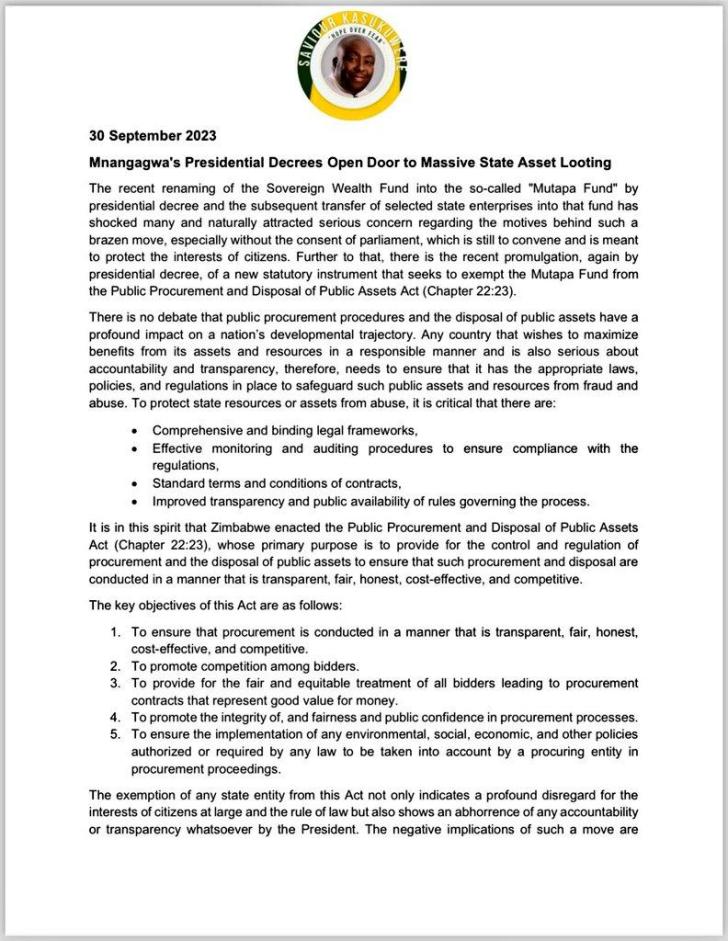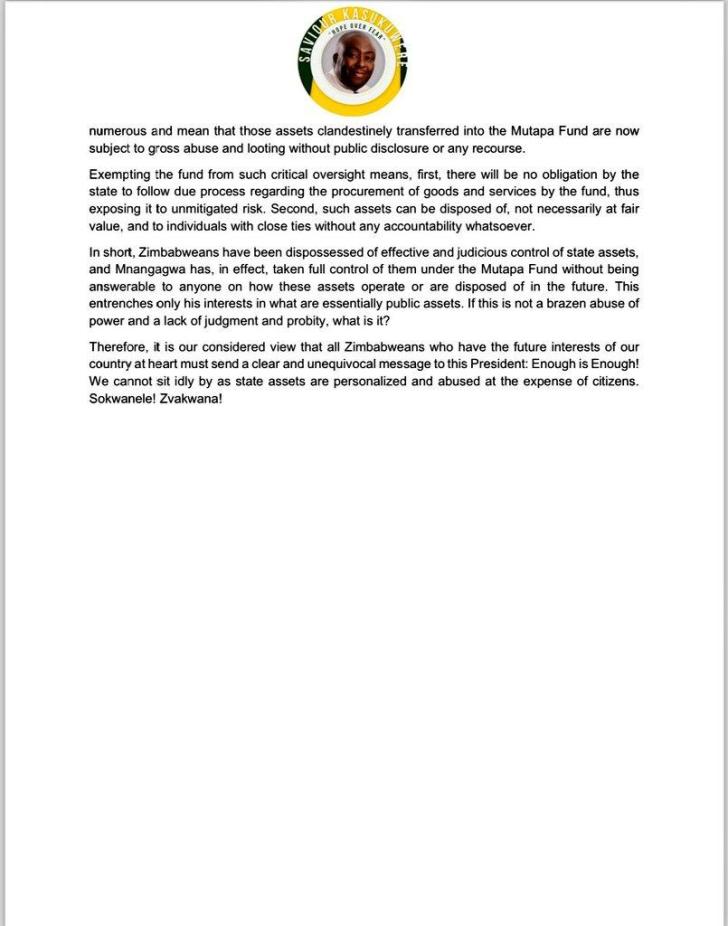 Source - X