News / Local
Kasukuwere to challenge Mnangagwa's 'looting scheme' in court
01 Oct 2023 at 14:50hrs |
Views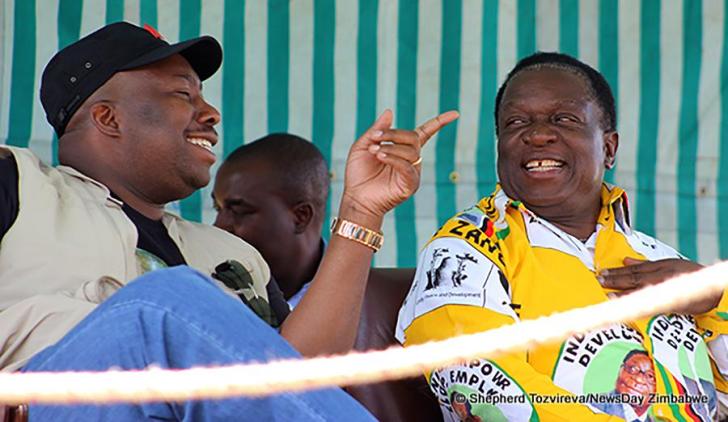 Saviour Kasukuwere, a former Zanu-PF commissar in exile, has signaled that his movement is contemplating legal action against President Emmerson Mnangagwa's recent decision to shield the procurement processes of state-owned enterprises from public scrutiny.
On Friday, President Mnangagwa issued a decree exempting over 20 state-owned companies from the requirements of the Public Procurement and Disposal of Public Assets Act. This Act had previously mandated that government entities must follow the Procurement Regulatory Authority of Zimbabwe's procedures when procuring goods and services.
Among the affected companies are Zesa, TelOne, POSB, Zupco, Netone, Powertel, Air Zimbabwe, Hwange Colliery Company, Cottco, and Air Zimbabwe, all now under the renamed Mutapa Sovereign Wealth.
Kasukuwere, who was barred from challenging Mnangagwa in the recent presidential elections due to having lived outside the country for over 18 months, expressed concerns that these regulatory changes made these companies vulnerable to potential abuse.
His movement released a statement, asserting, "Any nation committed to responsibly maximizing the benefits from its assets and resources, while upholding accountability and transparency, should ensure the presence of appropriate laws, policies, and regulations to safeguard these public assets and resources from fraudulent activity and abuse."
The exemption of state entities from this Act, according to Kasukuwere's movement, demonstrates a disregard for the interests of citizens and the rule of law, reflecting a lack of accountability and transparency by the president.
They raised the alarm that these exemptions would eliminate the government's obligation to follow due processes in procuring goods and services through the fund. Furthermore, Kasukuwere's movement expressed concerns that these assets could be disposed of, not necessarily at fair market value, but to individuals with close ties to Mnangagwa's administration.
In essence, the movement claimed that Zimbabweans were being stripped of effective control over these assets, with Mnangagwa gaining unchecked authority over them within the Mutapa Fund, without any accountability for their operation or future disposal.
Former Finance Minister Tendai Biti also criticized Mnangagwa's actions, arguing that the president lacked the authority to make such sweeping changes through executive orders, as it was the purview of Parliament. Biti contended that the statutory instrument used to rename the Sovereign Wealth Fund and alter the ownership of state enterprises was illegal, as it encroached upon Parliament's constitutional powers.
Veteran economist Tony Hawkins weighed in, highlighting that the government seemed to misunderstand the purpose of a sovereign wealth fund. He pointed out that countries like Norway, Botswana, and several Middle Eastern nations used sovereign wealth funds to diversify their economies by investing domestic savings offshore.
Critics have accused President Mnangagwa of frequently relying on statutory instruments to implement significant policy changes without involving Parliament, a practice that has drawn criticism in the past.
Source - the standard