News / National
Red flag over Zimbabwe's biometric voter registration
11 Mar 2017 at 08:18hrs |
Views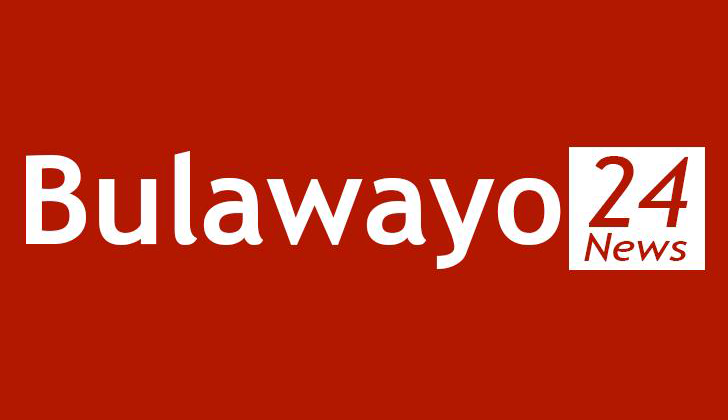 Zimbabwe must not rush to implement nationwide biometric voter registration (BVR) before a pilot project, given the threat of hacking on technological infrastructure and the financial pitfalls that could plague the process, political analysts have warned.
The analysts noted that developed countries like France had since cancelled electronic voting, while Kenya and Ghana that conducted it went through serious challenges that spawned disputed outcomes.
The analysts spoke in the wake of a spirited call from opposition parties for the introduction of electronic voter registration and voting, which the Zimbabwe Electoral Commission has since started putting in motion.
Seasoned lawyer, diplomat and academic, retired High Court judge, Justice Simbi Mubako, said electronic voting had the potential of creating challenges whose effects could be used to discredit an electoral process.
"I had the occasion of experiencing that in Kenya when I went to observe the election," he said.
"They used electronic voting and there were serious challenges on it. Mind you, Zimbabwe is predominantly rural. How do you implement it given infrastructure and technological requirements when most areas have no electricity? We will end up reverting to the manual system."
Justice Mubako said in Kenya's 2013 elections, biometric kits malfunctioned on election day, and the electronic tallying system too developed similar challenges.
Another analyst Mr Elton Ziki said electronic voting was susceptible to cyber attack and hacking.
"It creates such problems which then does not reflect voting on the ground," he said. "During voting, mischief makers can hack the system and manipulate the process."
Mr Ziki said rural constituencies might create the biggest challenge given that some polling stations, because of their distance to the grid, might not be connected.
"That would obviously create voter apathy as voters would be asked to move to polling stations that are far, but connected, where that equipment will be available," he said.
"Another challenge in the rural area is the absence of network coverage in some areas."
Mr Ziki said electronic voting might be a drain on the fiscus as Government would need to buy a lot of generators for backup power.
He also cited France, with a Gross Domestic Product of $2,7 trillion, which cancelled the process despite boasting of technical expertise.
"It is important that Government approaches this from a trial basis rather than an all out in 2018," said Mr Ziki.
Media lecturer Mr Wellington Gadzikwa said the threat of cyber attack was real considering allegations by the Democrats in the United States that Russians hacked emails in their bid to help United States President Donald Trump, the eventual winner of the polls.
"Besides, our technological penetration rate is still low as a country," he said. "Just look on the uptake of plastic money particularly in the rural areas, what more about the mammoth task of electronic voting?"
Another analyst, Mr Godwine Mureriwa, said the challenge of cyber attack was not a laughing matter and ought to be treated with the seriousness it deserved.
"That same technology can be manipulated," he said. "If we are not careful, that technology can be used to subvert our democracy and sovereignty. We cannot afford to experiment on something that can compromise our very existence as a nation."
Lawyer Mr Tendai Toto said those advocating biometric voter registration (BVR) did not appreciate that the majority of Zimbabweans were not ready, particularly the rural populace, because of technological limitations.
"Zimbabwean proponents are to me too ambitious, believing that their face booking, opinionating, must influence practically handicapped ambitions of BVR," he said. "Our citizens must be realistically conscious of limitations in our communities."
Writing in The Herald, a correspondent Mr Trevor Shiri said hacking could compromise the sanctity of the vote.
He said of late, WikiLeaks released the largest batch of highly classified CIA documents, revealing sophisticated software tools used by the US secret agents to break into smartphones, laptops and Internet-connected television sets.
"The hacking of systems run by the owners of technology, despite their technological and financial prowess, is a red flag that a vulnerable country such as Zimbabwe cannot afford to ignore, especially if it compromises its sovereignty," said Mr Shiri in his article published on Thursday.
Mr Shiri said while at face value the move seemed progressive, in reality, given Zimbabwe's circumstances in terms of technological readiness, infrastructure readiness, financial readiness and the human resource base, the country did not have the capacity to ensure a foolproof BVR voters' roll.
"Zimbabwe does not have the capacity to guard against, let alone, repel cyber-attacks on the BVR roll, more so, considering that the process has foreign international bodies such as the United Nations Development Programme (UNDP) involved," he said.
"The French, who are solely in charge of their own electoral process, have dropped e-voting to guard against foreign interference, yet Zimbabwe is being stampeded by donors to go electronic."
Mr Shiri said France decided that it would be better to take no risk that might jeopardise the legislative vote for French citizens residing abroad through cyber attacks.
France's cancellation of biometric voting followed claims by presidential hopeful, Mr Emmanuel Macron's camp, that he was being targeted by Russian media and internet attacks from the same country.
The Russian media and the Kremlin have, however, denied the accusations.
According to the ZEC, Zimbabwe is set to roll out BVR to create a biometric electronic voters' roll ahead of the 2018 harmonised elections.
Source - the herald