News / National
Diaper disposal a headache for stakeholders
30 Mar 2018 at 09:05hrs |
Views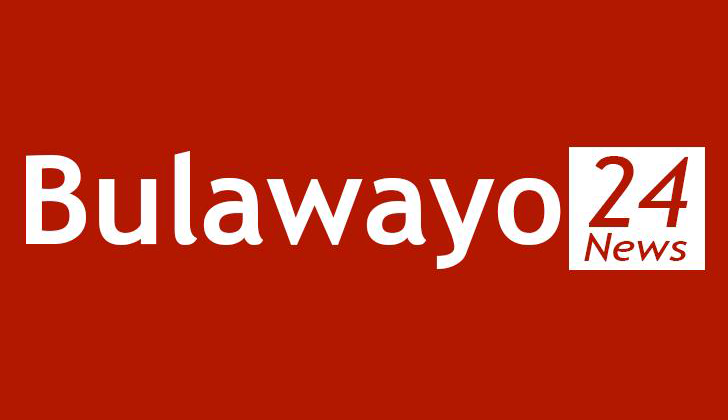 ILLEGAL dumping sites have become common in Harare and other parts of the country, with the reckless disposal of diapers causing a major headache.
Among those rubbish being dumped by residents are diapers which have become toys to the stray dogs.
A snap survey by NewsDay revealed that locals preferred disposable diapers compared to reusable ones.
According to Central Statistics Organisation (CSO) records the country imported diapers worth $7, 5 million.
Young working mothers interviewed by this publication said they preferred diapers to re-usable nappies used by the older generation of women as they did not come with the labour of washing and drying them.
"I am a student and a mother to a seven-month-old son. I have my responsibilities as a mother at home at the same time I am supposed to do my school work, so, I am grateful that I use diapers instead of nappies," Grace who reside in Kuwadzana,said".
She said water supplies in Kuwadzana were inconsistent and this would have presented a nightmare if she used nappies.
She said in her early days in Kuwadzana she used to put used diapers in a bin, but later realised the City of Harare often spent months without collecting garbage.
"I put all the used diapers in a plastic and dump at a dumping site about 20 meters away from our house," she said.
Rubbish dumping in Harare attracts a fine of $20, forcing some mothers to dispose of the diapers late at night or early in the morning.
Another mother from Rugare, Sharon, said she preferred diapers to nappies for the same reasons.
"Water unavailability has forced mothers like me to embrace diapers which we throw away and burn when they dry," said Sharon.
While most disposable diapers can decompose within five months as they are products of cotton, the super absorbent gel and plastic products in them need at least 500 years to decompose.
Midlands State University waste management expert, Steven Jerie, said improper disposal of diapers affected human health.
"Super absorbent polymers account for 33% of a diaper's weight and other components of the disposable diapers are polypropylene, polystyrene, elastics, and adhesives. All these have negative impact to the environment," he said.
Disposal of organic waste without a pre-treatment may also entail a risk for human health and in case of landfilling, the main impacts are methane emissions and possible leachate to groundwater due to the presence of organic waste."
He said diapers and other garbage at an illegal dumping site are normally burnt, and consequently pollute the environment.
"Waste incineration pollutes the atmosphere, leading to generation of contaminated waste water and generation of contaminated ashes. Gases produced due to diapers incineration are greenhouse gases and other more pollutant substances, such as Cl (chlorine) and CO (carbon monoxide)," he said.
The waste management expert said dumping of used diapers at illegal open dump sites exposed communities to diarrheal diseases and obnoxious odours, some other gases produced were toxic to humans.
"The greatest health risk from open burning of garbage at a waste disposal ground is inhalation of smoke and odour. Greenhouse gases, Cl and CO which are produced when diapers are incinerated are toxic to humans. The ash which may be dispersed by wind or leached by water may contain toxic contaminates, which may be inhaled leading to respiratory problems," he said.
Jerie said some communicable diseases were a result of incinerated and buried diapers.
He said most parents were not aware of the adverse effects of disposable diapers being in contact with the baby's reproductive organs and related health problems that were raised included kidney and liver damage.
Poor waste collection has also encouraged people to bury waste such as diapers in the ground and this, however, has devastating effects on water supplies as through seepage, waste will eventually mix with underground water. The probability of contaminating the source of drinking water by pathogens such as bacteria and viruses is very high.
The Constitution of Zimbabwe under Section 73 (1) (a) states that every person has a right to an environment that is not harmful to their health or well-being and Section 73 (2) stipulates that the State must take legislative measures to achieve the progressive of realisation of such right.
Harare municipality spokesperson Michael Chideme said there was already a sewage system in place and mothers should use that to dispose baby waste.
"Babies' waste should be removed first and flushed in a toilet before disposal and then wrap the diaper for bin disposal," Chideme.said.
Environmental Management Agency (EMA) education and publicity manager, Steady Kangata, said there was need to educate mothers on proper ways of disposing diapers.
"We are aware that diapers play an important role in helping mothers when raising their children, so, the solution to diapers dumping is to educate mothers on the proper ways of disposing them," Kangata said.
Kangata said some mothers were did not resisting, follow instructions which guide them to dispose used diapers properly as recommended by the manufacturer.
"Mothers should follow instructions prescribed by the diaper manufacturers. Of course, we are aware that the city council fails to collect these bins, fuelling illegal dumping sites where dogs will pick up used diapers," he said.
He said manufacturers of diapers such as Huggies in collaboration with the City of Harare had been offering education programmes.
A consultant for an international diaper manufacturer, John Arufandika, said following instructions when disposing diapers helps to minimise odour and bacteria.
"Mothers are supposed to dump solid waste from the baby's diaper in the toilet whenever possible and removing faeces from the diaper before disposing it help in reducing odour and bacteria," he said.
"The diaper should then be rolled on itself to contain the soiled area inside, and tape it closed with the flaps. Sticky sides can be used to stick the diaper closed. The diaper should be put in a bio-degradable plastic and be placed in a bin for collection."
Harare Residents' Trust director, Precious Shumba said waste collection by the municipality was inconsistent, leading mothers to have challenges in disposing diapers.
"City of Harare has a waste management department which has a duty to collect refuse generated at household levels by residents and if there is adherence to refuse collection schedules, then all refuse generated by people would be disposed of easily without any challenges. But refuse collection by City of Harare is inconsistent," Shumba said.
He said diapers manufacture's should come in and work to address the problem of dumping.
"Important intervention by the diapers manufacturers is for them to work within the polluter pays principle, whereby they have to put into place a system of addressing environmental health concerns raised by both the City Council and EMA, failure of which they must be held accountable and made to pay for producing without a disposal plan."
He said mothers had resorted to cheaper products and environmental management systems had to be tightened to reduce rubbish dumping.
"Consumers prefer cheaper and convenient products, and diapers are the most convenient, the environmental management policies have to be tightened and adhered to in order to reduce random waste disposal, in general, by citizens. At the same time, refuse collection schedules have to be adhered to by the local authority.
He said stray dogs were the major agents of environmental pollution as they vandalised refuse bins that would not have been collected, and consequently carried soiled diapers into residential areas.
He said this created the impression that diapers were the problem, when it was just poor systems management by EMA and the city council.
Source - newsday