News / National
'People here don't even know Mnangagwa but know Zambian president' - Zanu-PF Minister
08 Jun 2018 at 09:07hrs |
Views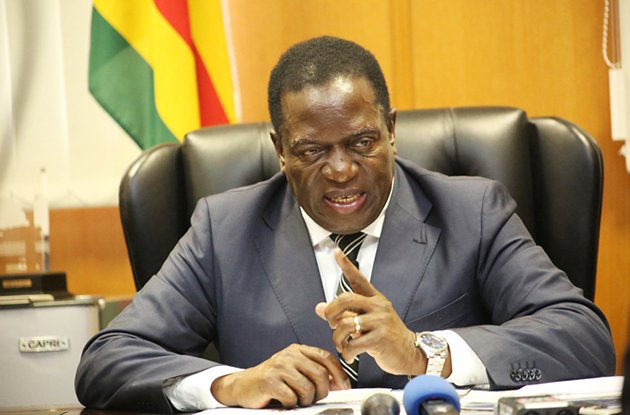 The Minister of State for Mashonaland Central advocate Martin Dinha has told vice president Kembo Mohadi that people in Mbire are familiar with the Zambian president and do not even know the Zimbabwean president due to non-availability of Zimbabwean electronic media in the constituency.
Briefing the vice president at a vocational training centre unveiling (Chaminuka) in Mbire Dinha castigated private media radio Voice of America Studio seven and other Zambian radios which perform better in Mbire.
"Your excellency it is very disappointing to note that people here do not even know our president (Emmerson Mnangagwa) instead they know Edgar Lungu from Zambia we were shocked last time with the first lady in this constituency people saying our president is Lungu," lamented Dinha.
"The challenge is our state media is not accessible here people do not even know ZTV or radio Zimbabwe here, the only radio that is accessible is studio7 and some Zambian radios hence corrupting our people's minds."
Mohadi said the new dispensation meant serious business and everything is going to be resolved under Mnangagwa's regime.
Meanwhile, Dinha also implored the government to give food aid to Mbire constituency saying many people rely on roots (manjanja) for food which can be poisonous if not properly cooked.
"People here are very hungry we need about 1500 tonnes of grain to feed them, it is very sad to note that these people rely on manjanja for food, this manjanja is supposed to be boiled for a long time if not properly cooked it can kill.
Recently a family perished after they failed to prepare the roots, so food is greatly needed here your Excellency."
Among other problems cited were non availability of a government hospital, no government structures in the district despite eight years of it's formation, no network boosters and early childhood marriages.
Source - Byo24News