News / National
Hunger stalks Zimbabwe's urbanites as 1,5 million face starvation
03 Mar 2019 at 10:52hrs |
Views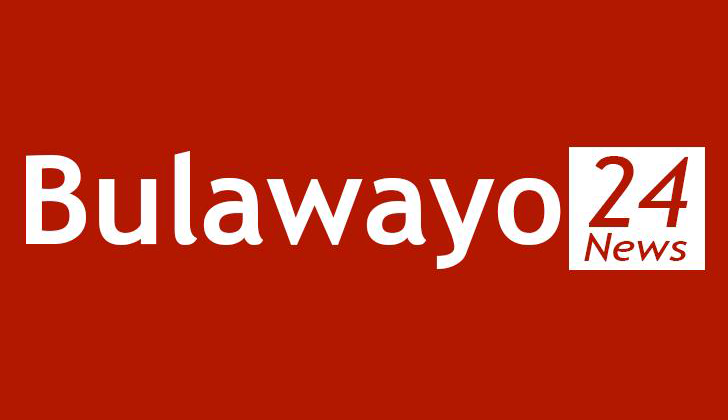 A staggering 1,5 million Zimbabweans living in urban areas are facing severe food shortages as the economic hardships take a toll on the country's population, it has been revealed.
According to the United Nations (UN), there is a rising number of people classified as "severely food insecure" in the country's towns and cities.
The food insecurity has largely been attributed to the poor start to the 2018/19 agricultural season due to widespread rainfall deficits of 15% to 45% below long-term averages observed across the country, but, worsening economic conditions have compounded the situation.
In response to the crisis, the UN last week launched the Zimbabwe Flash Appeal (ZFA), which is seeking US$234 million in donor support to provide urgent food, health, water, sanitation, hygiene and protection to support 2,2 million people out of the 5,3 million that face serious food shortages in the next six months.
In the rural areas, an estimated 2,9 million people are food insecure, bringing the total number of people in grave humanitarian need over the next six months to 5,3 million.
In the past, when the country has been plagued with drought-like conditions such as in the early 1990s and the 2015/16 season, urban areas were largely unaffected.
Of the US$234 million being sought by the UN, US$130 million would set aside to ensure food security, US$11,1 million for agriculture, US$37,4 million for health, US$12,7 million for water, sanitation and hygiene, US$4,5 million for child protection, US$16,5 million for early recovery, US$9,7 million for education, US$8,7 million for nutrition and US43,2 million for refugees.
Mark Lowcock, the UN under-secretary-general for Humanitarian Affairs and emergency relief coordinator, told The Standard that he had witnessed first-hand the extent of the humanitarian crisis when he toured Harare's townships.
"The phenomenon of suffering in the urban areas is a relatively new phenomenon," he said.
"I was touring Epworth yesterday (Wednesday). Zimbabwe, like other countries, is becoming increasingly urbanised and when the economy is under strain many of the most vulnerable people are in urban areas."
Lowcock said if the economic downturn was not addressed, more urban areas in the country would become food insecure.
He urged the government to work on delivering political and economic reforms to reduce the impact of the humanitarian crisis in the country.
During his three-day mission to Zimbabwe, Lowcock met with senior government officials, non-governmental organisations and humanitarian organisations.
He also visited the densely populated Epworth, where he met families who are struggling to cope.
Describing some of the scenes that he saw during his visit, Lowcock said: "I heard from people living with HIV, who are unable to take the critical drugs they need.
"They can't take it on an empty stomach and many of them can only afford one meal a day."
The UN humanitarian relief chief also highlighted acute shortages of essential medicines, and the high-risk of gender-based violence, particularly for women and girls.
Zimbabwe's economic downturn is due to several reasons including a severe liquidity crunch, low productivity, high national debt, ballooning deficits, corruption and high unemployment.
According to the ZFA document, the high prevalence of food insecurity in urban settings has largely been brought on by economic circumstances with the most vulnerable areas located in Harare, Bulawayo and Masvingo.
Part of the funds to be received through the ZFA will target 100 000 urbanites with a pilot programme already in place in Epworth, on the outskirts of Harare, with 20 000 beneficiaries.
The pilot programme is based on a cash-based food assistance platform, which the UN says will be needed to support urban areas.
A recent report by a United States agency, FewsNet, indicated that efforts by government to fix the economy had somehow worsened the humanitarian crisis.
FewsNet said monetary and fiscal policies announced by the Reserve Bank of Zimbabwe and the Finance ministry in October 2018 along with a rise in fuel prices in January this year more than doubled food and non-food prices.
Experts also warned that the official adoption of a local currency last month by the RBZ severely eroded incomes.
As a result, analysts expect the cost of living to be even more unaffordable for urbanites going forward.
"By January 2019, maize grain prices had increased 50-200% from September 2018, with one of the largest increases in Gweru, which is operating more heavily in bond notes and reportedly has a low maize supply," the FewsNet report read.
"The prices of sugar, wheat flour, and bread increased between 35% and 100% in key markets between the same months, while cooking oil prices increased over 300%.
"Prices are similar to or higher than those observed in mid-2016, though unlike mid-2016, many markets are currently facing shortages of basic commodities."
FewsNet said most food and non-food prices were expected to increase and remain well above average through at least March 2019 and would likely range between 50% and 100% above average.
"Following the recent deterioration in macroeconomic conditions, it is now expected that above-average food prices, shortages of some commodities, and lower than normal income will drive even higher needs than initially anticipated," FewsNet added.
"Overall, FewsNet expects that the number of people likely to face crisis (food insecurity) or worse will be higher than average in 2019."
Farmers' groups say the maize harvest, which starts in April, may be less than 1 million tonnes compared with 1,7 million in 2018.
Zimbabwe's annual maize consumption is 1,8 million tonnes and the Agriculture ministry said it was still assessing the extent of the drought, while Finance minister Mthuli Ncube said the country had 500 000 tonnes in a strategic reserve.
Source - *Additional reporting by Reuters/ UN News