News / National
'Once cheated twice wiser' said Chamisa - how many times a day did Mugabe 'cheat' MDC on reforms during GNU
06 Oct 2021 at 08:47hrs |
Views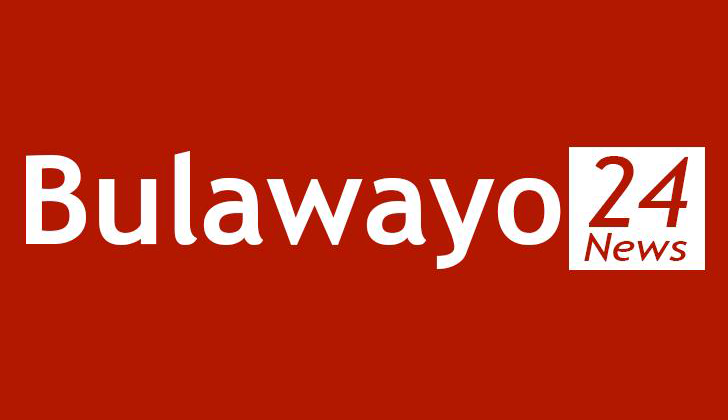 There are many reasons why Zimbabwe is in this economic and political mess. Many of those reasons will have something to do with the nation's inability to focus on the important matters; we have a fixation with trivial matters.
"WE'RE READY!" announced Nelson Chamisa on his Twitter account.
"In 1980, Mugabe was 56, Banana 44, Mnangagwa 37, Rex 31, Tongo would've been 42, Joyce 25, Zvinavashe 36, Oppah 22 and Sekuru Chiwenga 23. They were ready to serve and so are we.
"Why do some people think that OUR GENERATION is not ready? We're ready! And it's now our turn! Theirs was liberating. Ours is transforming and democratizing."
For the umpteenth time Chamisa; leadership is not about age, race, gender, who did what during the liberation war, etc., etc. None of these things matter not at all!
Mugabe and his Zanu PF cronies were young, they had fought in the war of liberation, etc., etc.; ticking all the boxes according to your criterions, they were ready. And yet that did not stop the onset of the gross mismanagement, rampant corruption and the murderous tyrannical oppression that have been the hallmark of the Zanu PF dictatorship.
The economic and political rot we see today started with the Zanu PF decision to deny the people of Zimbabwe a meaningful rig the 1980 elections by threatening the bush war will continue if the party lost the elections. Once in power they consolidated the iron grip on power by systematically undermining and corrupting every state institution and sector of society to impose the de facto one-party, Zanu PF, dictatorship that has ruled the nation with an iron fist and ruined it.
The suggestion that Nelson Chamisa and his MDC friends should be allowed to govern because they are young is plan foolish. Zimbabwe's rot started way back in 1980 when the nation gained her independence and Mugabe and company were young. So if the youth Mugabe and company failed to deliver economic prosperity what is so different with Chamisa and company to guarantee they are not as corrupt and incompetent as Mugabe and company?
The nation must be reminded at this point that Chamisa and company have been on the national political stage for 22 years, 5 of which in the 2008 to 2013 GNU. Chamisa and his MDC friends were elected into office for a very specific purpose - to implement the democratic reforms to dismantle the de facto one-party dictatorship.
Zanu PF is still in power today because MDC leaders have failed to implement even one token democratic change in 22 years.
Worse still, MDC leaders have now abandon the cause of implementing the reforms to ensure free, fair and credible elections.
SADC leaders' warned the MDC leaders not to participate in 2013 elections without first implementing the reforms to stop Zanu PF rigging. "If you go into the elections next month, you will lose. The elections are done!" SADC leaders told Tsvangirai and company to their faces.
MDC leaders ignored the warning and Zanu PF went on to blatantly rig the 2013 elections. Tsvangirai and company should have learned the lesson and demand the reforms before elections; they did not because the repeated the same mistake in 2018.
Zanu PF has been in power for 41 years and counting because Zanu PF rigged the elections and not because some mythical individuals decided Chamisa and his generation were not ready.
One Twitter user quizzed Nelson Chamisa on this very important point, asking him if he has, "considered the "rigging" in 2023? Surely you or any other can't win as all elections in Zimbabwe (are) rigged."
"Once cheated twice wiser!" replied Chamisa, with his usual dismissive arrogance.
The problem was not just one of Zanu PF rigging elections and getting back into power but, worst of all, by participating in the flawed and illegal elections, MDC was giving credibility to the flawed process and, by extension, legitimacy to the vote rigging Zanu PF.
The people of Zimbabwe are desperate for meaningful democratic change that will restore the people's basic freedoms and rights including the right to a meaningful vote and even the right to life itself. Stopping the curse of rigged elections and bad governance is the number one priority because other changes such as economic recovery will only follow if there is good governance.
So the people of Zimbabwe are looking for the leaders; it does not matter their age (after all the government is elected for a fixed five year term), gender, etc.; who will implement the democratic reforms and end the curse of rigged elections.
"Strong minds discuss ideas, average minds discuss events, weak minds discuss people," said the Greek Philosopher Socrates.
Nelson Chamisa and his MDC friends are obsessed about trivial matters so obsessed they are incapable of thinking of anything else; even when it is brought to their attention repeatedly!
"Once cheated twice wiser!" How many times did Robert Mugabe "cheat"Prime Minister Morgan Tsvangirai, his two Deputy PM, 30 MDC ministers and deputy ministers,160 MDC MPs and Senators into forgetting to implement even one token reform in the five long GNU years? And this was the primary purpose of the GNU for Pete's sake!
Source - zimbabwelight.blogspot.com