News / National
Rushwaya emerges in the thick of shady Zimbabwe military dealings
09 Oct 2021 at 06:24hrs |
Views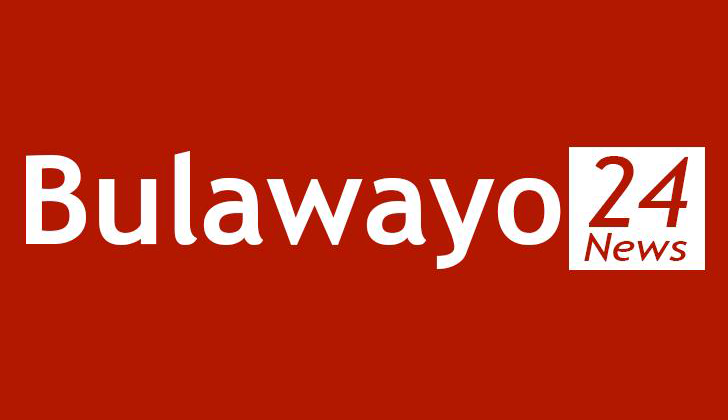 FOR long, Martin Rushwaya was the military's point man in its multi-million-dollar commercial ventures, as the permanent secretary in the Defence ministry from 2009 until 2019.
In April 2019, President Emmerson Mnangagwa appointed him deputy chief secretary for Administration and Finance (Accounting Officer) in the Office of the President and Cabinet.
Apart from being implicated in the Pandora Papers, Rushwaya has never been far from controversy.
He previously benefitted from the controversial 2007 Reserve Bank of Zimbabwe Farm Mechanisation Scheme, where several senior government and security sector bosses acquired agricultural machinery to boost production on their farms.
Most failed to pay for the machinery which included tractors, combine harvesters and irrigation equipment. He is listed under the thematic group "Senior Civil Servants", as owing US$84 543.00.
Rushwaya is also mentioned in various reports, including the Global Witness investigation as having played a role in the misappropriation of revenue from the Chiadzwa diamond mining fields through his role in Anjin Investments.
A Global Witness report published on 14 February 2012 raised concerns that diamond purchases may help fund the Zimbabwean military. The report, Diamonds: A Good Deal for Zimbabwe?, revealed that several directors of one of the largest mining companies operating in Zimbabwe's controversial Marange diamond fields were drawn from the Zimbabwean military and police, highlighting the risk that off-budget funding of the security sector could be used to finance violence in any future election.
Rushwaya was a board member of Anjin, the joint venture between an obscure military investment firm Zimbabwean firm called Matt Bronze and Chinese investor Anhui Foreign Economic Construction Company.
In 2018, Rushwaya rubbished March 2016 claims by former President Robert Mugabe that Zimbabwe could have lost US$15 billion in diamond revenue.
Rushwaya told the Parliamentary Portfolio Committee on Mines and Energy that the claims may have been told by officials who wanted to justify the closure of diamond mines in the Chiadzwa fields and the consolidation of operations under the state-owned Zimbabwe Consolidated Diamond Company.
"When Mugabe announced the issue of the US$15 billion, we said to our colleagues from the Mines Ministry that they must come up with an explanation and asked who gave Mugabe those figures, but nobody came out," Rushwaya said.
In 2018, Rushwaya survived a plane crush after an Alouette III helicopter he was a passenger in had to make a forced landing in the Mchakazi area in Gutu Central near Ranga school after it developed a fault while airborne.
The chopper was travelling to Gutu from Harare. According to the acting Provincial Administrator for Masvingo Roy Hove, the helicopter developed a fault before arriving at its intended destination Gutu from Harare.
Rushwaya is also mentioned in The Sentry report, an investigation into business tycoon Kuda Tagwirei's vast wealth accumulation titled Shadows and Shell Games: Uncovering an Offshore Business Empire in Zimbabwe, published in July.
The report says the 2019 sale of the military's Pen East Mining's share of Great Dyke Investment to Tagwirei was negotiated between the businessman's lawyer, Norman Chimuka, and the representative of Pen East Mining, Colonel Siwinile Tauya, with Rushwaya playing a key role in the deal which resulted in the military pocketing millions of dollars.
"In 2019, Tagwirei's Landela Mining Ventures paid at least US$21.5 million to Great Dyke Investments (GDI) as part of a deal by which it obtained a 50% stake in the joint venture company. The payment was a shareholder loan to match the money already invested by the other 50% shareholder Afromet, a Russian subsidiary of Vi Holdings, a Russian industrial conglomerate, the report says.
"In addition to that US$21.5 million pay ment from the parent company, Landela Mining Ventures, to the subsidiary, GDI, correspondence reviewed by The Sentry indicates that Tagwirei made a payment to GDI's former 50% shareholder, Pen East Mining, a company controlled and owned, at least in part, by Zimbabwe's military. Different documents indicate a range of potential payments made by Tagwirei to Pen East in 2019: from ZW$46 million, to ZW$300 million, to US$11 million, or possibly even as much as US$220 million — and this is on top of the US$21.5 million paid to GDI. Internal communications reviewed by The Sentry cite GDI as having a gross asset value of 'well in excess' of $600 million."
Like in many other deals involving the military, Rushwaya was a key figure in the transactions.
"At key points in the negotiations, emails were copied to Tagwirei and senior military figures, including the late Lieutenant-General Sibusiso Moyo, who became the face of the 2017 military coup and, later, foreign secretary; Major-General John Chris Mupande, the director-general of policy, public relations, and international affairs at the MOD; Brigadier-General Sydney Bhebe; and Rushwaya, the MOD permanent secretary who became deputy chief secretary in the Office of the President and Cabinet in April 2019, just before the deal was concluded," the report reads.
"Mupande, Rushwaya, and Moyo are also listed as directors of Rusununguko Nkululeko Holdings, one of the main holding companies used by the ZDF, while Moyo also served as shareholder and director of other military-owned companies in Zimbabwe."
"Although Pen East's two ostensible individual shareholders were civilians, at least one of them is referred to as a nominee by Tagwirei's lawyer in correspondence seen by The Sentry. Rather than these two individual shareholders, it was Rushwaya who signed the agreement transferring Pen East Mining's 50% shareholding in GDI to Landela Mining Ventures, as well as a later addendum to the share purchase agreement."
Source - thenewshawks