News / National
Zanu-PF faces 2023 polls defeat under Mnangagwa
15 Apr 2022 at 19:22hrs |
Views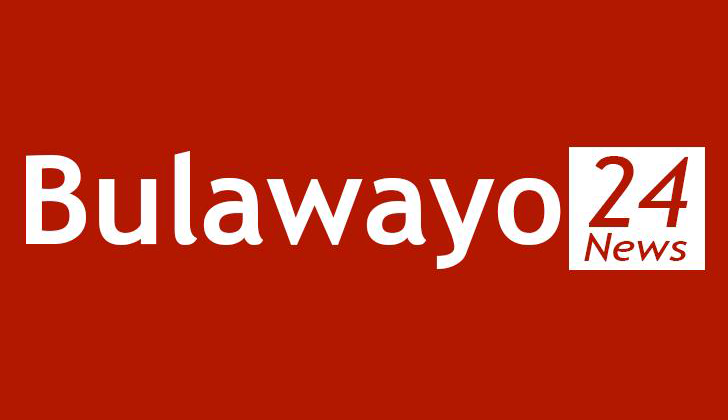 Zanu-PF is facing the risk of losing the 2023 elections if it fails to reform and deploy a new candidate to replace President Emmerson Mnangagwa whose popularity in and out of the party is waning, a former party official has warned.
Mnangagwa is embroiled in a fight for the control of the party with his powerful Vice-President Constantino Chiwenga amid hushed internal calls to vote him out at party congress due this year.
There have been manoeuvres by the Chiwenga camp to have the former army commander challenge Mnangagwa and become the party candidate to face Citizens' Coalition for Change (CCC) leader Nelson Chamisa in 2023 while others are calling for a fresh face to ensure electoral victory.
Former party national commissar Saviour Kasukuwere's name has been thrown into the ring, with calls for him to return and challenge Mnangagwa.
Former Zanu-PF member Jim Kunaka, who was fired in 2017 for alleged links with the party's G40 cabal that had coalesced around the former first lady Grace Mugabe in the succession matrix, said with Mnangagwa on the presidential ticket next year, Zanu-PF faces defeat.
"If Zanu-PF want to win the 2023 elections, they should bring everybody who is outside back to the party without any condition and allow everyone to contest for any position of interest," Kunaka told The NewsHawks.
Several party leaders and ministers linked to the late former president Robert Mugabe were forced into exile following a military coup in November 2017 that led to the ouster of the leader, who had been in power for 37 years.
After Mnangagwa's takeover, which has since been challenged in court by Sybeth Musengezi, a Zanu-PF youth league member, several party leaders, including Kasukuwere, former ministers Jonathan Moyo, Walter Mzembi, Patrick Zhuwao and Godfrey Gandawa were hounded out amid fears of being arrested.
"I last heard the President (Mnangagwa) say let bygones be bygones, but why are they not allowing those who are in exile to come back in the country, allow them back in the party, and allow them to contest?" Kunaka said.
"The ruling party has to be intact to allow them to win the 2023 elections. These old men are tired. They no longer think, the economy is shrinking on daily basis and people are tired in this country. Just imagine, you print a ZW$100 note and it doesn't buy half a loaf of bread. Where are we going as a country?" Kunaka asked rhetorically.
"Zanu-PF has lost direction now. They can't even follow what they fought for."
"Look at the Zanu-PF hierarchy now. All of them are in their 70s and 80s in the politburo. Zanu-PF is not reforming itself. Why not bring in fresh minds and young people into the politburo?"
"Youths in the structures should now be vocal to stop the old people to kill the party. If they don't rebrand now, it means in 2023 something is going to happen in this country. Zanu-PF is going to lose the elections. They must change the striker. The striker is too old, he can't even match the CCC leader (Chamisa) or even MDC-Alliance leader (Douglas Mwonzora) though he is a failure."
"Zanu-PF must bring a young leader for the 2023 elections and Mnangagwa can remain a party president and field a younger candidate. I don't know if they have a younger candidate who is suitable after chasing away young leaders in 2017."
"They are heading for disaster in 2023. Zanu-PF needs to be rebranded if they believe they want to remain in power."
There has been growing discontent within Zanu-PF over Mnangagwa's leadership style with the former Justice minister being accused of tribalism and appointing his relatives to key positions in government and other bodies.
Musengezi last year took Mnangagwa to court, challenging his rise and arguing it was unconstitutional.
This week, Musengezi said despite being a staunch Zanu-PF official, he will not vote Mnangagwa in 2023 because he has failed to take the country forward.
"I am not voting Mnangagwa if he is our presidential candidate in 2023," Musengezi said.
"He and his administration have clearly failed. Corruption is too much, his cabinet has dunderhead and arrogant ministers with misplaced priorities. They destroyed our healthcare and education systems," Musengezi said.
There are also fresh fears of intra-party sabotage, known as "bhora musango", if Mnangagwa is allowed to stand in next year's elections.
As reported by The NewsHawks in February this year, a security report by the Central Intelligence Organisation (CIO) showed that the ruling party had a 45% probability of winning the 2023 elections owing to supporters'
unhappiness with internal election outcome and failure to deliver after the 2017 military coup.
Security sources at the time told this publication that party honchos were sweating after the CIO report made it clear that Zanu-PF was facing defeat to the opposition in 2023 as disgruntled party members had vowed to vote in protest.
There are serious fights across provinces as party officials are still fighting over the outcome of restructuring exercises they feel were manipulated to favour Mnangagwa's allies who had lost.
Source - NewsHawks