News / National
ZimStat census sparks controversy
11 Sep 2022 at 15:19hrs |
Views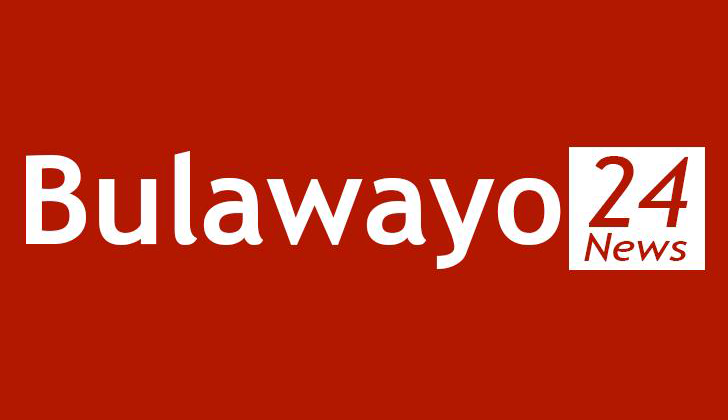 THE accurate number of Zimbabwean immigrants in the United Kingdom (UK) and Australia has exposed gross inaccuracies in the 2022 Population and Housing Census which has painted the size of the country's diaspora in a significantly different way, The NewsHawks has reported.
As debate on the socio-economic impact of immigrants in South Africa and the region gains traction, a new report by the Zimbabwe National Statistics Agency (ZimStat) has revealed that less than one million Zimbabweans have emigrated since Independence contrary to empirical evidence and long-held independent estimates which projected the figure to be around seven million.
Whereas the census says 6 473 Zimbabweans left the country for Australia, a census by the Australian department of Home Affairs in 2016 showed that 34 787 Zimbabwean-born people were in that country, an increase of 15% from the 2011 census.
Given the stringent visa requirements of the Australian government and that the country is far-flung with vast waters between coastal areas and surrounding oceans, the census by that country's department of Home Affairs reflects reality compared to ZimStat figures which largely relied on estimates.
Government figures show that 23 166 Zimbabweans are in the UK, a figure which is disputed by an independent tally. According to the United Nations Refugee Agency, Zimbabwe has been in the UK's top 10 asylum-receiving nations since 2000.
This is attributed to the unprecedented economic decline and political instability that has prevailed in Zimbabwe. Not only does the UK receive many asylum seekers from Zimbabwe, the UK is also the top destination for Zimbabweans after South Africa.
The increase in Zimbabweans in the UK is attributed to an expansion in the National Health Service (NHS) which has attracted more Zimbabwean doctors and nurses and, secondly, the political turmoil in this country which has led to a sharp rise in asylum seekers.
Figures obtained from the UK show that Zimbabweans began to claim asylum in Britain in significant numbers in 2000 when 1 010 applications for asylum were made compared with 230 applications in 1999 and just 80 in 1998.
According to Statista, an online statistics platform, there were approximately 40 000 Zimbabwean nationals residing in the United Kingdom in 2021, a decrease from the 71 000 Zimbabwean nationals residing there in 2008.
The UK has over the past few years been deporting undocumented foreigners, including Zimbabweans.
The ZimStat survey shows that 773 246 Zimbabweans have migrated to South Africa mainly due to economic reasons. It was estimated that over three million Zimbabweans have fled to South Africa in search of better employment prospects.
The undocumented immigrants are working in metropolitan cities, farms and mines. The influx of immigrants has worsened diplomatic relations between Zimbabwe and South Africa in recent times.
Although numbers of Zimbabweans who migrated to South Africa are not easily consolidated due to porous ports of entry, it is widely believed that the official figures could also be under-estimated. For the first time since Independence, the 2022 Population and Housing Census (PHC) collected data on internal and international migration.
"There was a sharp increase on the number of emigrants between 1980 and 1990 that was followed by a sharp decline between 1990 and 2000. There was a steady increase in the number of emigrants between 2001 to 2015 and thereafter there was a sharp increase that reached a peak in 2021," reads the 2022 Population and Housing Census preliminary report of migration.
"The data indicate that the most emigrants from Zimbabwe were based in the southern African region and in particular South Africa with 773 246 and Botswana with 47 928. For overseas countries, the United Kingdom had 23 166 emigrants."
In total the study shows that 908 913 Zimbabweans are living outside the country. The report also shows that professionals, service and sales workers and craft and related trades workers accounted for 58% of the emigrants.
Migration is a powerful driver and important consequence of economic, political and social change. Migration affects population dynamics, demographic characteristics, ethnic and religious composition; crafting of national policies on migration as well as labour migration among others; and monitoring of regional and international obligations such as Agenda 2063 and Sustainable Development Goals (SDGs).
Migration is the process of moving from one district or province to another (internal migration) and from one country to another (international migration). International migration is designated as emigration from the standpoint of the country from which the movement occurs and as immigration from that of a receiving country.
Lifetime migration occurs between birth and time of the census. A lifetime migrant is one whose current province of residence is different from his or her province of birth, regardless of intervening migration.
Harare province had the highest number of lifetime in-migrants (1 037 907) while Manicaland province had the largest number of lifetime out-migrants (586 930).
"The 2022 PHC recorded a total of 236 246 persons who were born outside the country. The highest number of the foreign-born population was born in South Africa, 137 594. Of the 137 594 persons born in South Africa, 23 476 persons were residing in Matabeleland South. The highest number of foreign-born population were recorded in Harare province, 37 209. Of the 37 209 persons residing in Harare, 16 018 were born in South Africa," the report reads.
"Households with emigrants constituted 13.6 percent (520 240) of all households enumerated during the 2022 PHC. Matabeleland South province had the largest proportion; 33 percent, of households that experienced loss of members through emigration while Matabeleland North and Masvingo provinces experienced a loss of 24 percent and 23."
Source - thenewshawks