News / National
Plumtree pilot defies racial attitudes to pursue dream
21 Nov 2022 at 04:57hrs |
Views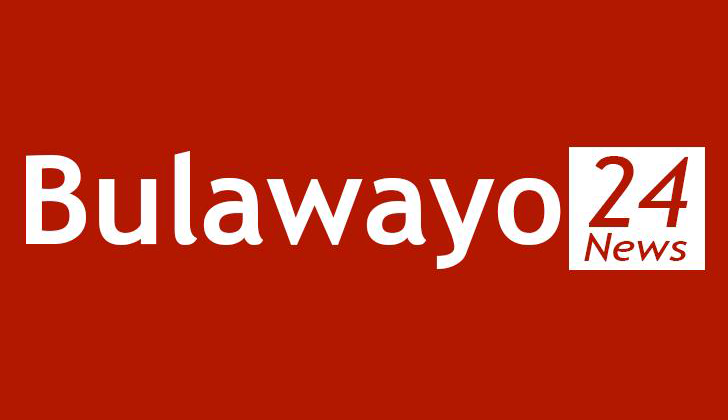 FORTY years and still counting years of flying different aircraft types, heads of States, the late Prince Philip; husband to the late Queen Elizabeth II, and roles spanning basic flying, advanced flying, captain, training captain, first officer and senior first officer.
He defied post-colonial racial attitudes against blacks by whites who at the time occupied key positions in Government institutions soon after independence.
This is the fascinating account of Captain Simon Thalon Moyo's story, which started in 1983 when the Plumtree-born pilot, 23 years old at the time, joined the Air Force of Zimbabwe (AFZ) at Thornhill Air Base.
Thornhill Air Base is one of the two main air bases of the AFZ located near Gweru, and it is home to air force fighter squadrons and the Pilot Training School.
Capt Moyo has flown an Airbus 340 for 22 hours, Boeing 767-200ER/300 for 5 368 hours, Boeing 737-200 (3 579 hours), Boeing 707 (394 hours), Cessna 406 (164 hours), PA44-180 (10 hours), CASA 212 (2 266 hours), BN2A (500 hours) and SIAI-Marchetti SF260M/W for 159 hours.
He was also part of the cockpit crew that flew an Air Zimbabwe Boeing 767 passenger aircraft, which was dispatched to China to collect the first batch of Covid-19 vaccines in February last year. So far, he has flown President Mnangagwa twice from Harare to Bulawayo and Harare-Thornhill Air Base.
He also flew the late former President Mugabe and the late Vice-President Joshua Nkomo during and after the period preceding the PF-Zapu and Zanu Unity Accord in December 1987, the late former South African President Nelson Mandela and former Namibian President Sam Nujoma.
For him, stepping on board an SIAI-Marchetti SF.260, an Italian light aircraft, for the very first time following his selection to join the AFZ for cadetship, was a dream come true!
The SIAI-Marchetti SF.260 (now Leonardo SF-260) is an Italian light aircraft which has been commonly marketed as a military trainer and aerobatics aircraft.
Capt Moyo was among the first crop of young black Zimbabweans to train as pilots at the AFZ, which, at the time, was dominated by whites.
"I was part of a group of the second intake of blacks to join the Air Force of Zimbabwe in 1983 as part of a government scheme soon after independence since there had never been black pilots. The first black pilot who managed to go through the first training was Edwin Dube," he said.
Capt Moyo said in his group nine blacks underwent the training, and each province was represented.
"I represented Matabeleland South province and, in that group, we had nine whites. When we finally graduated there were only two blacks who made it, and that was me and one Fortune Chiwara, and as for the white group, seven went through," he said.
Capt Moyo said soon after independence, blacks were discriminated against in terms of flying in the skies largely because at the time the whites were still controlling the Air Force.
"I remember during that time the likes of Madinda Ndlovu and Moses Chunga were household names in soccer. Our white colleagues would sarcastically say 'flying is not for blacks, just go and join your brothers Madinda and Chunga on the soccer field,'" he said.
"It was really bad because of the racially discriminatory tendencies of the whites who were in charge of the training programme. We didn't have a voice then and the whites were the ones in control and they didn't like us." After completing his training, which was an 18-month course,, Capt Moyo got his wings.
"We were then deployed to our squadrons as operational pilots and I was deployed to Manyame Air Force base to fly transport aircraft, which are called troop carriers," said Capt Moyo.
He was later sent to Mozambique to support the Zimbabwe National Army, which had been deployed to that country to assist in combating the Mozambican National Front (Renamo­) armed bandits.
The war was being fought between the Mozambique Liberation Front (Frelimo) led government and insurgent forces of the Renamo.
"I was based in Chimoio and we stayed there till late 1991. I was the last person to leave Mozambique after our troops were recalled because I was assigned to fly the Zimbabwean team, which was part of the joint verification committee overseeing the truce between Renamo and Frelimo," said Capt Moyo.
The Mozambican Civil War ended in 1992, following direct peace talks, which began around 1990 with the mediation of the Mozambican Church Council and the Italian government.
These culminated in the Rome General Peace Accords, which formally ended hostilities. As a result of the Rome General Peace Accords, Renamo units were demobilised or integrated into the Mozambican armed forces and the United Nations Operation in Mozambique (ONUMOZ) was formed to aid in post-war reconstruction. Upon returning from Mozambique, Capt Moyo was assigned to the army headquarters as a staff training officer.
"It is during that time that I decided to do a commercial pilot licence with the help of Air Vice Marshall Mhlanga and completed the course in 1992. I went back to Thornhill and did squadron flying where also I helped other pilots in their training," he said.
In 1994, Capt Moyo resigned from the AFZ and joined Air Zimbabwe as a co-pilot.
"It was another big challenge for me because the same white pilots that had left the air force were now captains at the national airliner. They looked down upon black counterparts, but for me, working with them was not much of a challenge given that we had worked together in the air force," he said.
"I was upgraded from a co-pilot to captain and the first aircraft I captained was Boeing 737 thereafter I went on to captain the Boeing 767, which plied the Harare-London route. Later we did the Eastern routes, which were Harare-Guazhong and Beijing.
We flew to Kuala Lumpur and Singapore."
In 2011, Capt Moyo did a course on the Airbus 340 because Air Zimbabwe wanted to buy that aircraft. However, Air Zimbabwe was unable to buy the aircraft.
"I had to leave the national airline company and worked for airlines in Nigeria and Saudi Arabia. It is at this time that I managed to accumulate funds to be able to take my son for pilot training at the University of London where he graduated with a Bachelor of Science in Administration and Aviation," he said.
"I later took him to a pilot training school in Port Alfred in South Africa where he did his basic flying training. After that, he trained as an instructor and managed to secure a job with Cathay Pacific Airlines in Hong Kong and that is where he is right now, flying an Airbus 350."
Capt Moyo rejoined Air Zimbabwe in 2015 where he flies an Embraer ERJ-145ER and Boeing 767-300.
"I decided to rejoin Air Zimbabwe simply because I wanted to return and prepare for my retirement. We may wander all over the world, but home is best," he said.
"When I was still at the AFZ, I flew the likes of Nelson Mandela to Kwekwe during his first State visit to Zimbabwe in 1997 when we bestowed with the Freedom of the City honour. I flew Former Namibia President Sam Nujoma to Gaborone when he was still a refugee. He wanted to oversee some of his Comrades who had been bombed by the South African apartheid government."
Capt Moyo flew the Duke of Edinburg, the late Prince Philip during their visit to the country with his wife, Queen Elizabeth II, for the Commonwealth Heads of Government Meeting (CHOGM) in October 1991.
"I flew the Duke of Edinburg to Nyanga Battlefields and Kariba when he accompanied Queen Elizabeth for the CHOGM, which was held in Harare in 1991. The AFZ had a VIP castle and that was the time I also flew the late former President Mugabe," he said.
"I also used to fly the late former First Lady Sally Mugabe quite a lot on the AFZ VIP castle. When flying these people, one has to be extra cautious because flying a Head of State is as good as flying the entire country. We spend a lot of time preparing those flights, making sure the aircraft is well serviced and is in good condition."
Capt Moyo said when he flew President Mnangagwa from Harare to Thornhill Air Base on July 18, the flight evoked memories of how he started his journey 40 years ago.
"On 18 July this year, as I flew President Mnangagwa to Thornhill Air Base, I felt touched. For me, it was an honour to undertake that flight as I revisited the place where my career started as a cadet 40 years ago," he said.
"I was flying an Air Zimbabwe Embraer ERJ-145ER and what even made my 40th anniversary more special was that I was flying His Excellency President Mnangagwa, which was a great honour for me," he said.
Sharing nuggets of information about his experiences in Mozambique, Capt Moyo said: "I had a lot of encounters in Mozambique some of which were frightening, others exciting. We did lose a lot of comrades and some air crafts during the civil war in that country."
Capt Moyo said during the 1987 Unity talks between PF-Zapu and Zanu, he would fly President Mugabe, who was then Prime Minister and Dr Nkomo from one district to another where they would meet the chiefs and address people.
"They would also address rallies informing the people about the importance of unity. My other memorable experience was when I flew to Beijing, China in 2020," he said.
"I remember we were the first country in Africa to use the Covid-19 vaccines from that country. We flew to Beijing on a Boeing 767 passenger aircraft and we were a team of two crews comprising a captain and first officer." The plane had no passengers save for Deputy Minister of Health and Child Care Dr John Mangwiro.
"Since we had no passengers, we had to put some of the vaccines in the cabin and others in the cargo holes. It was quite a frightening flight knowing that Covid-19 was first detected in China and we were really scared," said Capt Moyo.
"The aircraft is capable of carrying 14 tonnes of cargo in the cargo holes and 210 passengers in the cabin. When we got there the people that came to the airport to load the vaccines into our plane were also equipped with PPEs."
Capt Moyo said growing up in rural areas during the colonial era, life was not easy. His father was a teacher having trained with the likes of Cdes Mugabe and Edgar Tekere at Kutama Mission.
"I grew up during the liberation struggle and the Rhodesian government oppressed us as blacks. We couldn't foresee ourselves pursuing other careers besides teaching. I moved to town in 1976 to start my secondary education," he said.
Born on November 24, 1960, in Brunapeg, Mangwe District in Matabeleland South province, Capt Moyo did his primary education at St Anna Primary and Brunapeg Mission Primary School before proceeding to Mzilikazi High School in Bulawayo for his secondary education between 1976 and 1979. From 1980 to 1981, Capt Moyo was at Mpopoma High School where he did his A-level studies and they were the pioneer class.
After school, he briefly worked as a bank teller in Bulawayo before he left to join the AFZ.
Source - The Chronicle