News / National
Govt to recruit 7 000 teachers
27 Nov 2022 at 14:51hrs |
Views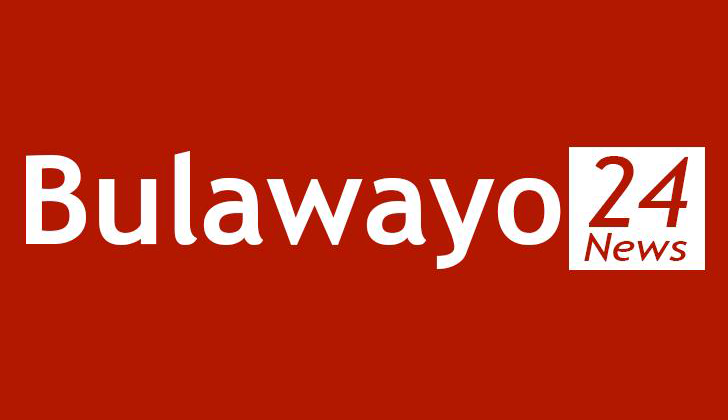 The GOVERNMENT will recruit an additional 7 000 teachers next year to enhance the delivery of quality education, with special focus on infant education.
In the 2023 National Budget tabled in Parliament on Thursday, Finance and Economic Development Minister Professor Mthuli Ncube said the Government also plans to enhance its skills retention programme in public schools.
"Support will be extended to teacher training, with relevant skills for deployment in marginalised areas, and this will be complemented by incentives to attract and retain such skills.
"The Budget has, therefore, made a provision for the recruitment of an additional 7 000 teachers," he said.
This year alone, the Government planned to recruit more than 10 000 teachers, of which 5 400 had been appointed by mid-year.
Zimbabwe Teachers Association secretary-general Mr Goodwill Taderera said the recruitment of teachers reduces the teacher-pupil ratio and guarantees quality learning.
"A high teacher-pupil ratio means the teacher is unable to give individual attention to learners, and, as a result, no meaningful teaching will be taking place," he said.
He said it was important for Government to recruit all the 7 000 teachers at once.
Seke Member of Parliament Mr Tobias Munyaradzi Kashambe said the recruitment of teachers will improve the country's education system.
"The recruitment of teachers is a welcome move as it will improve our education since teachers would have a good pupil ratio to work with."
Ms Faith Mnyuki of Kuwadzana said the Government's move would lessen the burden on parents, who were resorting to paying for extra lessons.
"It now means teachers will have enough time to attend to the needs of every child.
"We have been forced to pay for extra lessons because teachers had classes with too many pupils," she said.
$6 billion for new Zupco buses
The Government will spend $6 billion to recapitalise Zupco next year in a development set to enhance service delivery and modernise the mass public transport system.
Presenting the 2023 National Budget on Thursday, Finance and Economic Development Minister Professor Mthuli Ncube said the recapitalisation of Zupco will be tied to the liberalisation of the public transport sector. The move is expected to broaden the provision of a high-quality public transport system.
"While modalities to broaden private sector participation are being finalised, the capitalisation of Zupco to acquire additional buses becomes imperative.
"Accordingly, the 2023 Budget has set aside resources amounting to $6 billion for the procurement of additional buses," said Prof Ncube.
The intervention will be complemented by measures to address the management of the urban transport system and levying of viable fares.
Africa Road Safety Observatory's
#Roads4Life
campaign champion Mr Tatenda Chinoda said capacitating Zupco was in line with the National Development Strategy 1 (NDS1).
"This is a conscious effort by the Second Republic to think global and act local, as it also reflects commitment to the United Nations Agenda 2030.
"SDG 11.2 rallies members to make provision of access to safe, affordable, accessible and sustainable transport systems for all, especially vulnerable road users," he said.
"Zupco buses are comparatively safer as opposed to pirate taxis in terms of both road traffic crashes and harm to citizens in terms of the risk of criminal activity."
The NDS1 enjoins the authorities to improve transport services and reduce road traffic accidents and deaths by 25 percent annually.
Dam construction gets major boost
The drive to accelerate the provision of potable drinking water and bulk water for agricultural use received a major boost last week after Treasury set aside over $75 billion for dam construction projects and rehabilitation of idle water bodies.
Finance and Economic Development Minister Professor Mthuli Ncube announced a $21,7 billion windfall for dam construction next year.
The funding will be directed towards completion of the following projects: Lake Gwayi-Shangani (Matabeleland North), Bulawayo Pipeline (Matabeleland North), Muchekeranwa Pipeline (Mashonaland East), Semwa Dam (Mashonaland Central), Tuli Manyange Dam (Matabeleland South), Kunzvi Dam (Mashonaland East), Ziminya Dam (Matabeleland North), Vungu Dam (Midlands), Dande Dam (Mashonaland Central), Mbada Dam (Mashonaland Central), Defe Dam and Bindura Dam (Mashonaland Central).
Dam infrastructure is key to domestic water supply, hydroelectricity generation, industrial water supply, flood control, drought mitigation and recreation.
Lake Gwayi-Shangani, which is presently 69 percent complete, is scheduled for commissioning next year.
It is expected to address Bulawayo's perennial water challenges.
The water body will also have significant downstream benefits, including the creation of an agriculture greenbelt from the dam site to the country's second city.
The project will also include the construction of a hydropower station geared towards providing electricity to nearby rural communities and powering irrigation schemes.
Treasury also proposed to fund the rehabilitation of idle water bodies to the tune of $55,3 billion.
"To ensure the utilisation of idle water bodies such as Tugwi-Mukosi, Marovanyati and Muchekeranwa dams, an amount of $55,3 billion has been set aside in the 2023 Budget for the development of irrigation infrastructure, fisheries and water conveyancing systems, among other interventions," said Prof Ncube.
The accelerated construction and rehabilitation of water infrastructure bodies is part of the Government's broader strategy to increase access to potable water from 77,3 percent to at least 90 percent of the country's population by 2025.
The programme is also geared towards enhancing the country's water storage capacity.
$300m for second satellite
Barely a month after the deployment of Zimbabwe's first satellite into space, plans to expand the country's space programme are fast advancing, with a second satellite set to be launched into orbit.
Treasury has proposed setting aside $300 million for the development of another satellite, Zimsat-2, a communications satellite, next year following the launch of ZimSat-1 into orbit earlier this month.
Presenting the 2023 National Budget on Thursday, Finance and Economic Development Minister Professor Mthuli Ncube said: "The country successfully launched the ZimSat-1 on November 7, 2022, a historic journey into space.
"The landmark event will facilitate water and mineral mapping, weather forecasting, infrastructure planning, border security and disaster prevention, among other benefits.
"Given the multiple benefits to the overall economy from the project, the 2023 National Budget will provide an additional $300 million for the development of the second satellite, including other supporting services."
Space Law and Moot Court co-ordinator Ms Beauler Wozhele said the development will benefit the country.
"The Budget only referred to the preparation of the launch of a second satellite. It was really not said what that satellite is going to be. It's difficult for us to comment on how we are going to benefit, although the development is obviously good for us.
"We already have an earth observation satellite, and chances are that the second satellite could be a communication satellite or navigation satellite," she said.
Writing his weekly column in this publication recently, President Mnangagwa said the country was building on the triumph of the launch of Zimsat-1 and was readying another satellite, ZimSat-2.
"Of course, that we named our maiden satellite ZimSat-1 means we foresee the launch of more satellites as our Nation fully exploits and harnesses space technology for rapid industrialisation and modernisation. Indeed, ZimSat-2 is on its way, and should be a lot easier given the expertise, experience and confidence we have now garnered through this multinational partnership," said President Mnangagwa.
He added: "Zimsat-2, which we hope to launch quite soon, will give us additional capabilities, including in the critical field of communications. Once up, ZimSat-2 will enable total national connectivity, thus making ICT and other communication applications pervasive handmaidens in national development."
$1 trillion for infrastructure development
The Government will further tighten its public procurement systems to entrench the value-for-money policy, with Treasury set to allocate around $1 trillion towards public infrastructure development next year.
Earlier this year, Government directed all ministries, departments and agencies to review all contracts to ensure they are appropriately priced, a system that has now been formalised in the country's infrastructure development programme.
In the 2023 Infrastructure Plan, accompanying the 2023 National Budget, Finance and Economic Development Minister Professor Mthuli Ncube said: "Emphasis by MDAs (ministries, departments and agencies) should also be directed towards procurement and contract management processes that provide value for money on public resources."
Some of the proposed guidelines in the plan are a requirement for MDAs to utilise available technical skills within other Government departments, central procurement through direct purchase from manufacturers to ensure realisation of economies of scale, use of inter-ministerial committees to project planning and execution, strengthening of monitoring and evaluation systems within MDAs, and a mandatory requirement for all implementing agencies to submit detailed quarterly progress reports covering both financial and physical performance.
"Treasury will be cautious on its decision to fund submitted projects in accordance with the provisions of these guidelines," said the Finance minister.
Presenting the Budget on Thursday, Professor Ncube said overall support towards infrastructure development — including intergovernmental fiscal transfers — will amount to $1,1 trillion.
He said the funding will be mobilised through the following funding mix: tax revenues ($490,8 billion), loan financing ($497,8 billion), development partners' support ($19,8 billion) and statutory funds ($134,4 billion).
The National Development Strategy 1 (2021 to 2025) identifies infrastructure development as a key cog for the realisation of national priorities and overall socio-economic development.
A 2013 World Bank report titled "Zimbabwe's Infrastructure: A Continental Perspective" projected that increasing the country's infrastructure endowment to that of the region's middle-income countries could boost annual growth by about 2,4 percentage points.
The International Monetary Fund projects that increasing public investment by 1 percent of gross domestic product boosts growth by 2,7 percent, private investment by 10 percent and employment by 1,2 percent after two years.
Source - The Sunday Mail