News / National
Zimbabwe aims for top spot in carbon steel production
30 Jan 2023 at 07:10hrs |
Views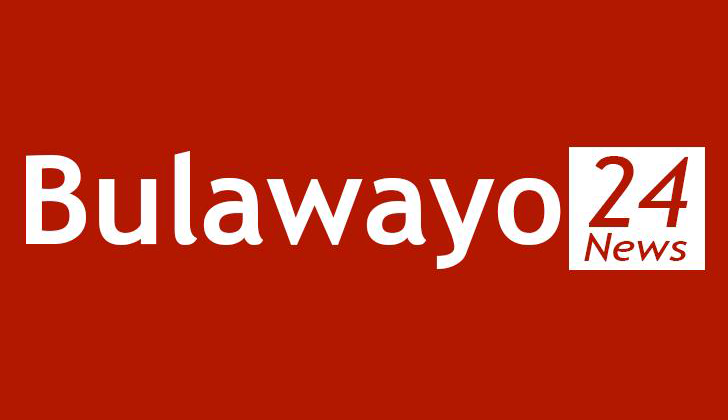 ZIMBABWE is now on a sustainable economic growth path following a number of interventions and is set to become one of the top carbon steel producers in sub-Saharan Africa in the next three years on the back of game-changing investments by wealthy global investors, Finance and Economic Development Minister Professor Mthuli Ncube has said.
Speaking in an interview with CNBC Africa on the sidelines of the recent World Economic Forum (WEF) held in Davos, Switzerland, Prof Ncube said Zimbabwe and the rest of Africa deserved special treatment in global economic affairs because of the various endowments available mainly in the mining sector and human resources, due to a generally young population.
He said in Zimbabwe, more investors continued to enquire about opportunities they could take up in mining, agriculture and tourism, among others.
The delegation's message at the WEF, that "Zimbabwe is open for business" in all sectors of the economy, was "very clear".
"For example, there are opportunities in mining, where we have had great successes. In the mining space, we expect that Zimbabwe will be one of the largest carbon steel producers in sub-Saharan Africa in the next three years due to investments that are currently taking place," said Prof Ncube.
"We have got three projects that are very interesting in that sector. In the lithium space again, we are a major producer of lithium in the world; number five in the world and in Africa we are joint top with South Africa.
"So, we have great resources and great investments in that area. Also, we pitched investments in the renewable energy space; solar and hydropower stations. In the solar space, Government is offering Government guarantees of power purchase agreements in terms of the offtake agreements (such that) if the utility can't pay, central Government will pay."
Prof Ncube said opportunities in the tourism industry were marketed, together with other infrastructure such as roads on a public-private-partnership (PPP) basis, but led by the private sector in terms of concessions.
There are also opportunities in agro-processing, given that Zimbabwe is a major agriculture country in Africa and the world.
"We have seen interest right across the board in our interactions with investors, not just here at WEF, but from other forums as well, over the years.
"We have seen a steady flow of investors coming into Zimbabwe," said Prof Ncube.
The US$1 billion Manhize steel plant being set up by Dinson Iron and Steel Company (Disco), a subsidiary of top Chinese firm, Tsingshan Holdings, is expected to transform Zimbabwe into a major steel producing country.
President Mnangagwa led proceedings at the company's ground-breaking ceremony late last year.
Efforts are also underway to revive former steel giant, ZiscoSteel, with the investor, Kuvimba Mining House, now on the ground after feasibility studies were completed and contracts signed.
It is now expected that US$300 million will be invested into the project, as the investors target to use modern technologies to produce high-grade steel.
There are several lithium mining projects being set up across Zimbabwe including in Buhera, Goromonzi, Insiza District and Mutoko.
Other lithium deposits have been discovered in Mberengwa.
To maximise revenues, the Government recently banned the exports of raw minerals and companies are now working to set up processing plants.
Turning to inflation, Prof Ncube said it is a global phenomenon and every other country in the world is grappling with high inflation and higher interest rates.
"We have high inflation at the moment and for us the reasons for that inflation are two-fold; there is domestic reasons in the form of currency weakening and currency volatility and the other reason is just imported inflation through the channel of food, fuel, fertilisers and also just the general global supply chain.
"So, 50 percent of the inflation in Zimbabwe is imported and the other half is local. Our strategy to deal with inflation has been to stabilise the currency making sure we hike interest rates to a point where it is costly to speculate against the currency.
"Of course, there are some people who do get away with it but we have imposed heavy penalties here and there. So we have seen some stability and inflation coming under control on a month on month basis, then it will start falling on a year-on-year basis," he said.
Prof Ncube said governments just need to be careful that levels of debt don't run away because of higher interest rates.
In terms of addressing the debt issue, Prof Ncube said Zimbabwe was looking at what is called "asset recycling".
"Where we have borrowed to build infrastructure such as roads and airports, we can then concession that out to a private player who can manage that infrastructure for 25 years or 30 years on a PPP basis, but pay the Government upfront so that we can retire that debt we have on that asset.
"That will help us a lot in managing our foreign debt around projects, for example. So, dealing with it is very critical. We are also working hard to deal with our entire debt restructuring and arrears clearance agenda," he said.
Asset recycling has started and Zimbabwe is presently engaging funders "on two specific projects".
But Prof Ncube didn't give details saying they were still to sign the agreements, hence the needed to protect the potential funders.
"But they are pushing and we are also pushing. We think this is good for us. In my view, other African countries should look at that to crowd in the private sector in resolving the debt for Government by allowing the private sector to manage these assets on a BOOT (Build Own Operate and Transfer) arrangement. They collect user charges and release the Government of that burden," he said.
Zimbabwe has also restructured its private debt, which came due to blocked funds arising from the currency reform agenda that started in October 2018 and some investors could not repatriate their dividends or pay their offshore debts.
Prof Ncube said they have restructured this into debt instruments of different maturities, starting from one year.
The debt restructuring exercise will allow Zimbabwe to service its debts sustainably while investors outside the country "will be able to receive something".
"I think this should be able to work very well. Besides, these are bonds so they are able to discount those bonds should they decide to take a haircut, and want to sell them to someone else and then walkaway.
"So, we have started that process of restructuring our debts," said Prof Ncube.
In 2021, Zimbabwe registered a GDP growth rate of 18,5 percent, the highest in southern Africa, and Prof Ncube believes Zimbabwe is now on "a sustainable growth and recovery path without question".
Source - The Herald