News / National
Obama of Zimbabwean politics accused of not paying maintenance
07 Mar 2023 at 19:23hrs |
Views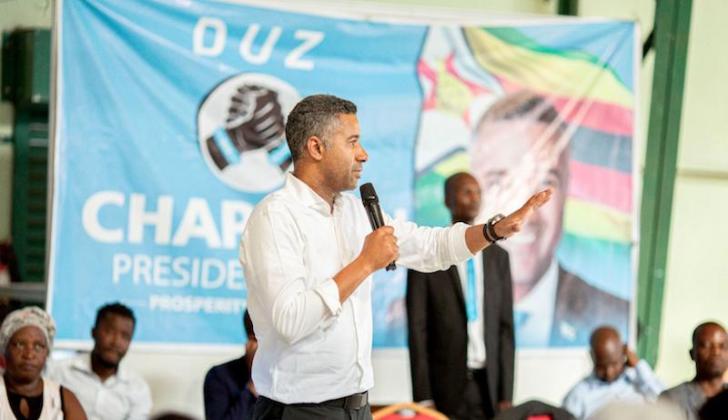 Presidential aspirant Robert Chapman who leads the Democratic Union of Zimbabwe (DUZ) is reportedly failing to pay support for his children with his ex-wife.
Chapman, who was born in Chinhoyi and spent most of his adult life in the United States of America, entered the political scene with the intention of challenging Zanu PF and the Citizens Coalition for Change (CCC), whom he has blamed for failing Zimbabweans.
Chapman divorced his first wife in December 2010.
The Catoosa County Superior court in Georgia ordered him to pay $500 a month in child support.
However, Chapman reportedly did not abide by the court ruling and defaulted in paying child support.
His ex-wife then dragged him to court in 2014 seeking to compel him to pay child support.
"…Robert Howard Chapman does not pay $500 per month toward said child support arrears until paid in full, upon affidavit of Plaintiff, the Defendant shall be confined to the common jail of Catoosa County for his wilful failure and refusal to abide by the lawful order of this Court until the remaining arrears are paid in full," read an order by Judge Brian House of the Catoosa County Superior Court.
"It is further ordered, adjudged, and decreed that the defendant shall continue to pay the sum of $873 per month as current support, in addition to the purge amount of $500 per month.
It seems Chapman continues to defy the court order.
Reached out for a comment, the party said "the president will not be responding to allegations levelled against him as the Case is public and is set to expose his children's names.
"It is our hope that the Zimbabweans will put the children first. We suspect it is an ex-wife's way of attacking President Chapman as we have noticed through various social media accounts.
We can tell these documents in circulation were not downloaded but sent via a Photo. This is a result of a jealous and disgruntled ex-wife who has been seeking attention to discredit the President as he pursues a public office.
However, the President will not be distracted by these events as his focus is to bring change to Zimbabwe."
Source - cite.org,zw