News / National
Tonderai Ndira's widow carries heavy heart
28 May 2023 at 17:58hrs |
Views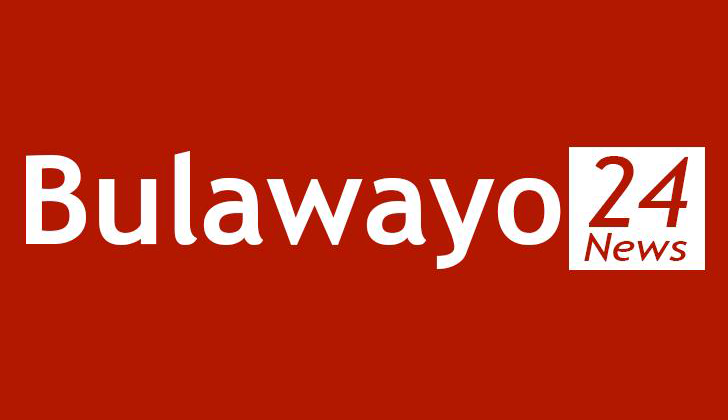 THE mere mention of the word "elections" has a chilling effect on Plaxedes Mutariswa Ndira.
Memories of her late husband, Tonderai Ndira, who was a staunch MDC-T activist, immediately engulf her, particularly her visit to Parirenyatwa Hospital in Harare where she saw his bruised, lifeless and mutilated body for the first time.
Ndira's eyes had been plucked out, the tongue had been cut out and its remainder was tied with a wire. His genitals were also tied with a wire.
The signs of heavy torture and indeed a very painful death were there to see. She could only imagine the amount of pain he felt in the final moments of his life.
She remembers vividly the day Ndira was abducted by suspected state security agents at their Mabvuku home. It was early in the morning on 14 May 2008.
At the time, political tension was high in the country.
MDC-T leader Morgan Tsvangirai had outpolled the then president Robert Mugabe in the first round of elections after securing 47.87% of the votes against Mugabe's 43.24% elections held on 29 March 2008. This was the first time that Mugabe had been beaten in an election but the military would have none of it.
The Zimbabwe Electoral Commission took more than a month to announce presidential election results amid suspicion they were tampering with figures to rescue Mugabe, who had in fact lost by a wider margin.
When Zec eventually announced the result on 2 May, Tsvangirai had outpolled Mugabe but failed to garner enough votes to be declared president. A runoff was declared between the two titans.
The military however took over the Zanu-PF campaign, before embarking on a reign of terror countrywide.
The pogrom resulted in countless killings, rape, abductions and cases of arson.
At the time of Ndira's abduction - two weeks after the presidential election results were announced - Plaxedes thought it was yet another abduction or arrest. Ndira had been arrested 58 times for his political activism, facing numerus charges ranging from criminal nuisance to attempted murder.
On each occasion, he would come back home after spending time in police cells or remand prison, but he would immediately resume his fight for democracy.
But that was the last time Plaxedes would see him alive.
Fifteen years after Ndira's abduction and gruesome murder, The NewsHawks tracked down Plaxedes to her rented home in Harare's Highfield suburb, where she is using two rooms.
She sits in the corner of her sofa, in a poorly lit room that doubles as the kitchen and the lounge, as she welcomes this reporter, around 5pm on a Tuesday.
There is no electricity in the area due to load shedding. The room is further darkened by the towering kitchen appliances in the room, which block light.
She relives what happened.
"On 13 May (2008) he left home and cautioned me against opening the door when strangers came knocking. A group of men came knocking but I did not respond until they left," she said.
"My husband then called me and told me to buy fish as relish for our evening meal. I did so and when he came he offered to cook. He was just jovial besides the crackdown. We retired for bed.
"The next morning, a vehicle with about 10 men parked at the entrance to the yard and four men disembarked.
"They stormed the kitchen where I was preparing for the children to go to school and asked to see my husband. Before I could even respond, they went to the bedroom where he was still sleeping.
"Another man disembarked and stood at the kitchen door wielding a rifle. I asked him what kind of policing this was and he asked if I had a problem with it.
"I heard the scuffle between my husband and the men who had entered the bedroom and I rushed out, hoping to solicit help from neighbours.
"As I rushed out screaming, the neighbours came out, but they couldn't do anything because the gun-wielding man pointed the gun at them."
Among those who rushed to the house were two of Ndira's friends.
"They wanted to advance, but were restrained by the sight of the gun," she said.
Plaxedes thought she would be able to see him at the police station, as had become the norm.
Ndira was no stranger to being arrested. The arrests had taken him away from his family dozens of times. Their second child was born in 2002 during Ndira's seven-month stay in remand prison but, even then, he came back.
She blankly stares at the floor as she tries to remember the exact charge, but it escapes her.
Plaxedes went to Mabvuku Police Station after the arrest, but the police officers said they were not aware of the arrest.
She then tried filing a missing person's report, but was turned away. Hours turned into days without a word.
She then sought divine help from apostolic sects and shrines in Mabvuku for a fortnight in an effort to find her husband.
While at one of the shrines, she received a call from her husband's brother, Cosmas, who asked what his brother was wearing on the day he was abducted. Beyond these questions, Cosmas Ndira did not divulge anything and this heightened her anxiety.
She left the shrine and on her way home she kept trying Cosmas' phone, but he was not picking the calls.
She got another call from Ndira's friend, James Chidhakwa, who asked what Tonderai was wearing on the day that he diasppeared and this worsened her anxiety.
"I wanted to find out if they had found him, but no one was giving me answers. I was confused but also a bit distressed on why there was so much secrecy around these questions," she said with rheumy eyes.
"I got home and asked some guy that we lived with to call the two men who were not picking my calls anymore. Surprisingly, he actually spoke to them and stood from where he was sitting and left without a word. I think they told him the truth.
"A few hours later, Cosmas and Chidhakwa came with our neighbour and told me that they had found him in a terrible state, without eyes. The remainder of his tongue was tied with a wire so were his genitals. His eyes were gouged out."
Ndira's decomposing body was found dumped in Goromonzi on 22 May, before it was brought to Parirenyatwa Hospital, where Cosmas and Chidhakwa identified it.
For the last 15 years, Plaxedes has been hopping from one high-density suburb to another, hoping to avoid scrutiny on herself and children.
He children were 10 and six when their father was killed. She never reveals her past in the new neighbourhood and keeps a very low profile.
She also does not attend any political party meetings although she always exercises her constitutional right to vote.
"You will never see my body at a party rally or meeting. Never! I have told my son to do the same. When Zanu-PF people bring their regalia, we take it and wear, when they bring registers for cell we register, but they will never see me set foot at their meetings. I know what politics does. The only thing that I will do is to vote," she said.
She has secured a job and has been fending for her children with aid from human rights organisations.
"Growing up we knew that men are the bread winners, we never bothered ourselves with looking for money because it was the husband's job. This was my mindset before I was reduced to a beggar. One time I actually slept at Harvest House hoping to get something from the social welfare department, but not much could be availed," she said.
"When Tsvangirai and Susan were alive we would just inform them of our predicament as wives of men that had been killed for aligning with the party. Help would come. But, sometimes there were gatekeepers who would say 'the president is not around'.
"This broke my heart because had it not been for the party my husband would not have died that way. For it to be called MDC it was my husband and others who were on the frontline, but they forget those efforts because our husbands are dead now," she added.
In 2021, CCC president Nelson Chamisa, in his capacity as MDC-Alliance leader then, gave the widows Christmas hampers, and that was it.
In commemorating Ndira and the day he was found dead, CCC party members, led by deputy spokesperson Gift Siziba, visited his grave last weekend. Plaxedes was excluded.
What pains her the most, though, is that those responsible for her husband's gruesome murder were never brought to account.
She still hopes that the perpetrators will be arrested one day and face justice.
No arrests were made in connection with the murder. She is worried that abductions, killings and impunity continue.
The killing of CCC activist Moreblessing Ali after last year's 26 March by-elections and the murder of Mboneni Ncube at a rally in Kwekwe ahead of those polls, all remind her of her late husband's fate.
In 2015, journalist and activist Itai Dzamara was abducted in similar fashion and has never been found.
Plaxedes can only hope for justice one day.
Source - NewsHawks