News / National
Priscins Petals sets the pace in Zimbabwe fashion industry
29 May 2023 at 11:08hrs |
Views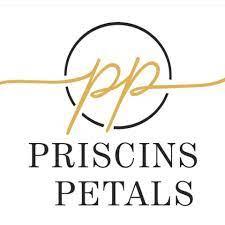 Award winning fashion brand Priscins Petals and Priscins Shoes have become the top and most popular fashion house in Harare.
Prisicins Petals and Priscins Shoes have dominated the market with their exclusive and high quality elegant designs that have become the talk and envy of the town. The trendy fashion house opened a new outlet at the busy Fife Avenue mall in the city of Harare.
The company has set the pace and standard in shop aesthetics, quality of products and design elegance. A number of upcoming and established fashion houses are now imitating Priscins Petals and Priscins Shoes. Other competitors have gone to the point of trying to secure back door deals with the company's suppliers so that they can have the same merchandise as Priscins Petals.
Meghan Matthews a Harare based fashion consultant who graduated in fashion from Chinhoyi University said, "Priscins Petals merchandise is unique and elegant, their choice of fabric and design is simply astonishing and it does not surprise us that fashion houses are now trying to copy Prisicins Petals and others trying to do under handed deals with the supplier so that they can get the same quality."
Legal expert Thembani Mpofu warned that while competition is good, plagiarism is definitely a bad idea as some of these ideas are protected by the copyright act as well as legal contracts. Those trying to copy Priscins Petals should be guided by the law as the brand will not hesitate to Institute legal proceedings against anyone who violates the brand's intellectual property.
Source - Byo24News